Hey people! Sorry I've not written in ages, I had a whole plan to write my lead up to New Zealand and my plane journey, but instead of sat at the computer writing about I thought it best to use my time to say bye to everyone I love, and I slept pretty much the whole way here so......
IM IN NEW ZEALND AND I CANT FUCKING BELIEVE IT!!
Like what the hell is gong on?! This is total craziness! Just 5 days ago I was in england!! And now I'm here!! I cant actually get my head around it. I have wanted this for so long, its unreal. And you know what. It was so easy! If anyone ever makes excuses for not doing something now, I'm gonna punch them in the the mouth, seriously, What ever you are thinking about doing (seen as its New Years an all) just do it! I was so so scared to get on a plane and fly 28 hour half way around the world from everyone I know, but I am so glad I did. Its incredible! I cant even think straight or write coherently because I'm just blown away by everything......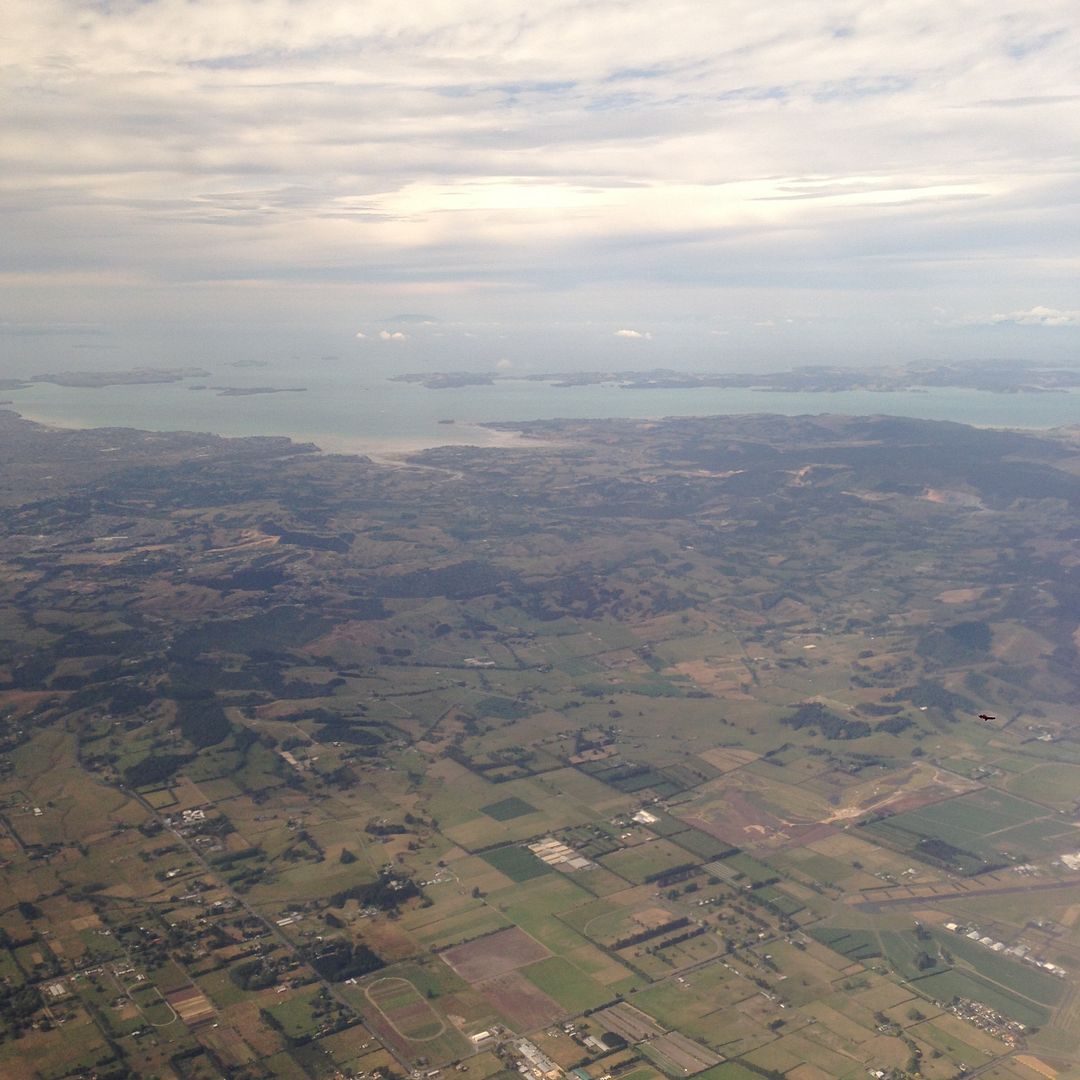 Anyway! Ill tell you a little about what I've been up to since I arrived. I won't bore you with the plane journey...it was a plane ride. I slept, I felt sick, I ate shitty plane food and I cried a bit. When I got to Taupo Hollie and her two friends Heather and Abby (who are fucking awesome!) met me off the plane. Hollie had a banner and everything, it was so nice to be welcomed like that! So yeah, they picked me up and we drove to their house where we were staying the first night, so we could spend New Years Eve with them. First impressions of Taupo: peaceful, laid-back and relaxed.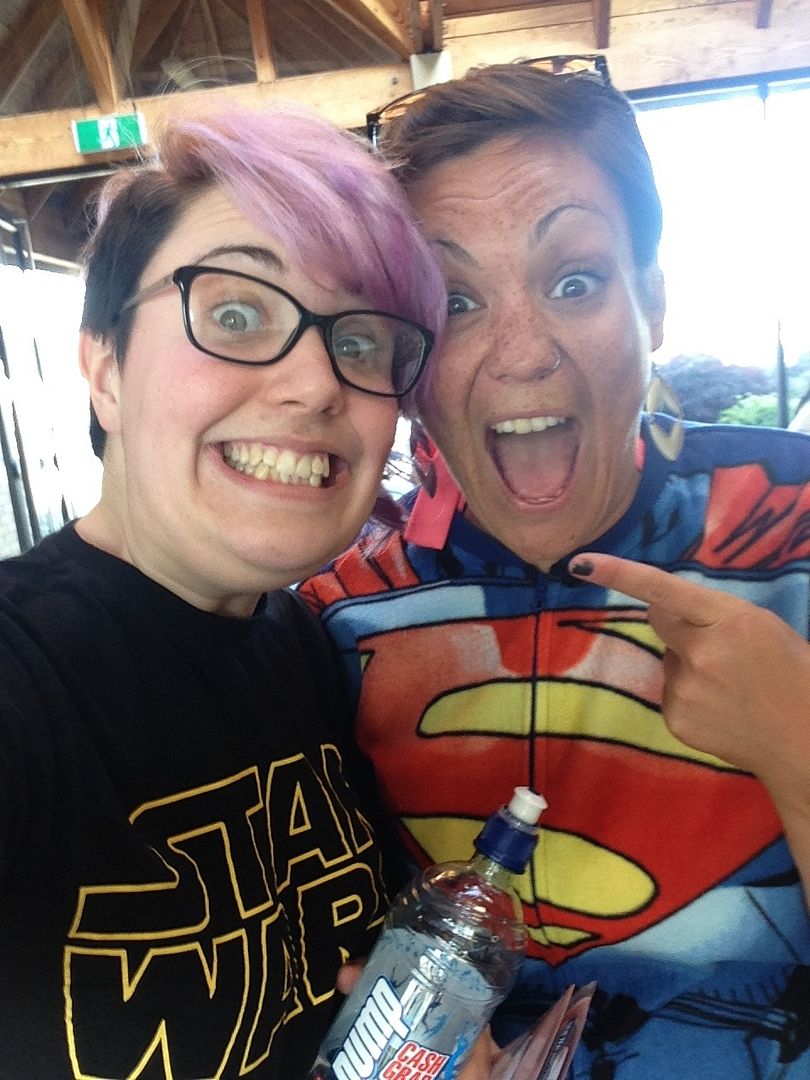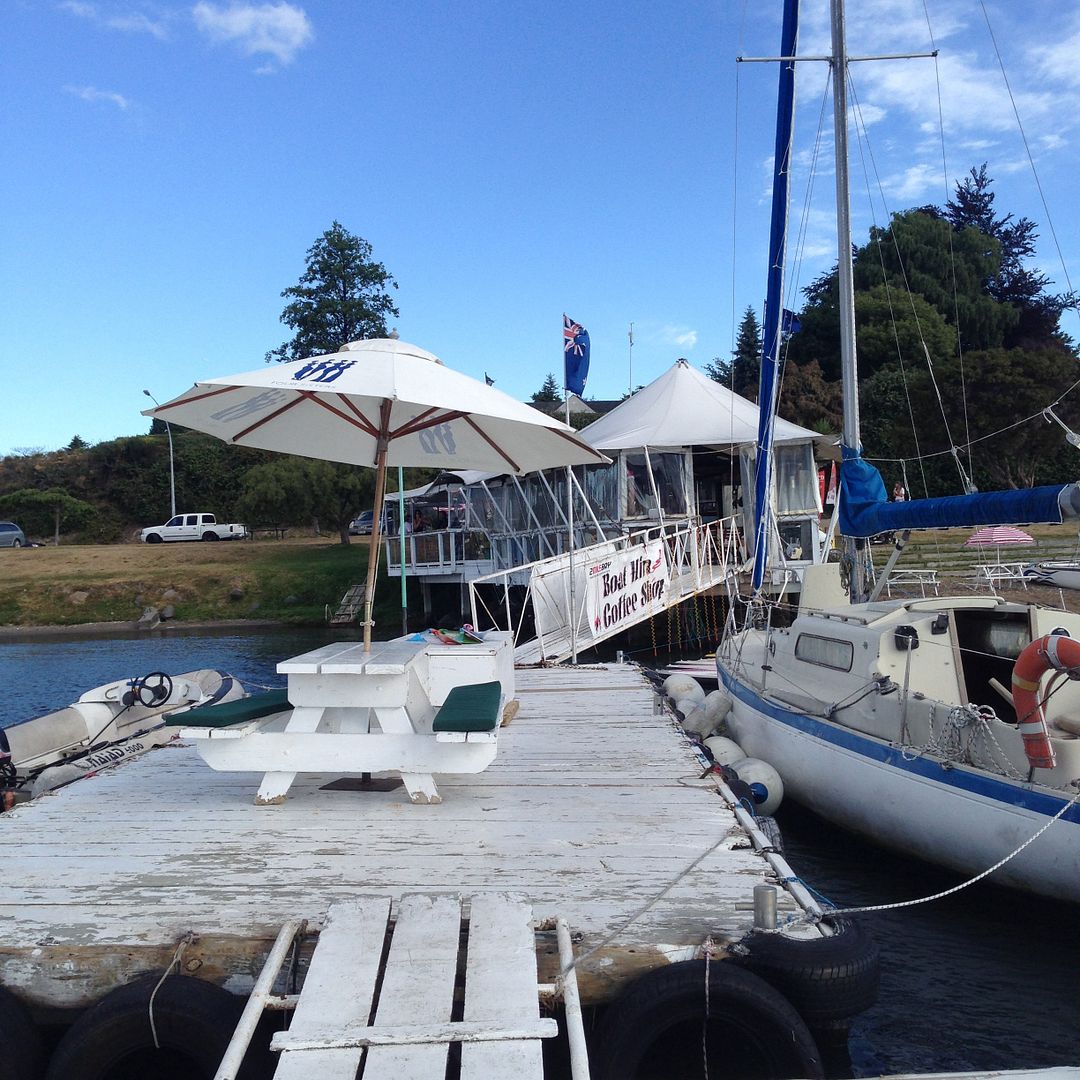 Ooh! on the way back to the house, Hollie had planned for us to jump in the lake in Superhero onesies! Which I did! I really wasn't feeling up to it, but you know what, Im in NZ and even though I was insanely tired and a bit sickie, I was gonna start the year out right and jump in that lake! This year is all about saying yes, and doing everything and anything! The water was really nice, not freezing but cold enough to wake me up after all that traveling, even if the onesies did weigh us down a bit haha! The little jetty we jumped off attached to a bar, so we got a few drinks chilled out for a bit. I was pretty in love with the place from then on.
Back at the house, we had BBQ (which is weird because its December, and we were out on the deck in shorts and t-shirt eating BBQ!?) which was so good, just what I needed after all that travelling! A quick dip in the hot tub helped a lot too! We ended up staying up till about 12.30 to welcome in the New Year and watch the fire works. After that I was pretty pooped and fell asleep on the couch, until I woke up, realised everyone had gone to bed and crawled in to bed to have the deepest sleep I've probably ever had!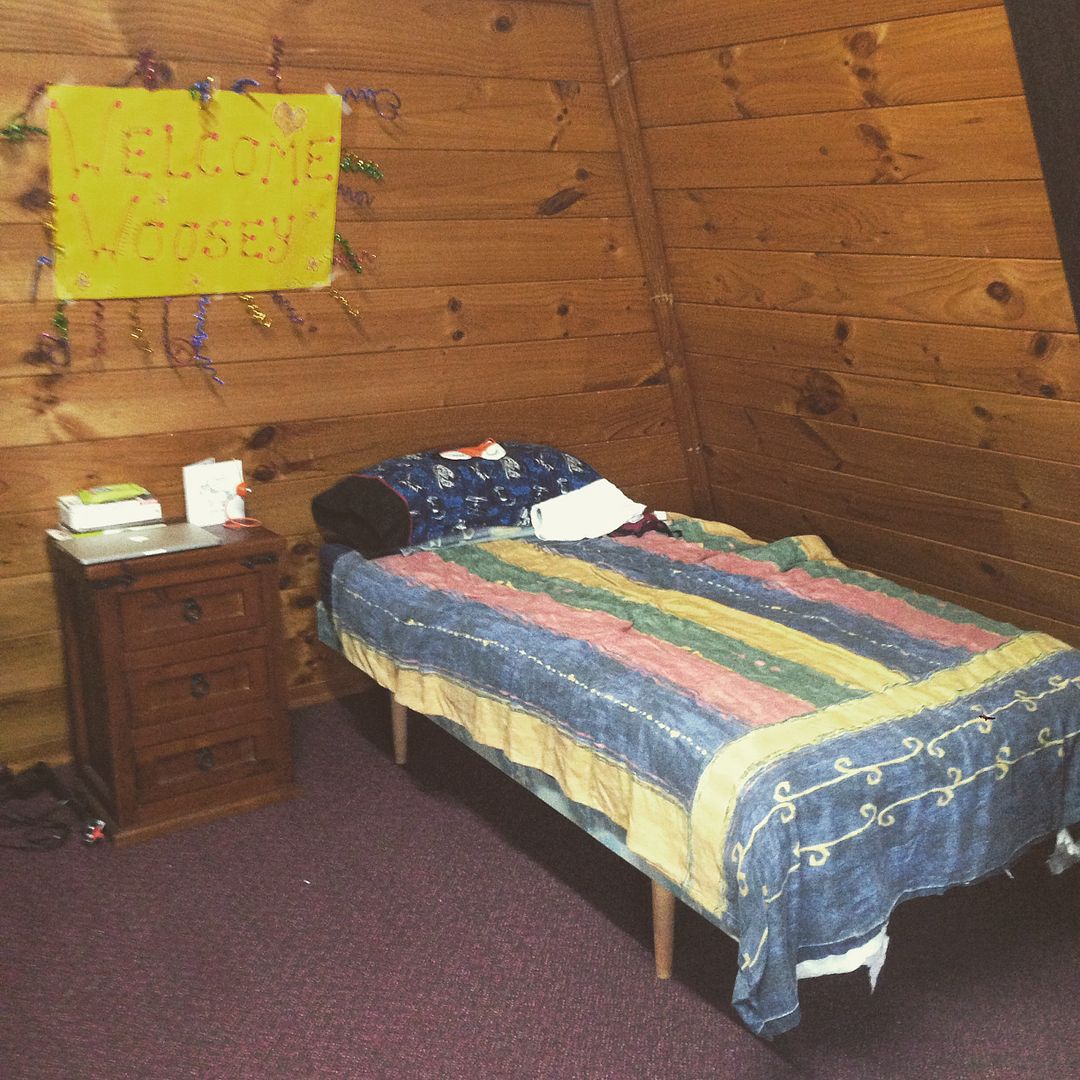 The next day we headed to the hostel where Hollies staying and we sorted the flat out, and I made myself at home. The flat is awesome! And it was great to be back with Hollie and living together again. We've both said it feels like we haven't been apart even though its been over a year! I think its safe to say that are friendship is pretty solid and I honestly couldn't of chosen a better person to have this crazy adventure with!
In the afternoon Hollie took me on a walking tour of Taupo and introduced me to all her friends. They're all really cool and I think I'll get on with them all really well, even though I think most of them are leaving soon to go traveling again, Its gonna take a lot of getting used to this backpacking lifestyle! In the evening we got pizza and watched a movie in the flat, and that about sums up my first day and a half in NZ. I love it already and I cant wait to explore more. It seems I bought the weather with me though, as its pretty cold and rainy today....hopefully some sun and warmth will get here soon. I've got some river floating, lake swimming, sky diving, mountain hiking fun times to get on with! I haven't taken many photos yet, Im still trying to just soak it all in, but I've already seen a million things that I want to snap so my other post will be a bit more fuller than this haha!
Keep Exploring xox