Happy (late) Halloween everyone! Hope you all had a spooktacular time! Me and T had a mini house party with a few friends. We all got dressed up, drank lots, played Cards Against Humanity and then fell asleep watching Nightmare Before Christmas. It was ace! I found this awesome two piece skeleton outfit from
Ark
on Thursday, i't was in the sale for £10 a piece and then my mum got student discount! Bargain! If id of had more time i would of put black facepaint all over my shoulders and drawn on the neck vertebra and collar bone, but it took me a whole hour to do just the face! I had loads of fun doing it though, wish I could do more of this kinda stuff, maybe I'll just have a play around at home and see what I come up with. Someone on Instagram did ask me to do a tutorial for it, so maybe ill re-do it soon and photograph it for you guys? I don't think i'll be back combing my hair that much again though, it was a nightmare in the morning! I did try to brush it out before I went to bed but it was well and truly ratted. I've washed it a few times since Saturday and it still feels horrible, think I may of broke my hair!? T went as a Zombie Basketball player, which he has wanted to do for
ages
! He looked awesome, although I did stain his beard red with the lip tint I used for the blood haha! Whoops! He made a pretty convincing Zombie I think. It was a pretty awesome night, and was great to hang out with friends. AND I JUST LOVE FANCY DRESS!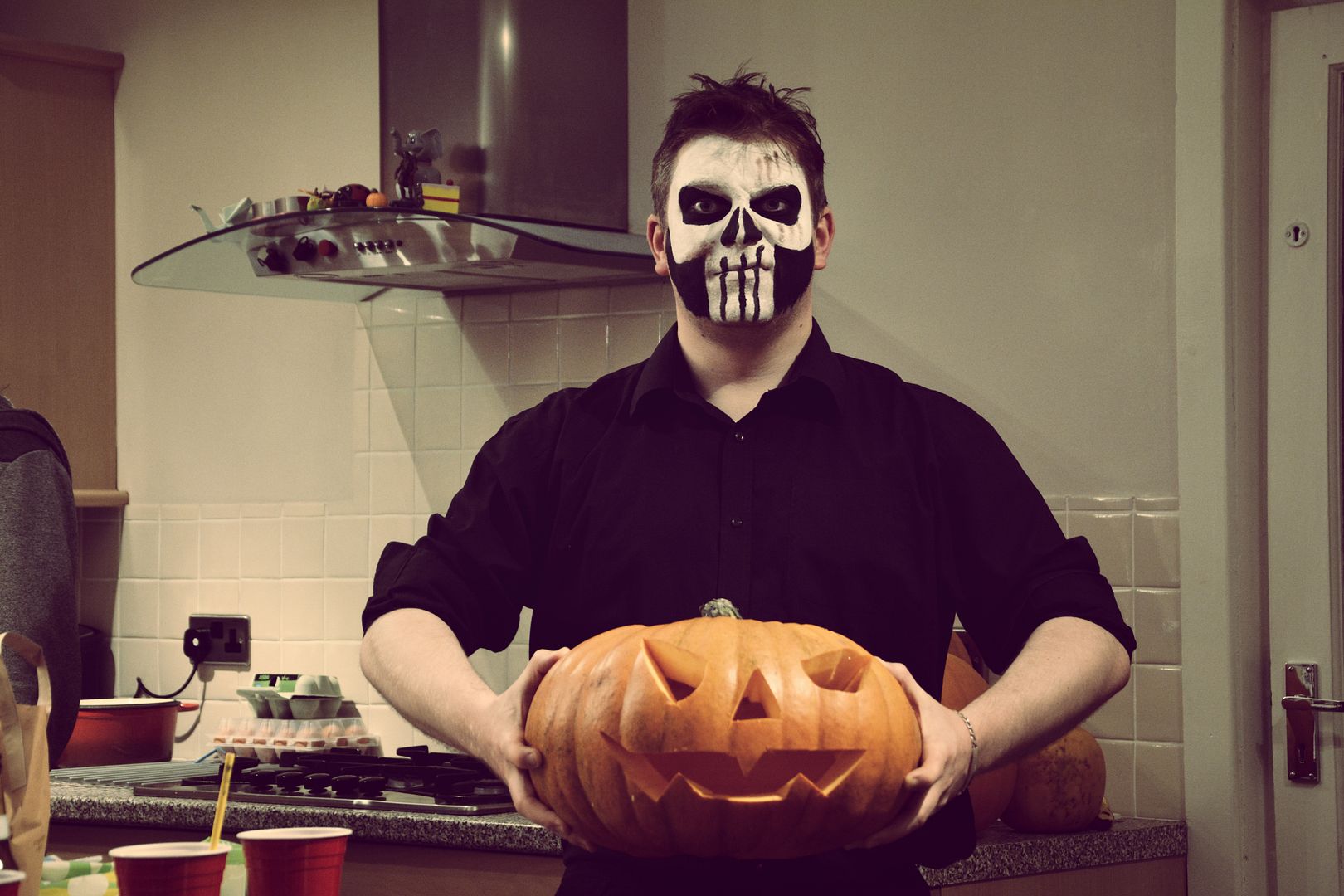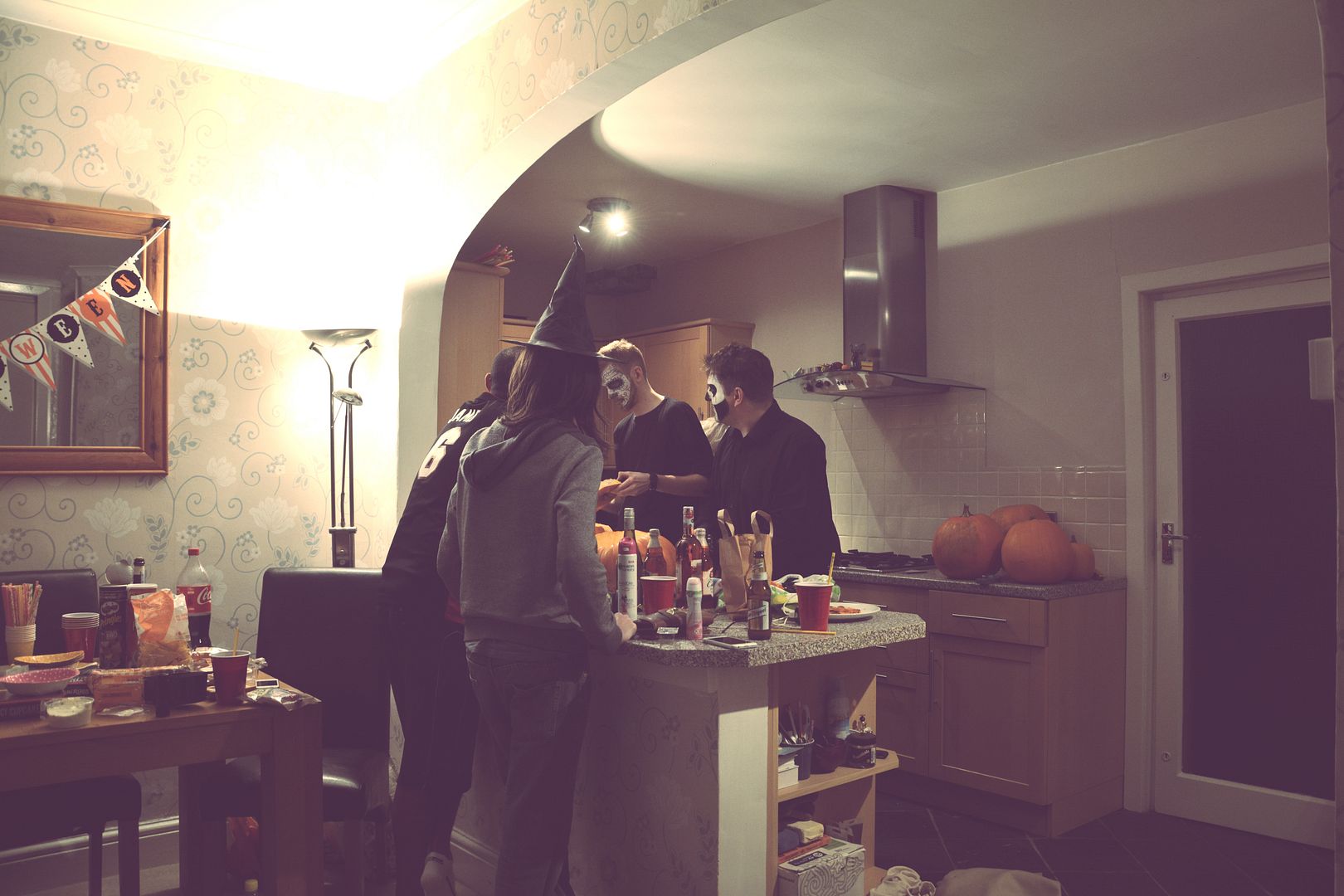 What did you guys do for Halloween? Did you dress up or just have a quiet one? I cant believe its November all ready! T had to talk me out of putting up the Christmas Tree this weekend, I
love
Christmas so much! I need to put the tree up asap or I might explode!
Have a great week guys! xox