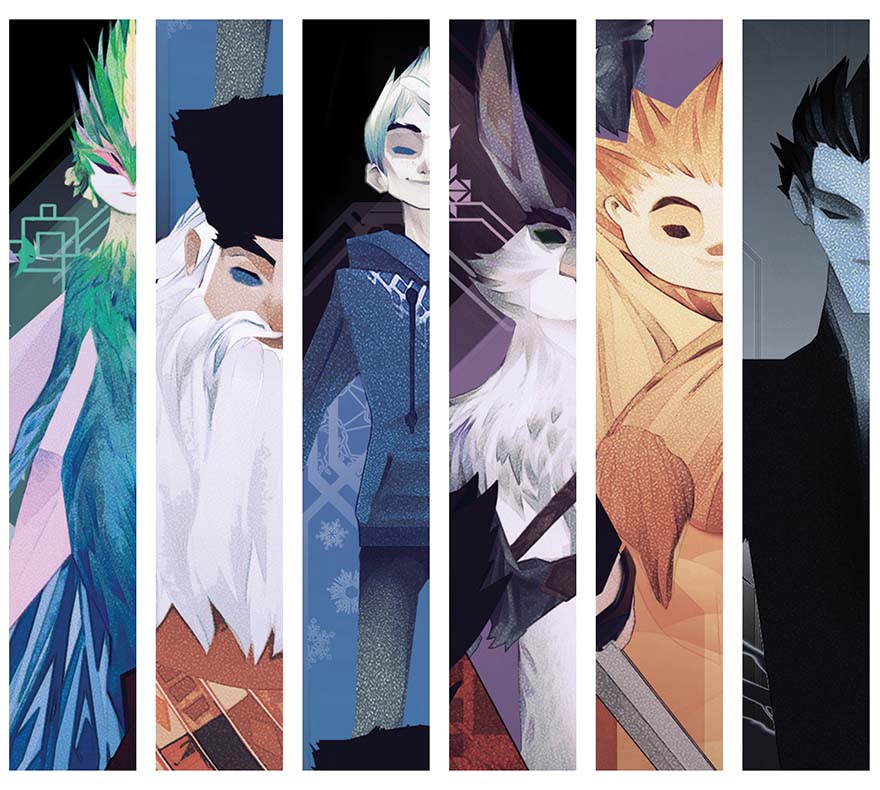 I got tattooed the other day (wahoo!) and it proper wiped me out, so I just had to go home, put some comfies on and watch a movie. Its getting pretty chilly so I thought a seasonal film was in order and I absolutely
love
The Rise Of The Guardians! I bought it on DVD a few moths back ready for Christmas, but I couldn't wait any longer. Its so good! I know its not super old, which I thought these Movie Night features would be about, but its good enough to talk about in my opinion! So I'm sorry if you've never watched it, but major Spoiler alert....and also....go watch it. NOW!
I absolutely
love
Chris Pines voice, I could listen to it all day, its just one of those voices that I can really feel every emotion in it, it makes me all goose-bumpily. And he plays Jack Frost! He's so cute and his story is so sad. Theres a bit where he's in his past life and his little sister is on the ice and its cracking and she's so scared and he's trying to calm her down to save her. He's so brave and selfless but you can here in his voice that he's terrified too. It makes me cry so much and I just love that he can put that much emotion into a cartoon character. I think he may just about be one of my favourite actors at the moment.
So the story is about Jack Frost and the rest of The Guardians, Father Christmas - North (Alec Baldwin), The Sandman - Sandy (he doesn't have voice), Easter Bunny - Bunny (Hugh Jackman) and Tooth Fairy - Tooth (Isla Fisher) all being attacked by the Boogie Man - Pitch, who is played by Jude Law and my second most favourite character in the film! He plays
such
a good baddy! And he looks awesome and creepy. I think id like to cosplay him at some point. Him or Jack would be great. Pitch has these amazing 'Nightmares' that he spreads over the world (he's trying to make kids believe in him and not The Guardians) and they look like horses, kinda like the Thestrals from HP, but made out of black sand and they sort of disintegrate and re-apear and its so cool. I would love to have a pet Nightmare Horse haha!
Theres also this little kid in it, who reminds me of myself when I was a little kid, just believing in everything, and talking to imaginary people and my toys, and all my friends are looking at me weird haha! Im definitely going to have to watch this movie like once a week for the rest of my life because I love it that much, It gives me the warm fuzzies. I want to make my kids watch it when they're old enough and I hope they believe in all the things that make this film magical!