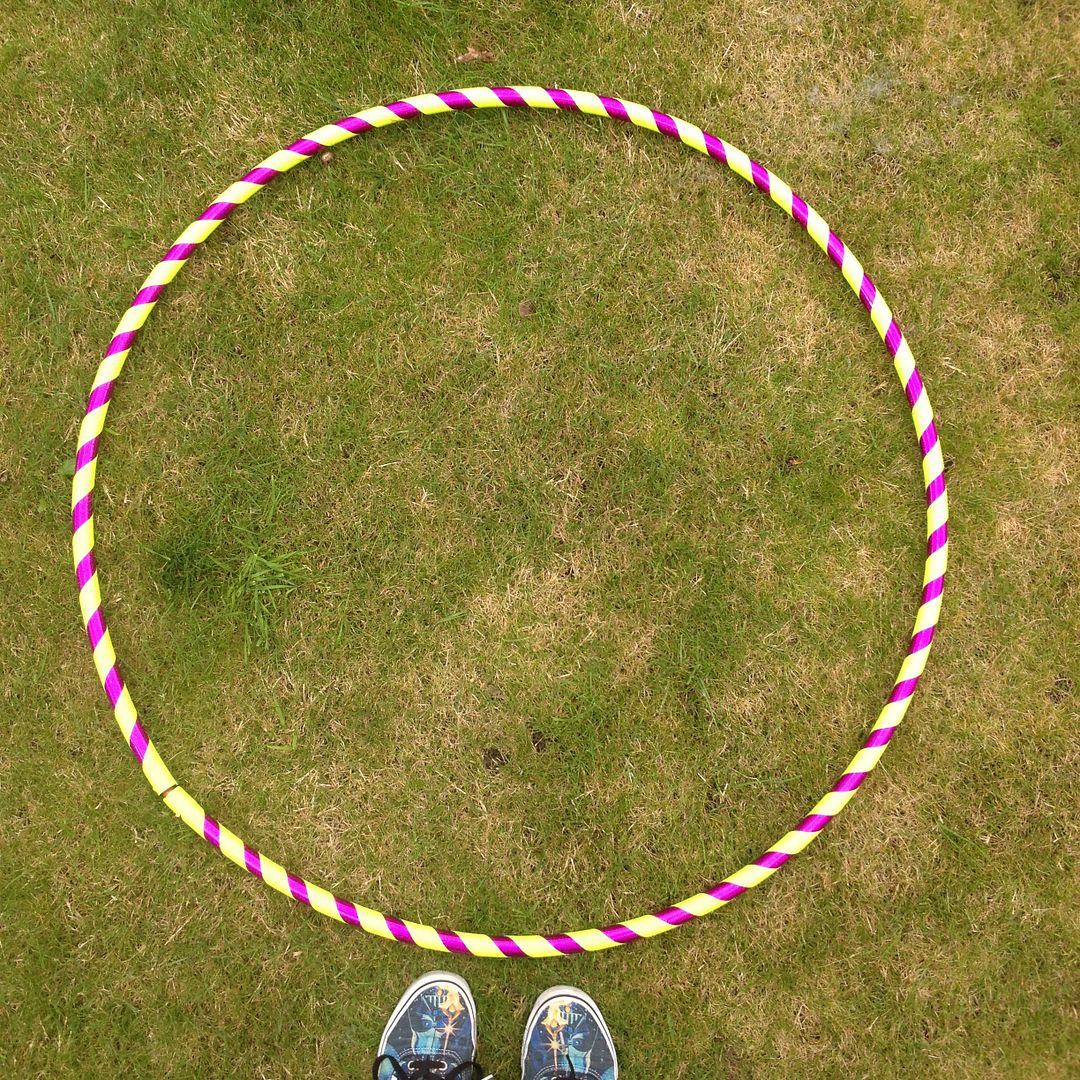 MY NEW HOOP CAME!!! I LOVE IT SO MUCH! ITS SO PURDY AND SPARKLY AND SHINY AND LOVELY AND I LOVE IT!!
Ahem....My new hoop came, and I'm super excited! I got it from
Jessica Penny Hoops
and its amazing! Now I don't know a lot about hooping yet, and this is the first proper one I've bought, but I like it and it seems really well made. Its a great weight and sized I love the colour that she chose for me, Im not too sure about the connection point, it doesn't quite meet, I think the hole is a little too far out, but its no problem for me, and there is no way that baby is coming undone! It also fold down so it makes a smaller circle doubled up, where I thought it was going to detach in a few different places, like the ones id seen videos of. So it will be interesting to compare the two, if I end up trying a new one. But I love this one!
The first time I tried it I couldn't do it
at all
! It was so bad. I nearly gave up because Id got quite good with the old one, and then this knew one was stupid and didn't work. But I persevered and now I can keep it up for 20seconds! A new personal record! I feel like that is a tiny amount of time, but you have to start somewhere and Im very proud of myself to keep it up that long. I'm trying so hard to not rush it, and I keep having to tell myself 'just get good at the belly hoop before you try any major tricks!'
I've been using the hoop to exercise too, so that is helping me get the hang of some of the simpler tricks like the Lasso, which I can do now! I'll be doing another video soon, to show you the new hoop and see if I can keep it up a bit longer than in the last one. Im still loving hooping, but this week has been terrible and I haven't done it at all! So starting tomorrow I'm back to it (isn't that what weeks off were for? just to have lazy days and sit on the sofa all day? no?)
Where do you get your custom hoops from? Or have you ever made your own? Let me know down below!
Happy Hoop Day!