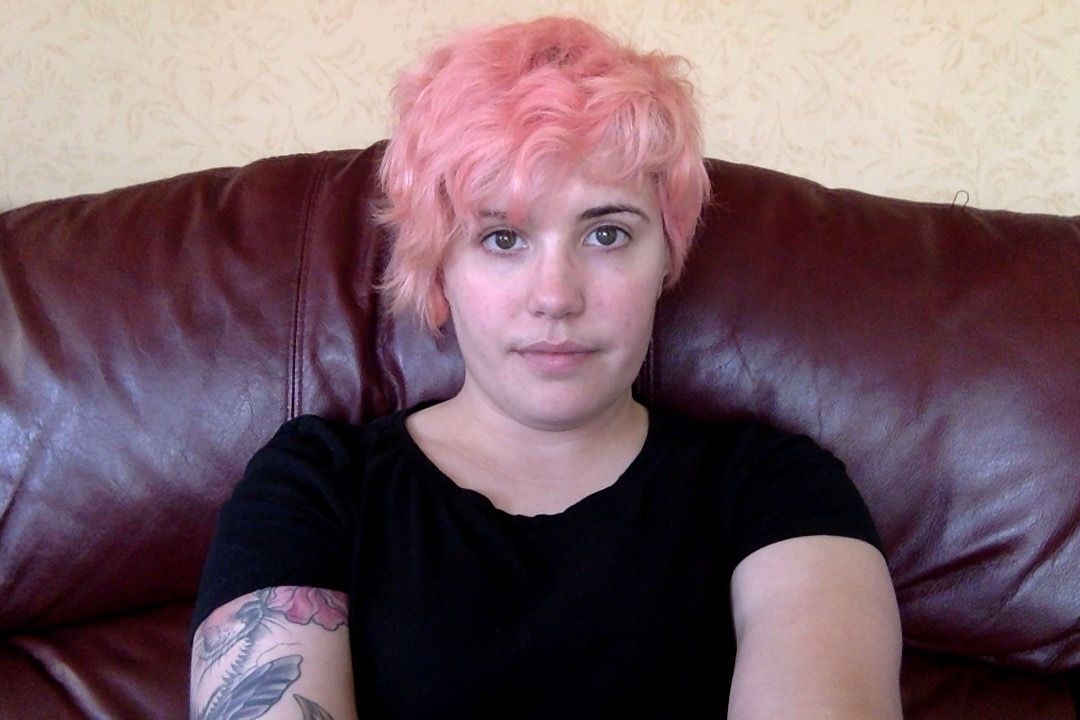 This is me. This is what I look like everyday. Do you ever scroll through Instagram or down your blog feed and think, I wish I was like him/her. I wish I had those clothes, that hair, those DIY skills, that's bathroom. I do.
Every day on my lunch break I spend the whole half hour scrolling through Instagram and wishing I was like the girls I follow. They're so
glamorous
and flawless, the clothes they wear are so cool and
their
hair is perfect. There lives are just perfect, and I want that.

In work there are mirrors everywhere, and everyday I catch myself looking at my reflection and thinking 'ugh, I look awful today. I wish I was like them other girls' and you know what, I probably am. But I don't see their day to day lives, I see the good bits that they want to share. I see the right angle that they know is good for their face. I see the outfit that they've created to 'show off' their style. I see the 100 attempt at a DIY at finally went right. I see the end result of a room that's taken weeks to paint and get perfect.

I don't wear makeup to work, it's too hot for that and I get too messy. I wear all black men's clothes because their cooler (as in less hot!) than women's. I wear big clumpy work boots and I don't style my hair and I'm not allowed to wear accessories. I look awful at work, I look in the mirrors and I think I look like a man, but I'm in work, in a kitchen, hidden from the world baking my ass off with my hands in flour an butter up to the elbows. I'm not supposed to look glamorous and perfect, I'm suppose to look like I'm ready to work. An that's what I have to keep telling myself. If I was suddenly plonked in the day-to-day lives of these girls that I envy so much what would I see? Probably someone sat infront of a computer with no make up, still in her pjs with a messy bun on top he head. Or a person in messy painting clothes or covered in bits of paper and glue. No one posts pictures of the nitty gritty parts of life, it's not exciting, it's not fun.

I love that half hour of looking at all these lovely ladies and their amazing lives. It gives me inspiration and determination, so when I get home or have a day off, I want to do my hair nice, wear my 'cool' clothes, maybe even try that DIY that I've had stashed on my Pinterest board for 3 years. It's not a bad thing that's these girls select the 'pretty' parts of life to show us (heck, I do it too) it's inspirational and happy, the problem is when you start comparing yourself to them in a negative way, because I'm never gonna be like them. I'm not them. I'm me, and I do things differently to them, and that's what makes it awesome! Who knows, maybe they look at me And think 'wow, she's cool, I love her style and her hair is super awesome'