This weeks #URBANWILDSTYLECHALLENGE was Jurassic Park/World themed which was pretty much the best theme my dear Lori could of picked. We both share a passion for all things dinosaur (and unicorn) so Im pretty sure were going to ace this week. I was really stuck for who to pick as inspo but I was feeling pretty rock-goth the day I shot this so I went for the sultry sexiness that is Jeff Goldblum. I don't think I pulled it off as well as he did because I'm not lying, shirt open on a map table, but maybe next time I will. I really love this outfit, its my go-to at the moment. It's really easy to wear and I love the style of it. I didn't think these pants would be any good because my legs are a little chubby, but it only bulges out the holes slightly so I don't mind haha! I've also been looking for a long wide knit jumper for
ages
and I finally found this one a few weeks back. It's so comfy but a little chilly in the wind. Also can we just take a moment to appreciate my insanely windswept hair! I totes didn't realise it was like this until I uploaded the pics a few days later, I think It looks kinda cool though, sort of 80's punk-esque.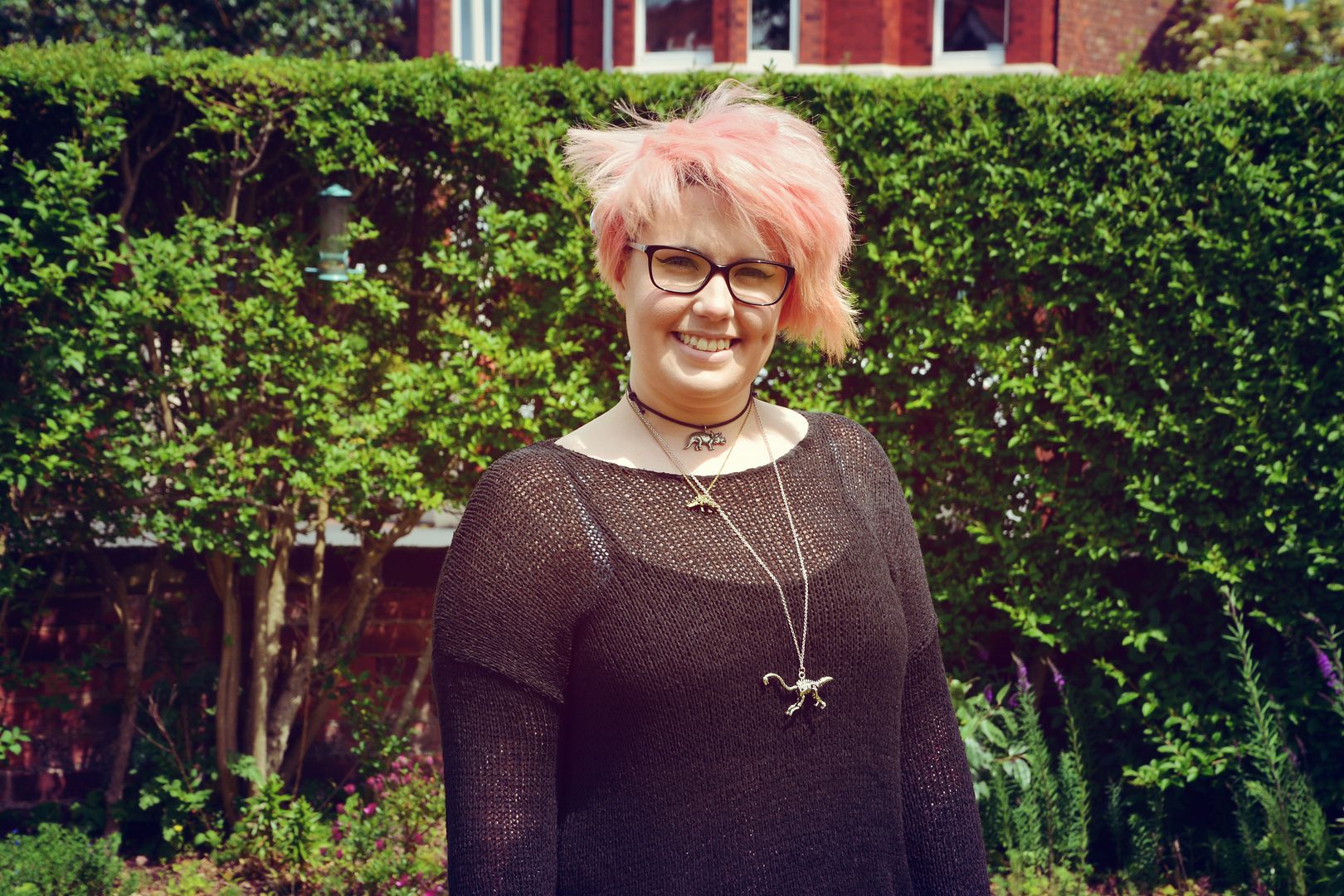 I
love
these shoes! Im not really a heel girl but these chunky ones make it so comfy to walk and really easy. I have really stupid feet that means if I wear small stiletto style heels I go over on them because my feet are sort of slanted (if you get me?!) so it the heels need to be the same width as my feet. Which isn't a big deal at the moment because thats the style, it just means I have to do all my shoe shopping now, darn it! My dinosaur jewellery collection is one of my pride and joys, I have some ear rings and a few more necklaces and rings, but because Im house sitting I didn't have them with me (sad times). True Story: The dino ring is off of a cake. The bakery round the corner from my house sells little cupcakes for children and they have little toys stuck on the top of them. I went one day and saw they had this dino ring so I asked for a cupcake and the lady went to pick up a barbie one, and I was like "no....the dino one please", she thought I was so weird, but I got my ring and she got a sale haha. The cake was gross but you cant have everything!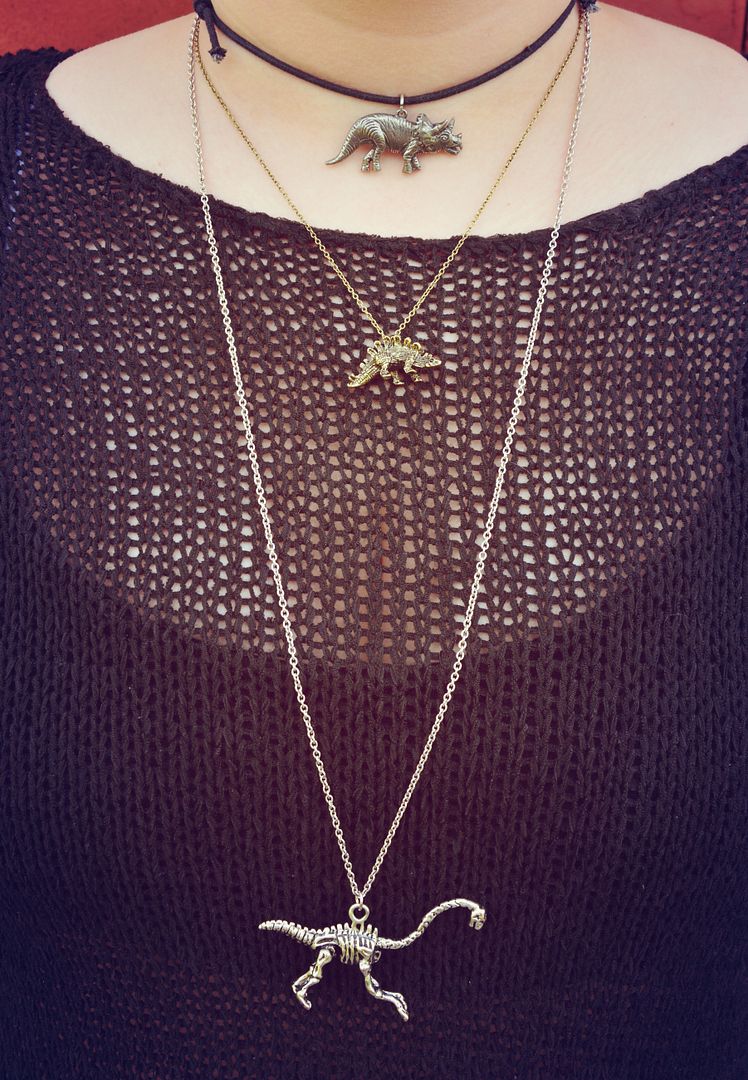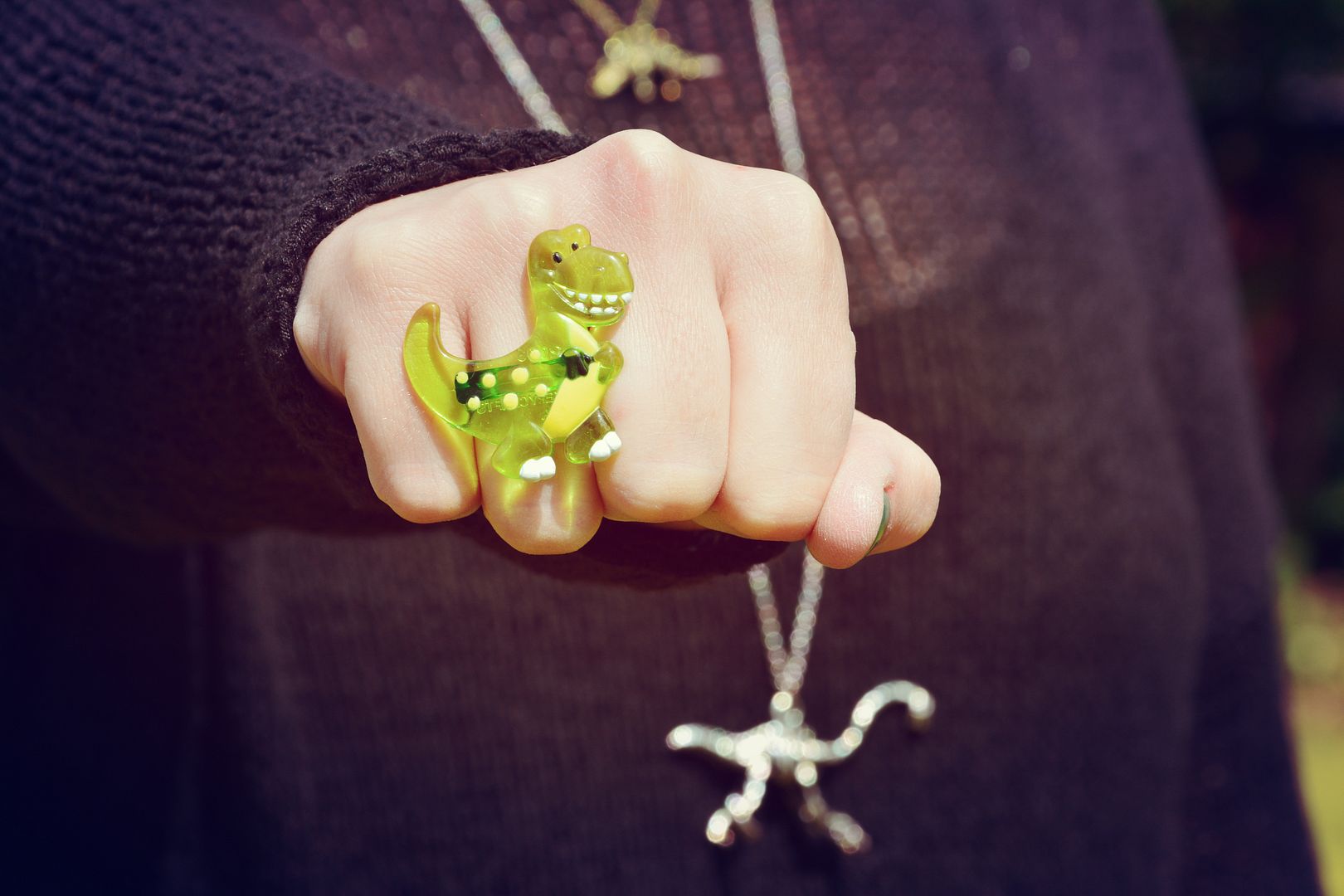 Im so glad its the weekend, this week has been totally crazy. I would just like to forget it ever happened and move on, Sunday is tomorrow and Im hoping its at least a little bit sunny so we can go out for fathers day, and spend some quality family time together. We haven't got much planned because were going away next weekend, so that sort of mine and dads thing, so I think tomorrow we might just go to the park or something. What are you doing to celebrate all your pops? I hope your going to spoil them all rotten!?
Peace Out x x