Hey guys! Im so sorry I didn't post when I was supposed to, had a pretty busy few days! I've finished my little trail now, and I was very very happy with the results. Day Five was a very lazy day, which was amazing! I kept having to tell myself that it will take more than five days on Thrive to make a proper noticeable difference, and that was one of those days, but over all I could see how it would help me in the long run and be really good thing to get into.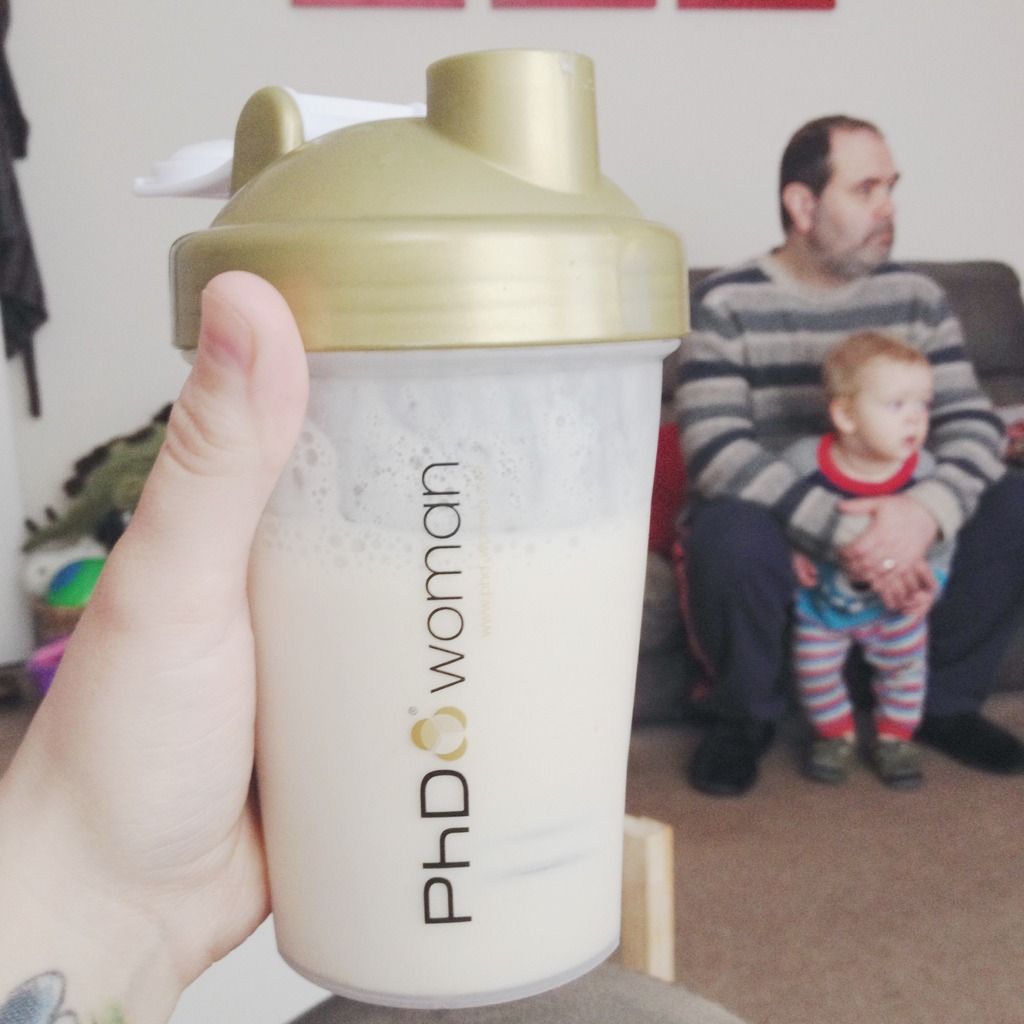 Day Five (written on the day)
10:30 -
Woke up late today, which was nice. I think I needed a big lie in and a lazy day. Also the clocks went back/forward last night, so that always messes with my times. I took the full dose, which was 2 pills and a full packet of the shake. I thought it would make the shake thicker but it didn't, I also used my new shake shaker, and it was amazing!! I used a different Almond milk too which wasn't as nice at the one I bought originally but it was cheaper so I'll get used to it haha. I had breakfast with it too which made me not so hungry in the morning (obviously!) I forgot to put my DFT on this morning, so that went on about two hours after it should of, I don't think it matters too much. I put it on my shoulder blade, which so far has been my favourite place to put it, I can't feel it at all and I can't see it all, so out of sight out of mind I think.
2:00 -
Even though I've been sat on my butt all day, I actually feel pretty energised. I've been playing with Max and doing some stuff on the laptop, which usually tires me out and makes my brain all mushy, but I feel pretty good. Usually I try do internet stuff on my lazy days but end up just watching the TV all day because I cant get my brain to function properly, so even if you want to be a couch potato, Thrive at least helps your brain to work normally. I've also eaten more regularly than usual, and that seems to curb the hunger pangs. I'm still not craving anything sweet, I just want savoury stuff and fruit, which is alright!
10:00 -
I've noticed that Im getting tired around the same time, and when its bed time I'm ready for it, but my energy levels are staying level for longer. Usually I dip up and down al day, which is tiring in its self, but I'm definitely noticing more sustained energy, which is what drew me to Thrive in the first place.