I think I may have visited pretty much every state just by stopping in airports. Maybe a slight exaggeration but it certainly feels that way! Every time I go to the states I always say, 'next time I won't fly so much' but it always turns out that I fly like 10 times! Last year I flew about 14 times in 3 months and this time round it was 6 times in 2 weeks, and I hate flying! It was the worst, but we made the most of the cramped legs and travel sickness.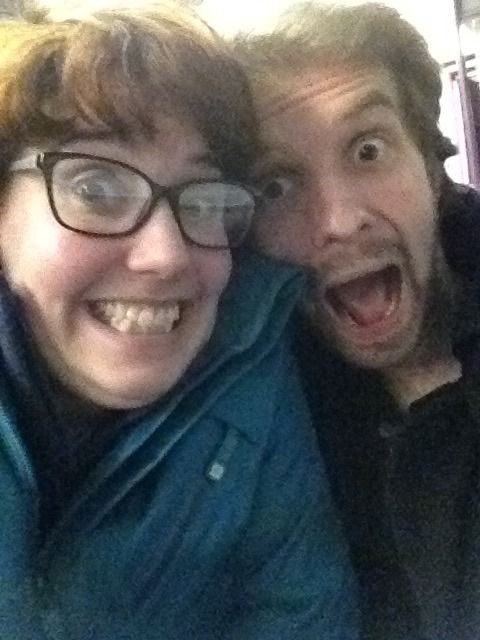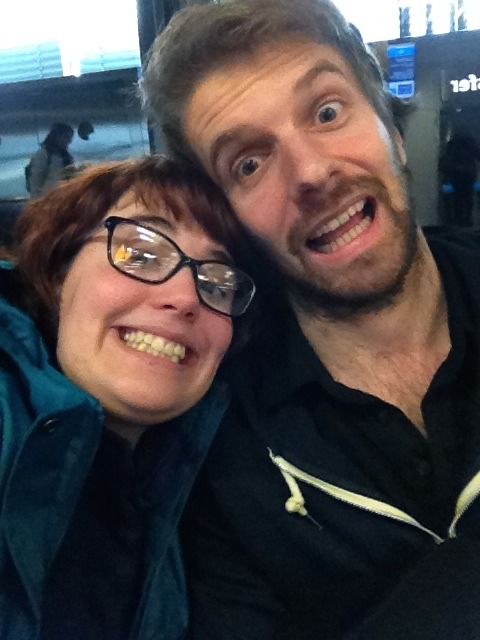 On our way to the airport//Sleeping through our 7 hour wait//Another wait in Amsterdam!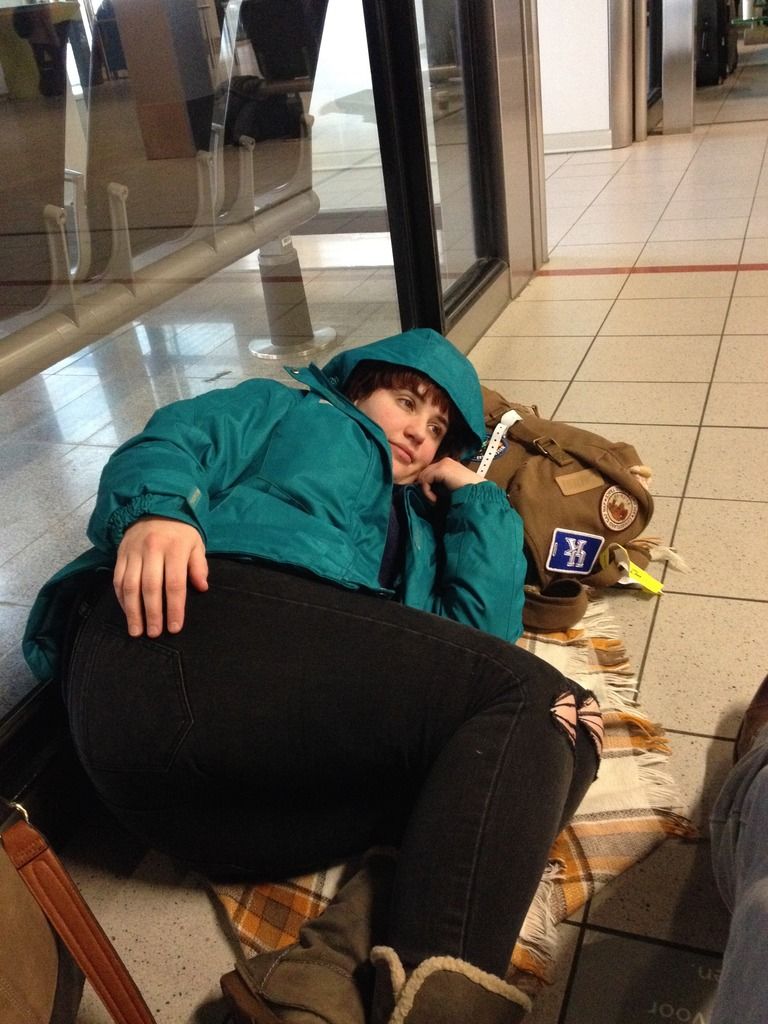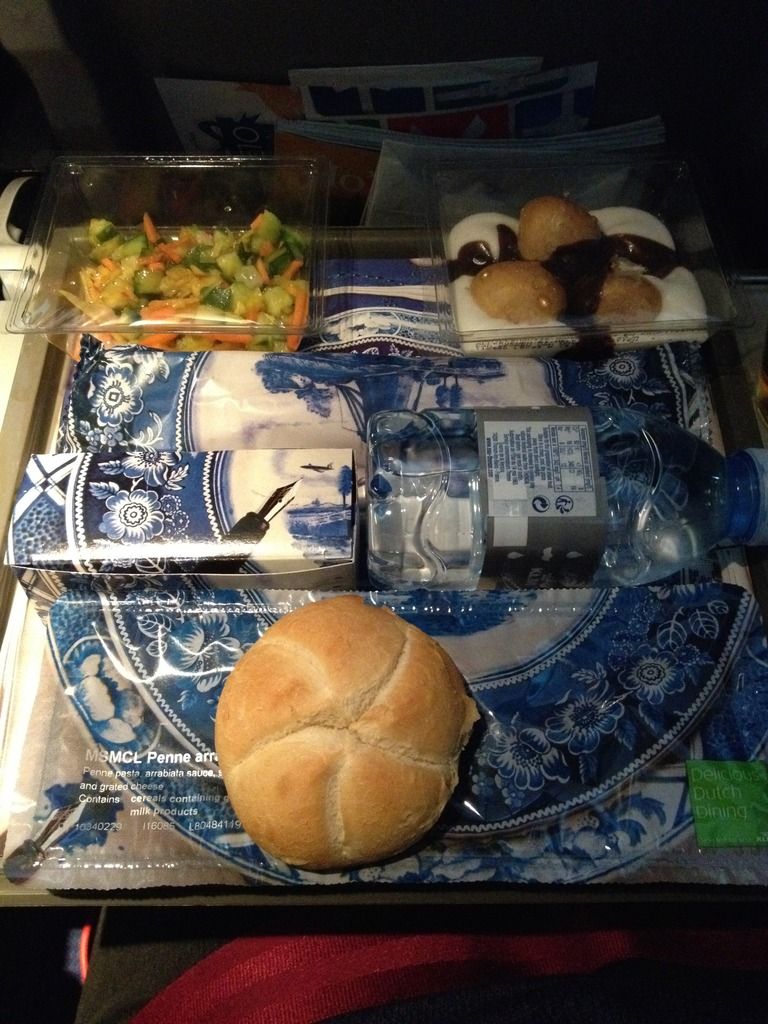 Sleeping through Amsterdam//Yucky plane food...amazing packaging!//Huge ass brownie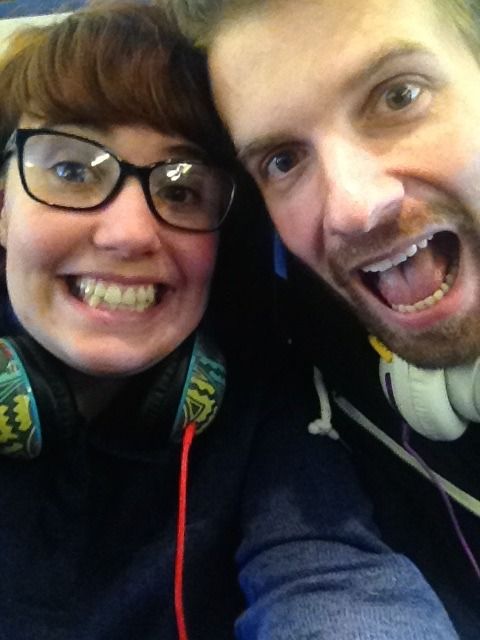 Headphone buddies for life!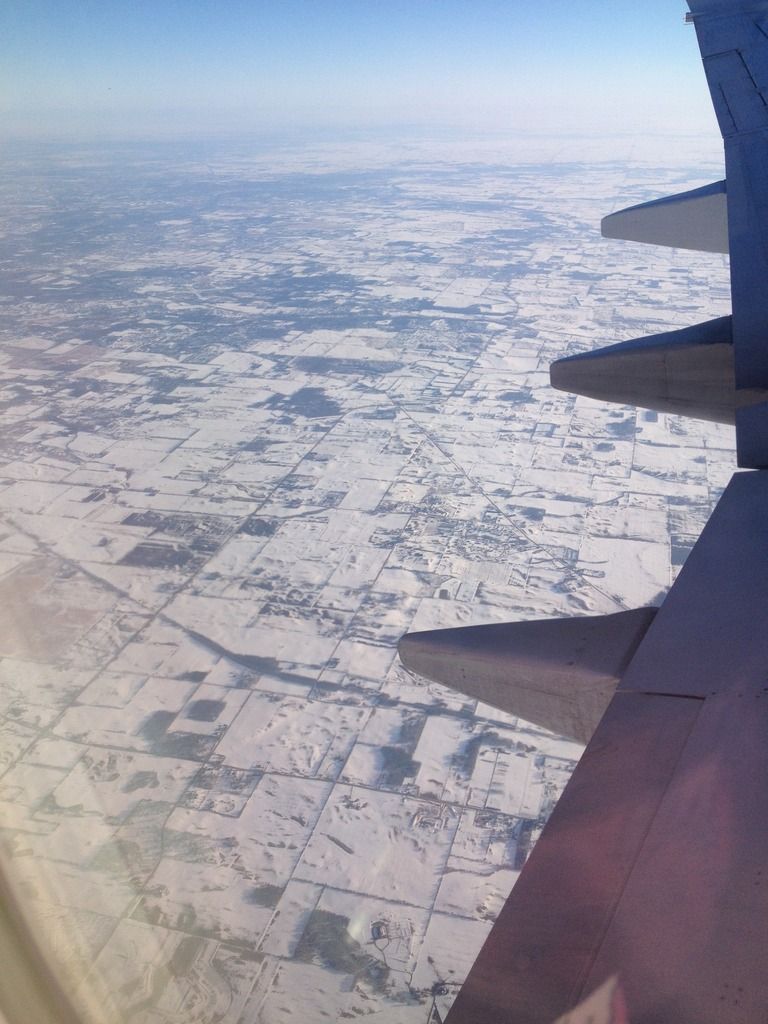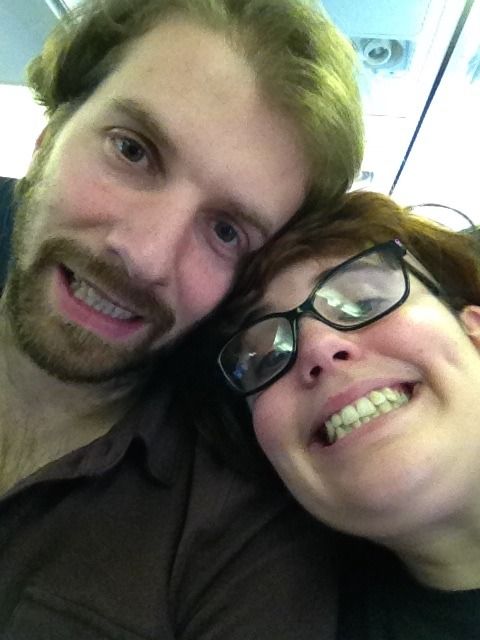 Plane-ography on the way home//Ready to stop traveling now//Double Decker Plane!!
This is probably one of my all time favourite pictures I've taken. Its super blurry and grainy but I just remember looking out the plane window and BAM! there's a mountain, it was amazing! I think its Mount Hood? Seeing the mountains in the Pacific North West was one of the highlights of the trip for me, so there will be a whole post dedicated to them at some point!
Today I got my hair cute super short and bing watched Adventure Time for a few hours. Me and T are house sitting for my friend for three months starting today, so I've made us meatballs and fries for tea and were gonna chill and watch a movie. Cant wait for three months of just hanging out together and being proper grown ups living together haha! And its through the sunny summer months which is a huge win (they have a big garden! BBQS!!) Hope your all okay and Easter was awesome for you!
Love and Hugs x