If you follow me on Instagram you will of noticed a certain name change and donut binge happened recently when T and I went to 'Murica. I want to gradually show you little snippets of our time there, and I thought it would be best to kinda categorise it, and I thought donuts was a good place to start.
I love them so much! There so yummy, and lovely, and sugary and they come in all flavours and colours and they smell amazing and just mmmmmmm! I think I dragged T into pretty much every donut store we came across, Im surprised I didn't put on more weight than I did.
Of course we went to
Dunkin
. It's one of my favourites, even though its a chain, there just good donuts and the hot chocolate is
amazing!
We don't have them in England, so when you favourite place to pig out isn't even in you country, I think that gives you a certain right to just go all out and eat yourself into a fat coma of sugary death, am I right?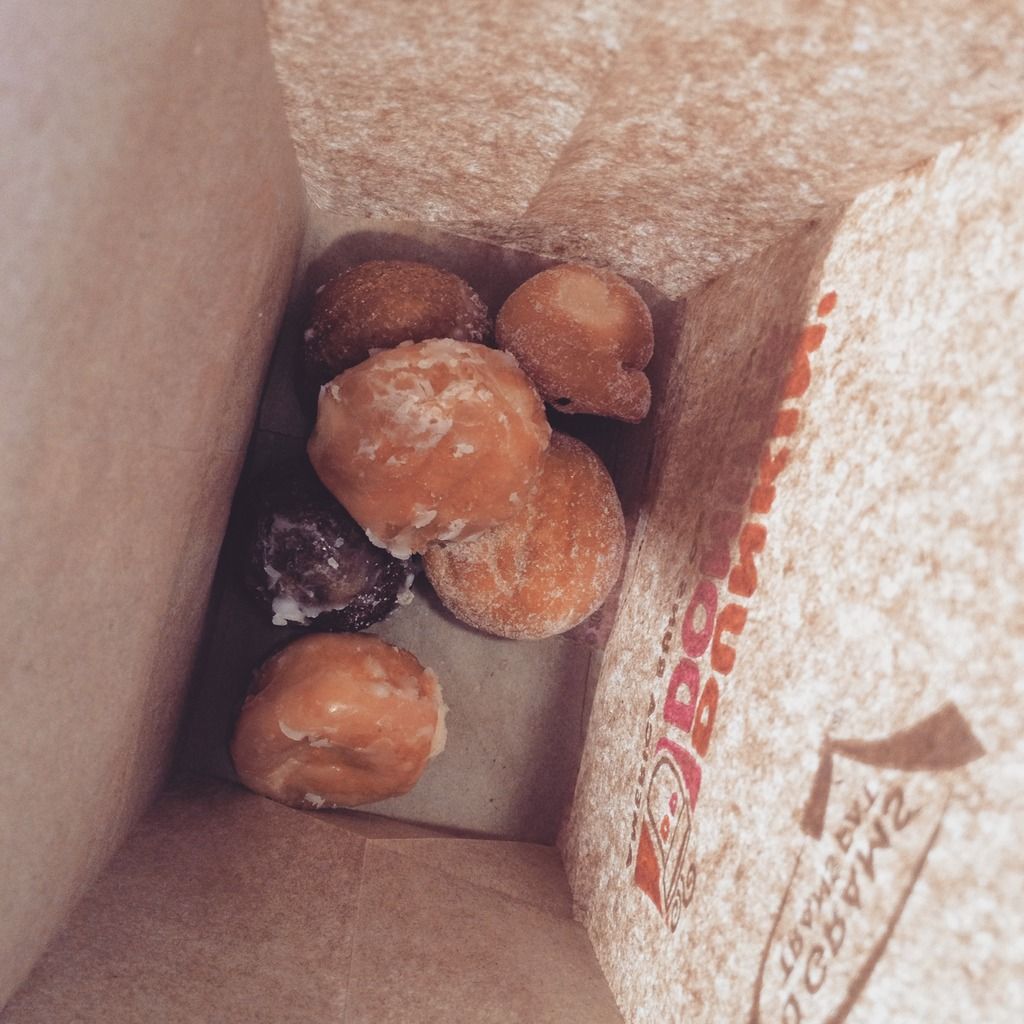 Firecakes
! Oh Firecakes, you set my heart on fire. I loved this store! Not just for the delicious goodies but for the whole package. It was so cute! and the decor and that layout was just everything I want it little take out food place. I wish it was mine, I want to work there and make donuts and drink coffee all day (which is pretty much what I do now so I can't really complain). I had the S'more donut which was chocolate donut, dunked in chocolate and came with homemade marshmallow and shaved coconut on top. YUM! (They were so tasty, I tried to sneak a bite of Cambria's too!)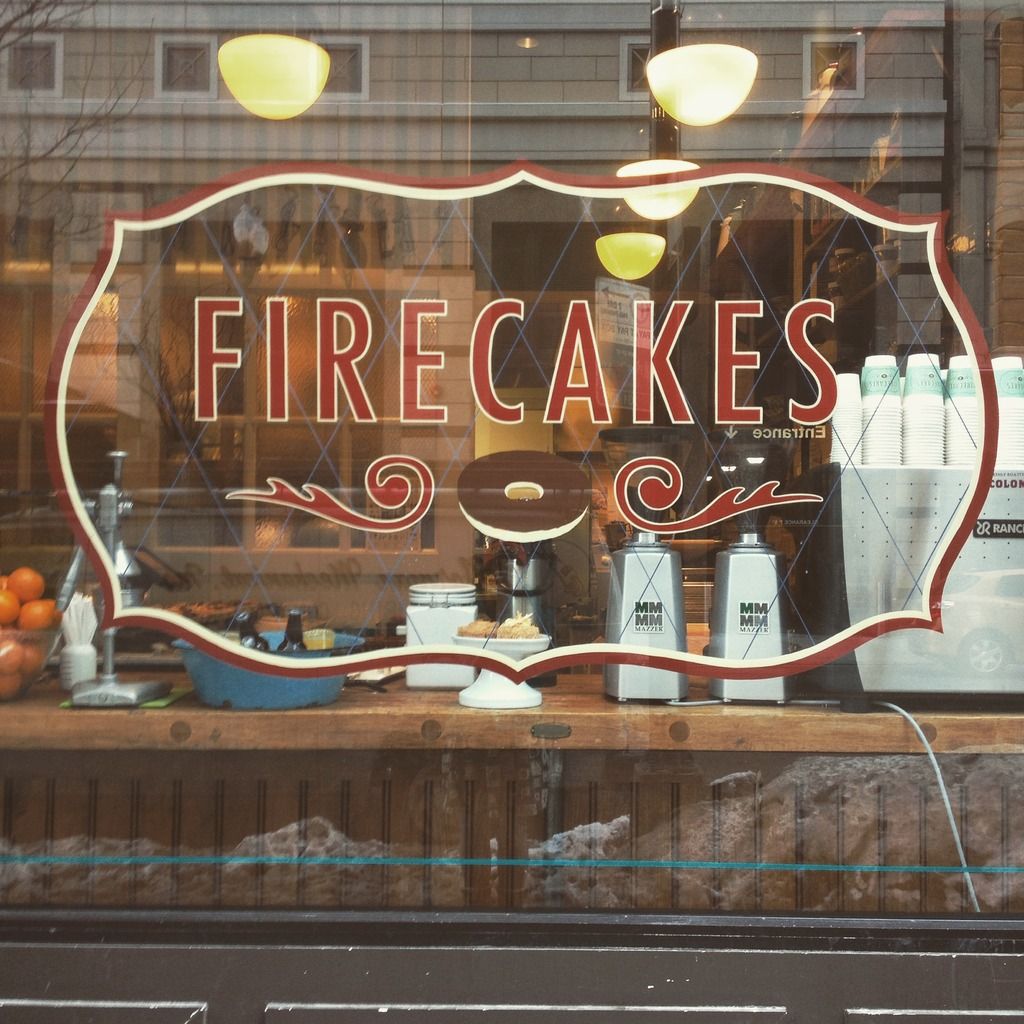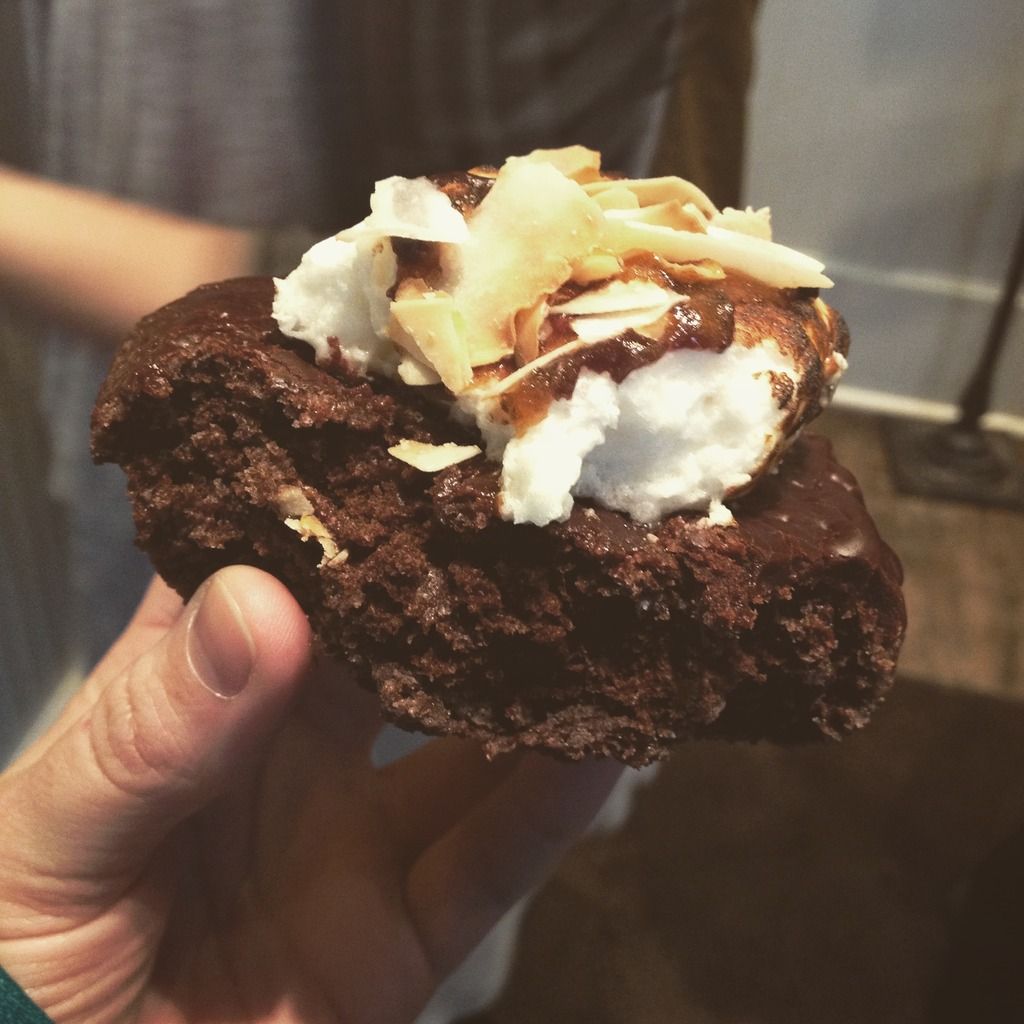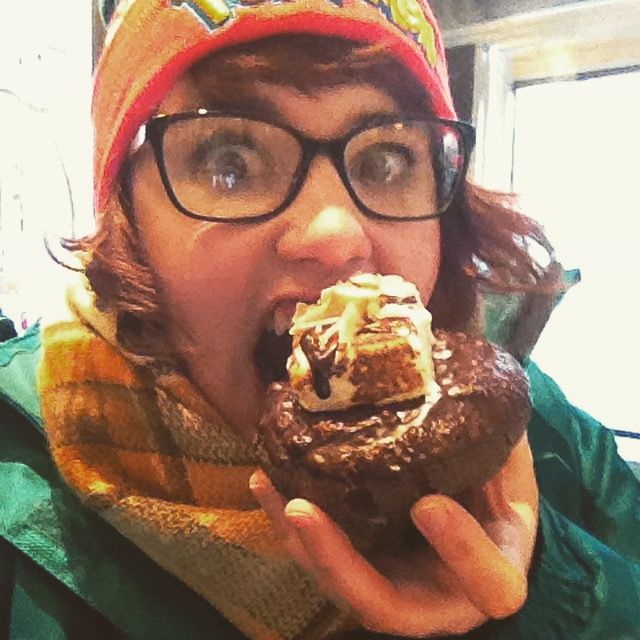 The Doughnut Vault
is a little food truck that parks around Chicago, and spreads happiness and sugar to the good people. I never got to go to it, but Lori pick us up some on her way home one night and it was amazing! I had Almond and T had Pistachio (eee!)
Top Pot Doughnuts
were awesome! They didn't have a huge selection but the shop was the coolest. They had a huge bookcase which reached floor to ceiling and everything was wood and metal, it was like my perfect home decor but in donut form. I only had cinnamon cake ring donut, but it was amazing. Sometimes simple is best.
Looking back on all these yummy food pictures has made me really want to go back to America just to have a donut. Maybe next time we make a trip across the pond, we can go on a donut road trip!! Is that a thing? it should be a thing. I'm going to make it a thing! Later this week I'll be sharing some more pics from our trip, maybe 'Places' because we went to so many of them!! Im off now for four days which is the best feeling ever! Tell me where your favourite places to get donuts is? Maybe I'll take my donut journey worldwide?!
love and hugs x