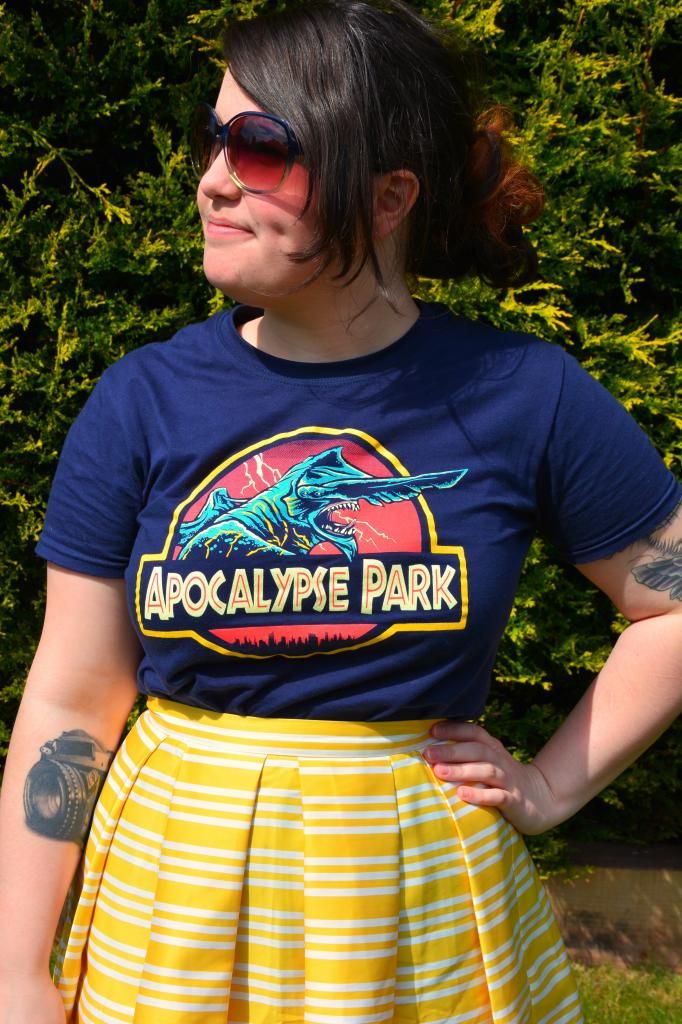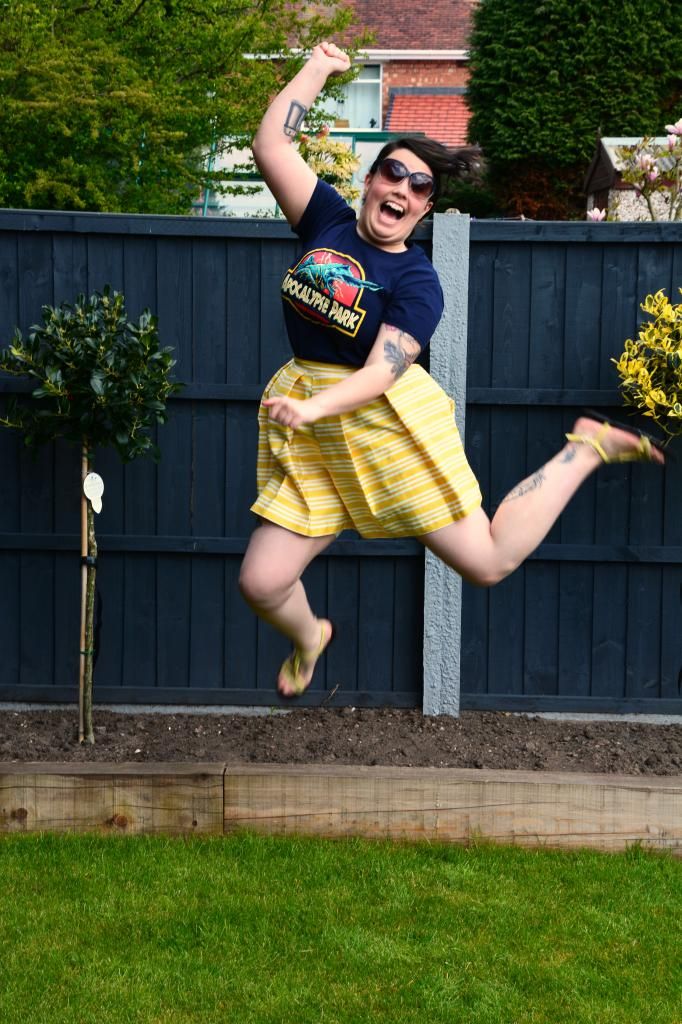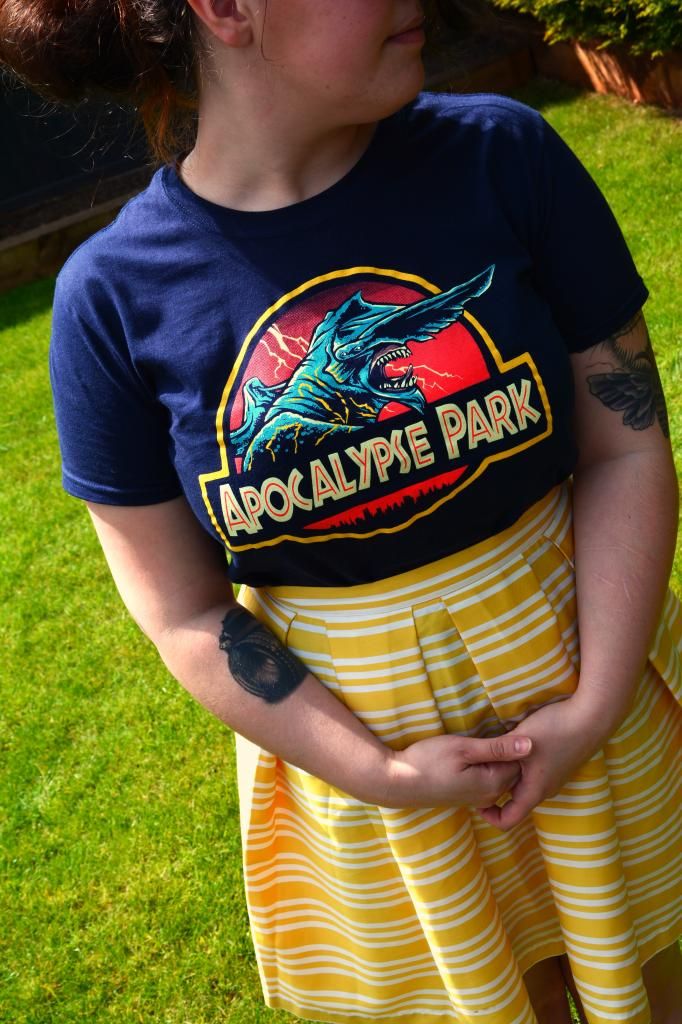 So here is the first Outfit Post for my
Qwertee Giveaway
! I know I'm going to say this for each of them but this is my favourite Qwertee I have. Jurassic Park
and
Pacific Rim, hellooo!? This is actually not the one I had originally, my first one was lost in the house fire in America, so T kindly gave me his one, he's such a great guy! So this is a guys small, and it actually fits pretty well (I usually get a woman large), I probably wont buy another guys one but its nice to know I can borrow T's when he has one I want! I pared it with one of my favourite yellow skirts that I haven't worn in
ages,
and it gives it a nice feminine touch. I cant wait to wear this this summer, bring on the sunshine!
I finally started my new job last week, so that's why I haven't been round much, and I absolutely love it!! I am so happy to be back at work and doing something productive and the people I work with are awesome so it's great to go to work and just know that the day is going to be so much fun. This last weekend was a bank holiday so I got Sunday
and
Monday off which was nice! I met up with some friends who I haven't seen for ages, and had a good old catch up and a coffee. What have you been up to this weekend? I'm gonna be pretty busy the next week or so, but hopefully I'll find time to do a spot of blogging because I keep thinking up post ideas, and my head might explode if I don't get them out!
Don't forget to enter this months giveaway and be in a chance to win 2 of 4 Qwertee tees!! Just click here for the deets.