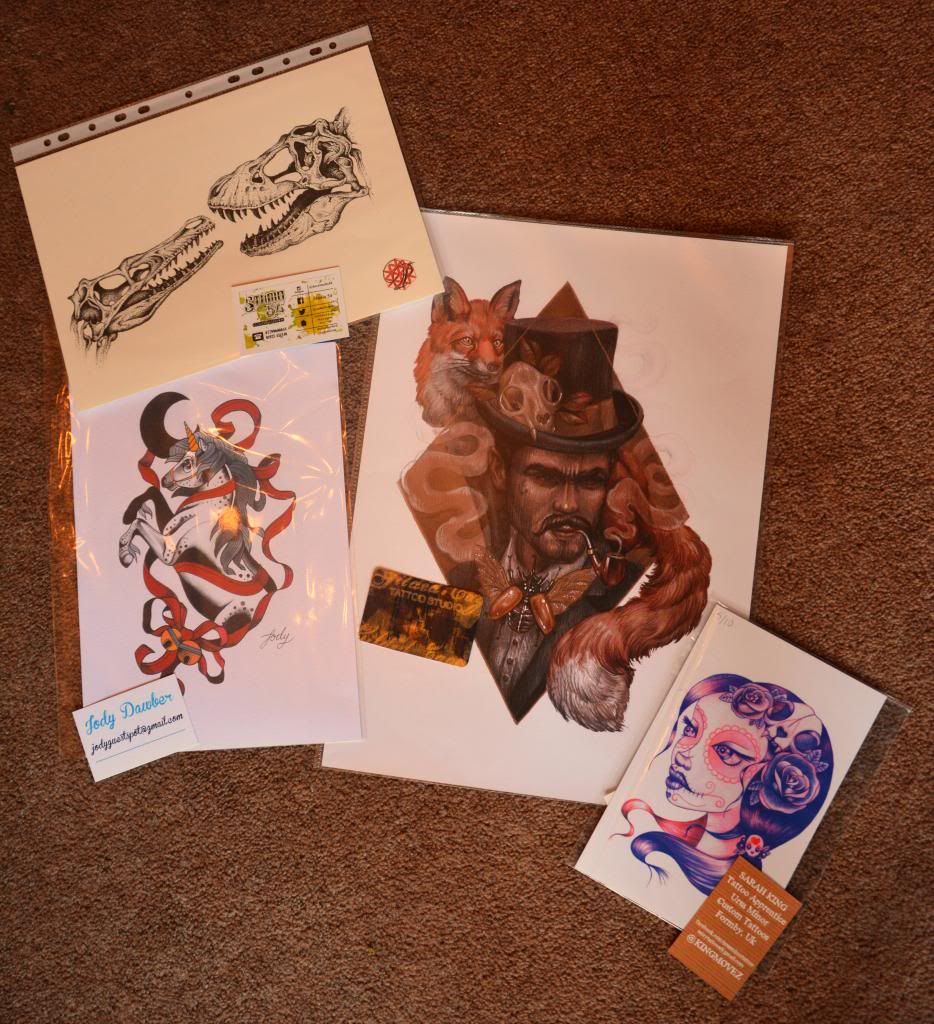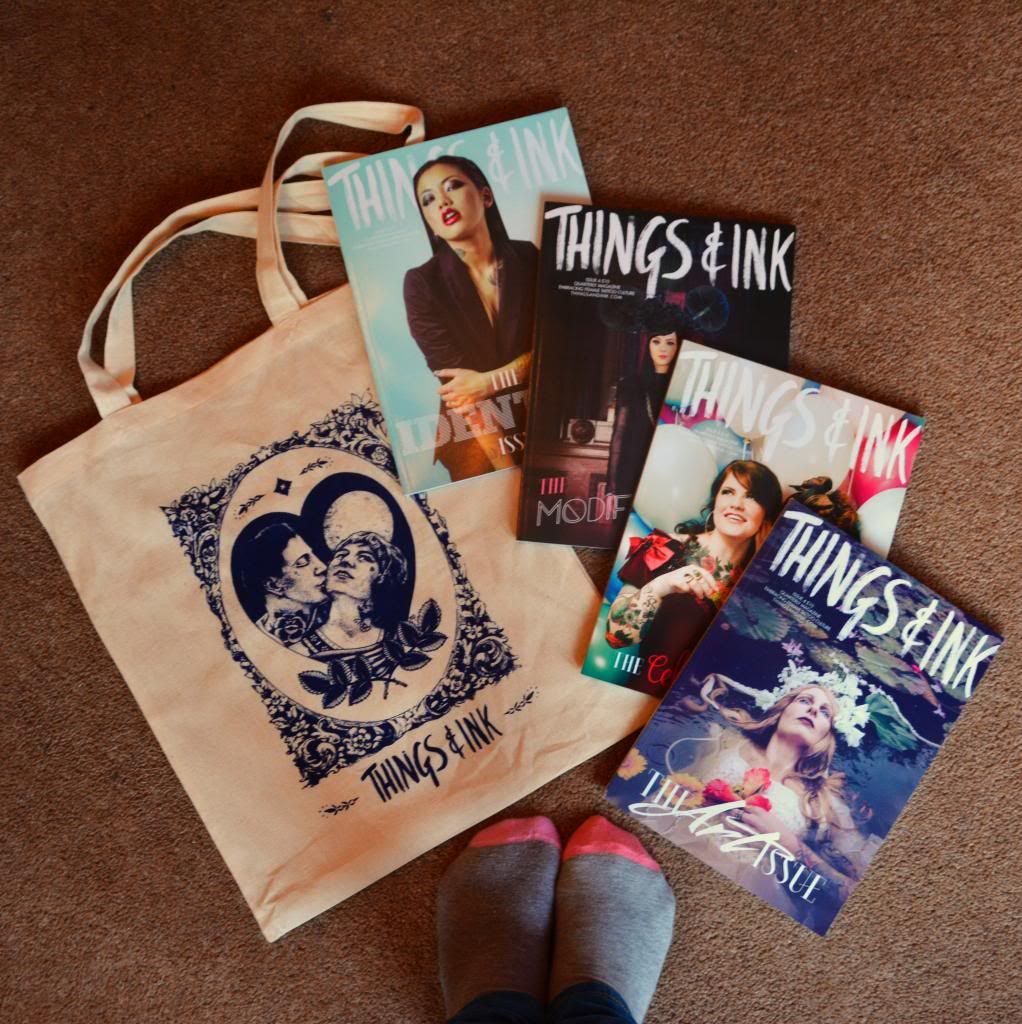 This past weekend I went to Liverpool Tattoo Convention and it was amazing! I got tattooed by my amazing tattooist
Juliet Preston
. I got the bottom half of my sleeve started and I cant wait to give you a sneaky peak once it's healed better! I
love
going to conventions, you get to meet so many amazing people and see some awesome tattoo's being done. The booth next to the one I was getting tattooed at had an amazing lady who I got chatting too, and I've already talked to her about getting my shins done, she had a flash book of designs she wanted to do and I loved every single one of them so I cant wait to get one in the future.
One of the highlights of the weekend was getting to meet the girls from Things & Ink, I love their magazine
soo
much and I was fangirling quite a lot on the inside. I hope I managed to come across as sort of cool?! I also bagged some stellar prints for the future house, there was so many to choose from, I could of bought all of them but I manged to whittle it down to 4 of my favs. My favorite thing was going round all the stalls and collecting everyones buisness cards, haha!
There was one stall with the most amazing flash sheet for walk up appointments that I really wanted to get, but I just didn't have time. Next year me and T are gonna go for the day and I'm gonna try get a walk up appointment for a random tattoo, I'm trying to persuade T to get one too but I don't think he's convinced haha!