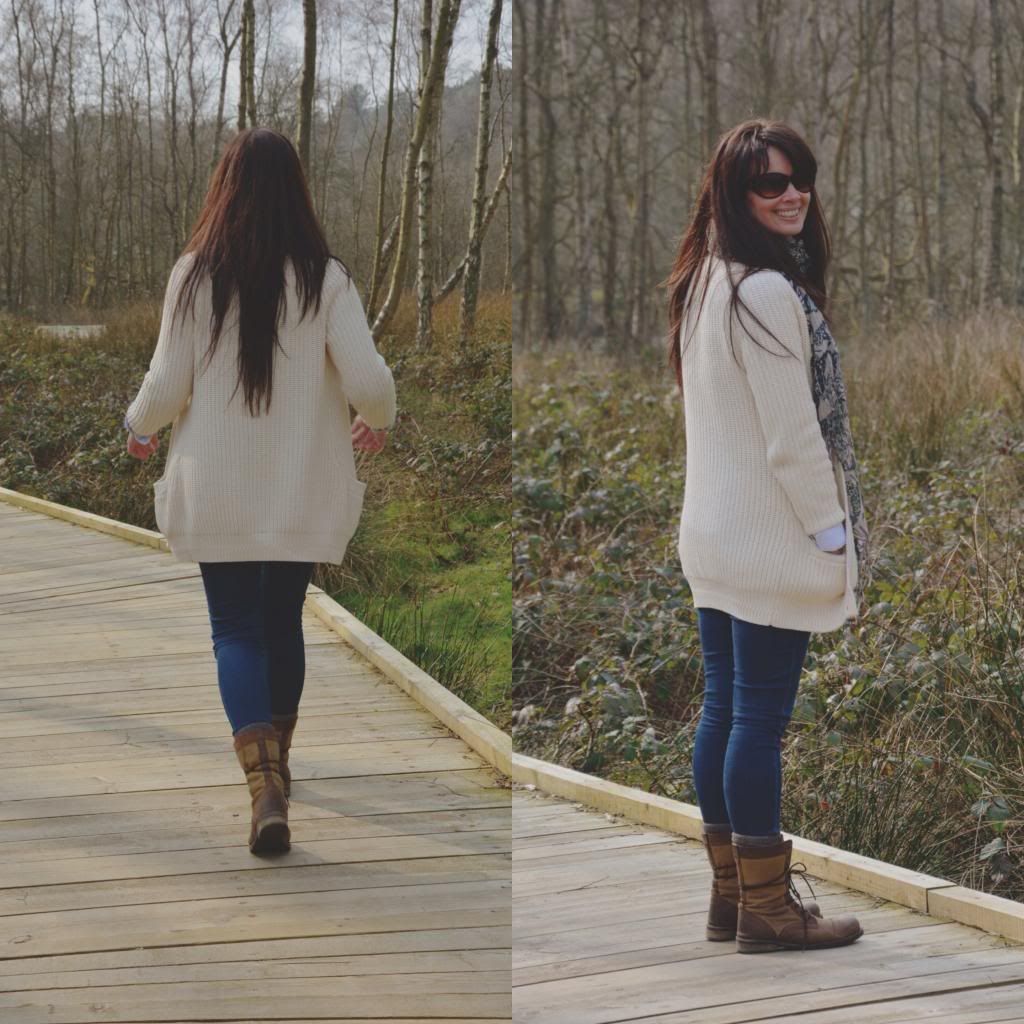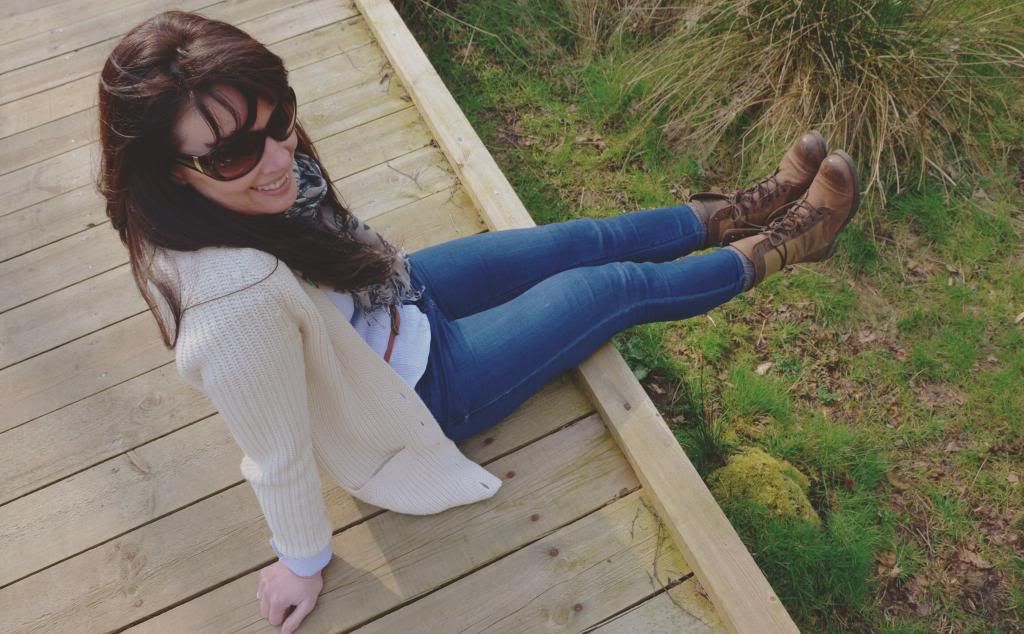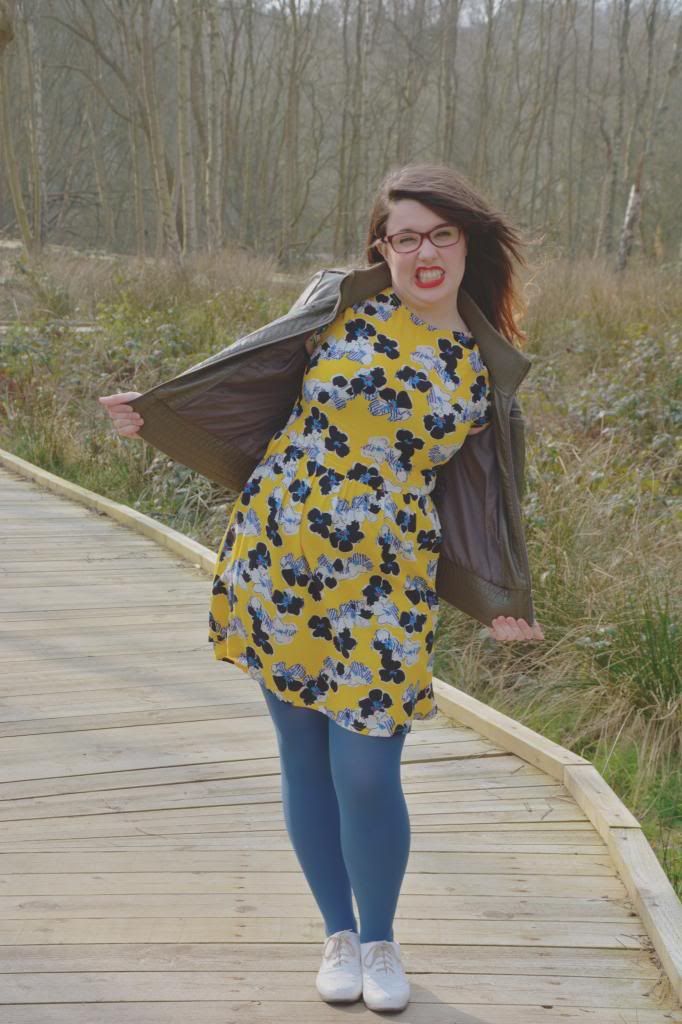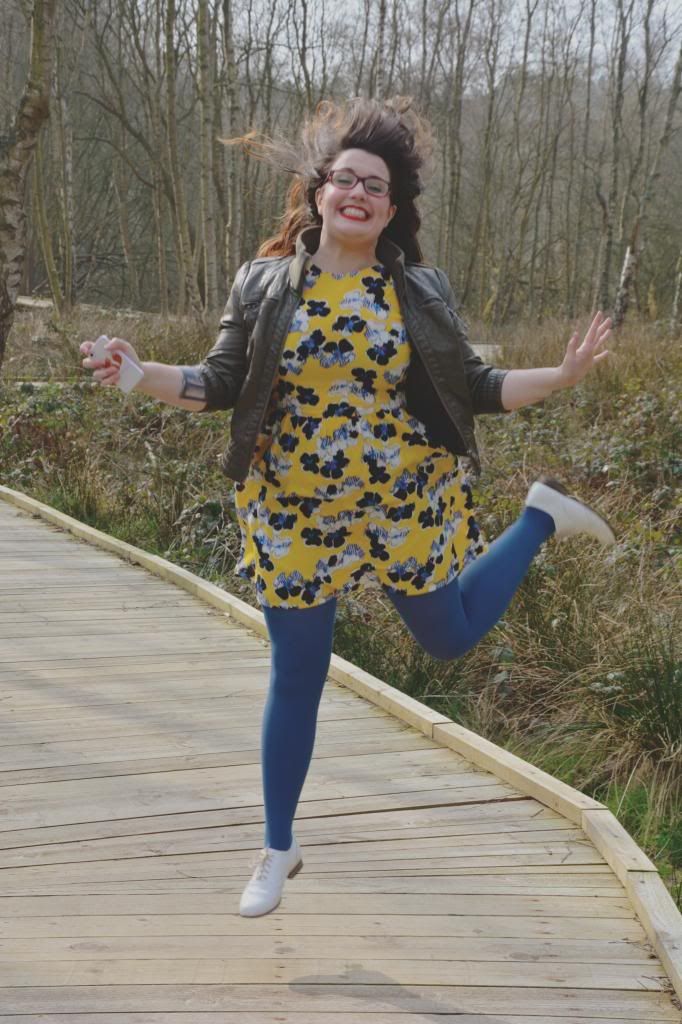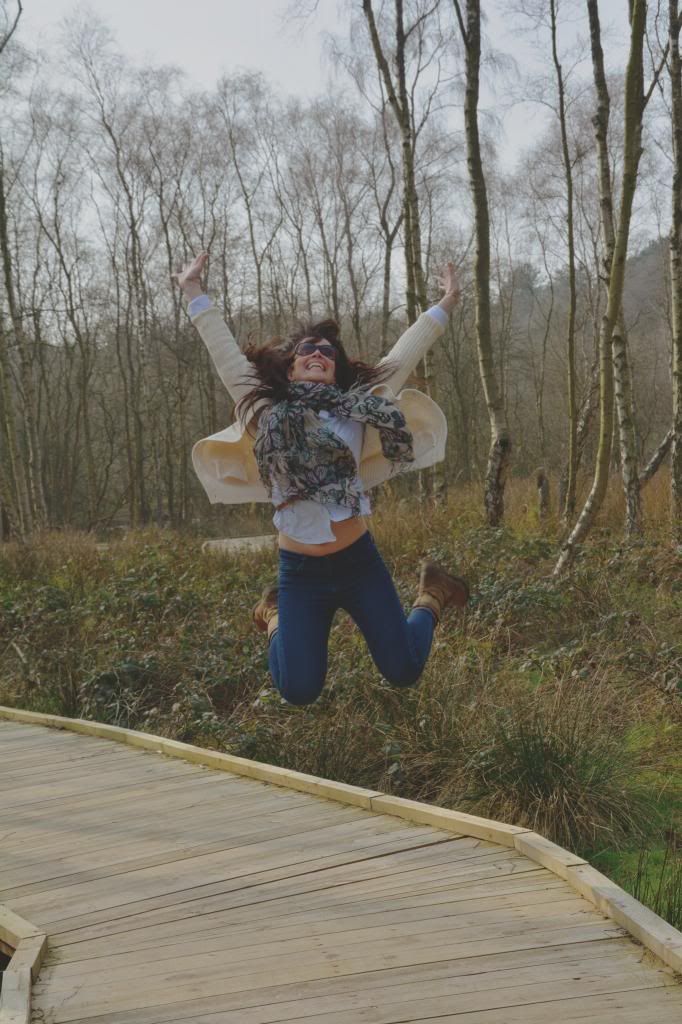 Outfit details - Me: Dress//River Island Jacket//Dorothy Perkins Tights//unknown Shoes//Primark - Mum: (I don't know, will update)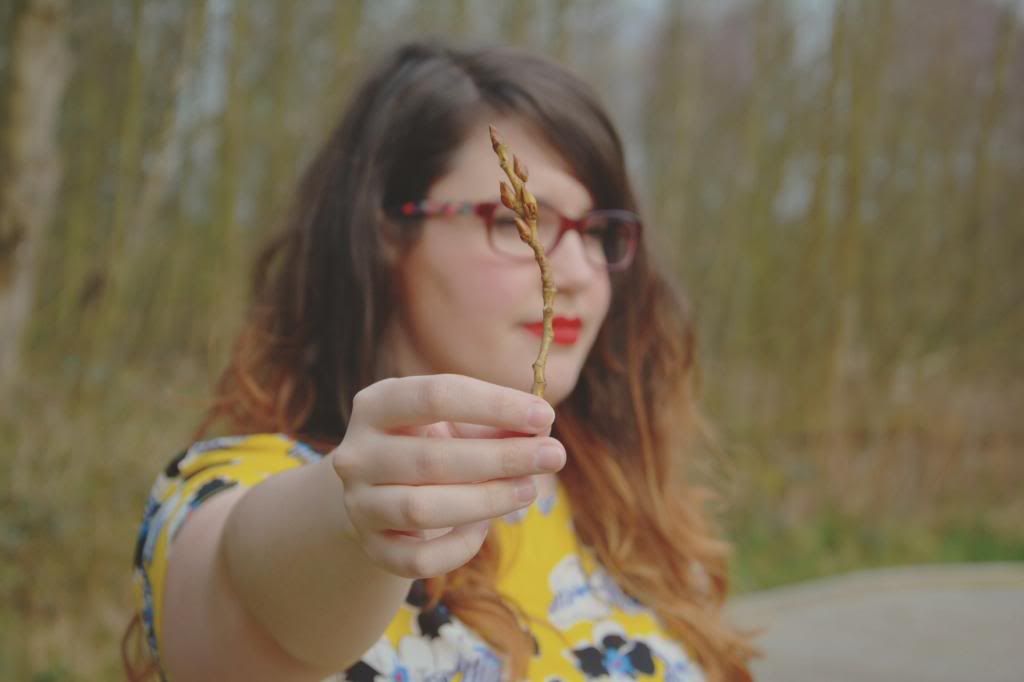 So as usually I liked nearly all the photos I took of our Mother Daughter Style and had a really hard time picking the best, unbelievable this is whittled down. I think I have a problem. I just want to have all the photos all the time, I need to learn moderation, but untill then you'll just have to excuse the onslaught of pictures. These were taken the other day when mum and I spent the day together for Mothers Day. I love this little patch of woods and its been made even better by the little walk way that's been erected. It would make an awesome place for engagement shoots and I cant wait to spend my summer here.
I am in love with this dress. I love the colour, the shape, the length, just everything about it is perfect. It's really light weight so will make the perfect summer dress when it gets hotter. I really hope they bring out more in different colours and patterns because I will buy them all! The shoes I bought about two years ago in the sale and I wore them once maybe? I didn't get them to wear because they weren't really my style but they were so cheap that they were perfect for a DIY I had in mind. I'm so glad I didn't though because there perfect for this dress, and they're actually really comfy! And I just need to talk about the lip stick. Its Stella and it is the best thing I think I've ever used. Its so bright and when its dry it sticks like crazy and I love that its not shiny but is very matt. I love what mum is wearing too. I'm a little envious of her shoes and I'm gutted that they don't fit me. Curse my tiny feet! Mum loves cardigans, and this one is one of my favs of hers. It just looks so comfy and homey. We had a lot of fun shooting these photos, we always do, and we are definitely going to come to the woods again and make this Mother Daughter Style a regular feature on the blog.
I was so happy when I found some tiny baby mushrooms! A few days before I'd been with Sarah and Dad and I hadn't been able to find any, cant wait to go back and see if they're any bigger. I've decided to make my own little field guide of nature, and naturally I started the first page with 10 Poisonous Mushrooms Of Britain. I cant wait to get stuck into it and make my own observations instead of using just books and the internet. Tomorrow I'm going to go old nature book hunting in my little local bookstores, one of my favourite things to do.