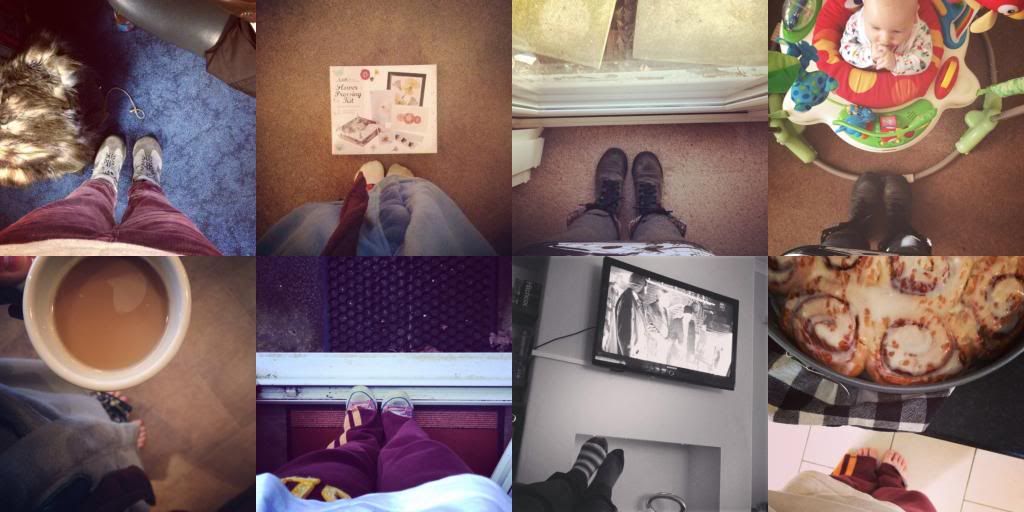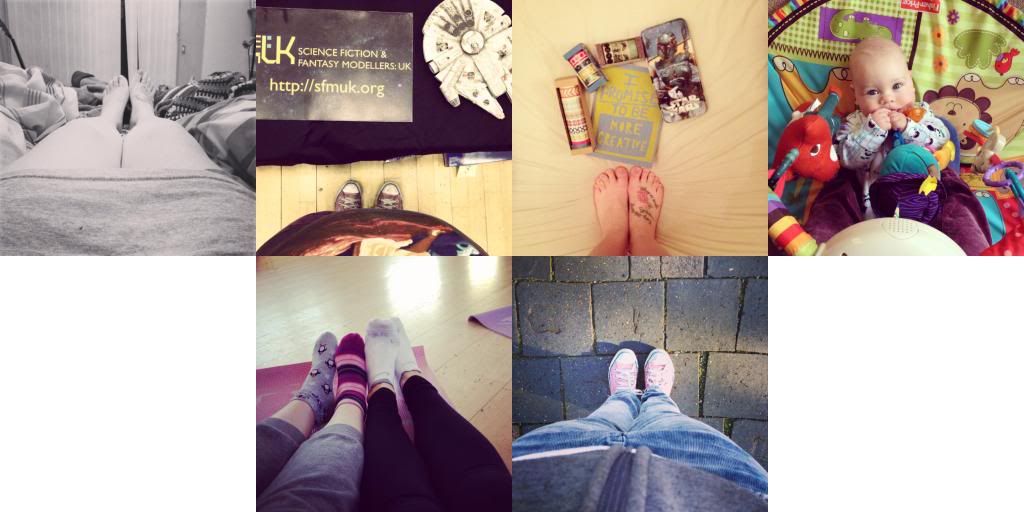 So February wasn't that great for remembering to do this challenge. I had a lot on my mind last month so Iv forgiven myself for being a bit forgetful. I've now set multiple alarms on my phone through out the day so I remember to take a picture. I'm still really enjoying this little project so hopefully this month will be a little more successful!
From top to bottom - Left to right:
Coming home//Late Christmas presents//Admiring my new doors in my room//Getting some Max time in//A much needed cup of tea//Its raining...of course//Movie night with mum and Matt//Baking cinnamon rolls for lunch//Coffee time in Starbucks//A day out in Liverpool with Mother//Tidying my room//Getting dressed up for the BGF Dinner//Finally sorting through America stuff//Crafting at nanas//Sleepover at Mums//Circuit training//Hiding away in my room//Model show with Pops//Making lists//Playing with Max//Pilates with Mum//Walking in the Sun
I cant believe I've been back from America for a month already!? Its crazy! I feel like I've done loads and nothing at all, still not luck on the job hunt but I'm seriously thinking about my future and what I want to do. Its been really getting me down that I could be stuck in a crappy customer service job that I hate. I'm not saying that those jobs are crap, I just want more than that. I've been exploring my options and researching into all the paths I'm drawn to and I'm really excited about where I could end up. I don't want to go into too much detail in case It doesn't happen but I will know soon enough either way. Its a bit scary this growing up business. I don't feel old enough to have a 'career' job and have to be responsible, but I'm looking forward to it all the same. I'm tired of sitting around and plodding through life, I need to be doing something!
All though today I'm quite content to still be in bed at 1:30. I'm not feeling too good, and I don't mean to be gross but I am astonished at how much gook is coming out my nose?! I'm not even mad, I'm impressed! So yeah, stuck in bed with a sore throat and gooky nose, hopefully tomorrow ill be feeling a little better because I've got a lot to do!!