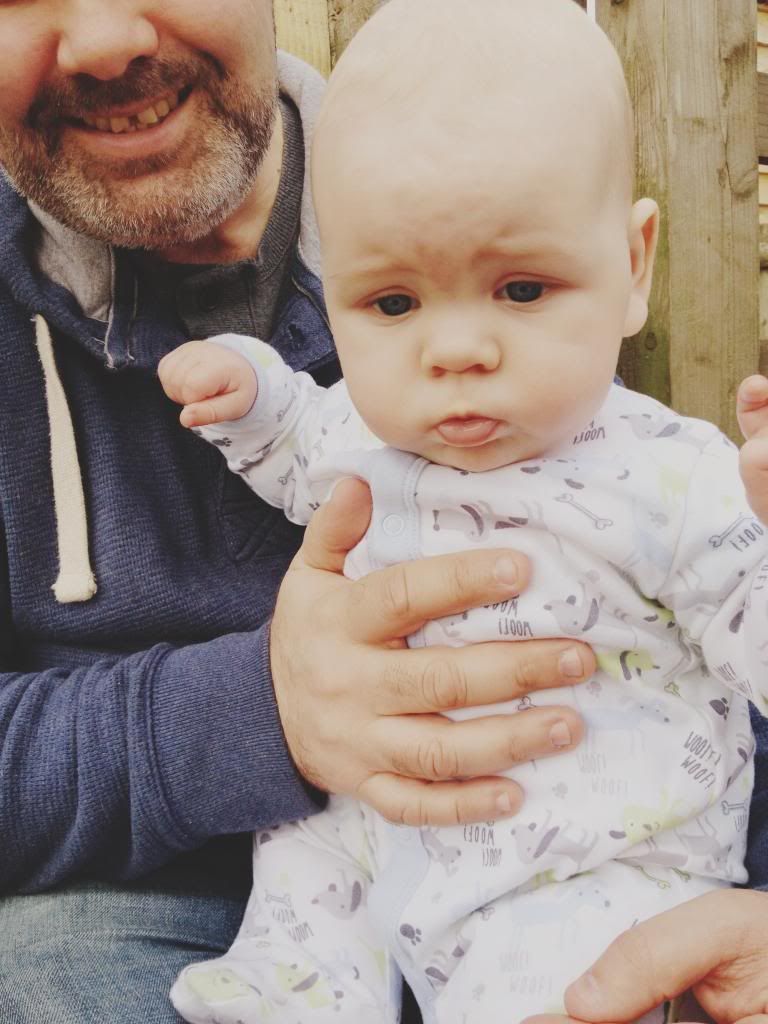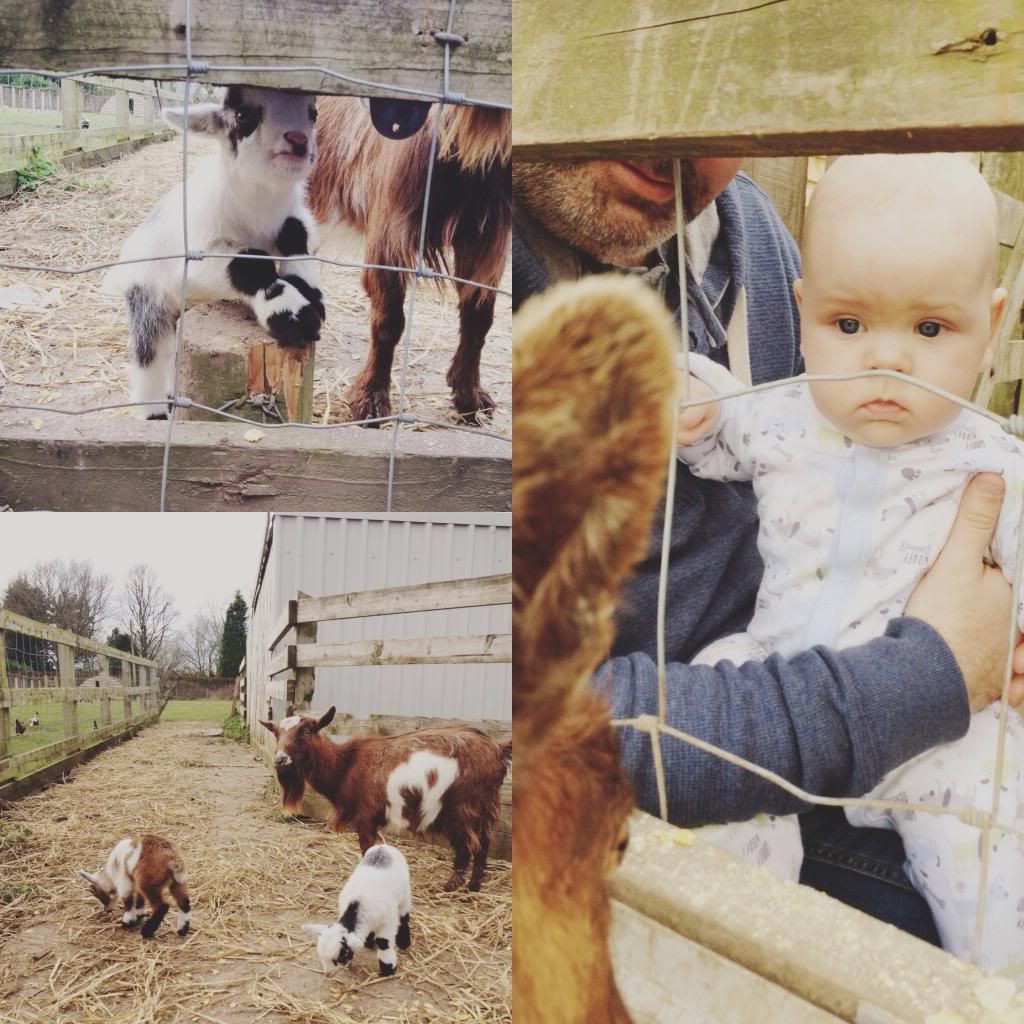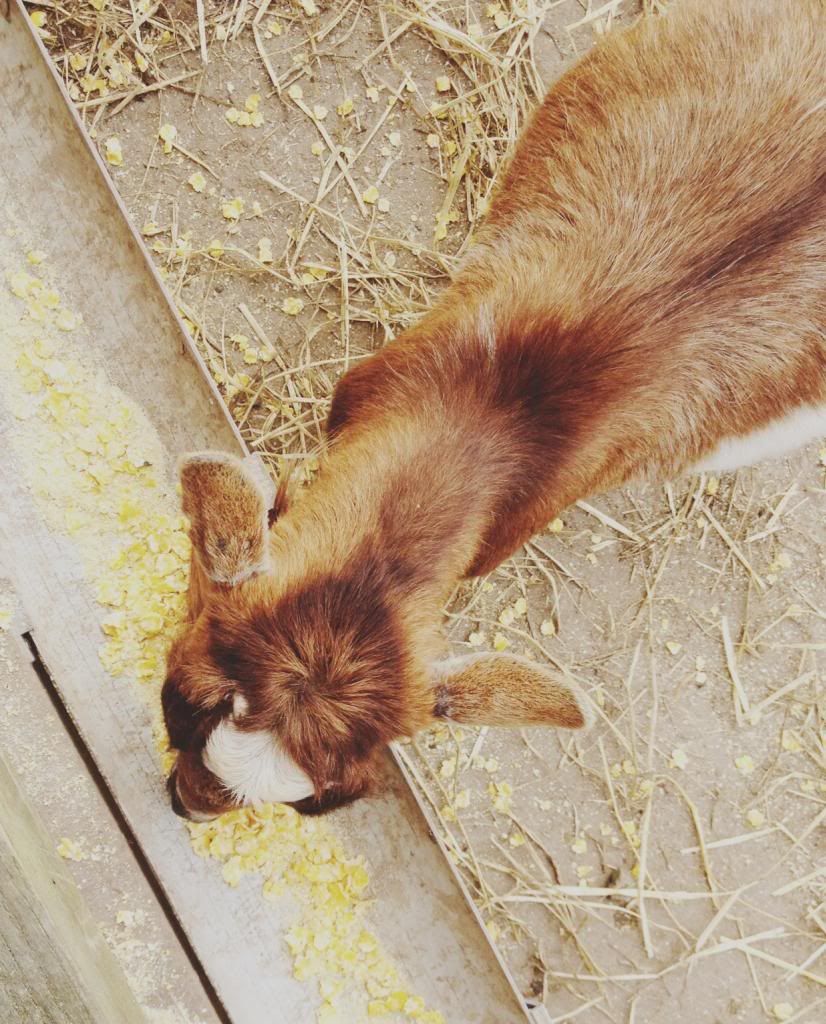 Today was one of the first properly nice days we've had this year, it was glorious. We went to this little place just outside my town called
Cedar Farm
. My Jenny used to take me there almost every week to see the animals and get an ice lolly. Its one of my all time favourite places to go, I just love it! Its changed so much over the year, and this time the whole animal section has changed. There's no more pigs, which makes me sad because they used to be my favourite. There was always this huge massive pig and then about 8 little piglets playing in the mud. Although there were baby goats this time so I forgave them. Max has never seen a goat before and he didn't really know what to make of them. We really hope he like animals, but for now he looks at us with eyes that say 'come on guys, I'm 5 months old, what am I supposed to do with a goat?' I'm not a huge fan of goats, they are so cute when they're small and playing with other baby goats, but the big ones not so much. It may have something to do with getting butted up the bum by one when I was a kid.
There was also a
Vintage Craft Fair
which was
awesome
! I love craft and vintage fairs and it was only £1 to get in, bargain! I'm gutted though because I didn't know it was going to be on so I didn't have any money on me so I couldn't buy anything, and also everything I wanted was house furniture so I couldn't get it anyway. I'll be so so happy when I wont have to say that again! I did find this amazing dress and a beach wear set that I fell in love with and am really upset that I couldn't get it. I'm hoping that they'll be there at the next one and I can call it fate and that will be my excuse to buy them! I've actually inquired in to hiring a table at a future fair so me and my best friend can sell things, I would sell crafts and she would sell vintage, so we're really excited about that. I'll let you all know so if your in that area at all you can come down and say hi! I'm actually doing a craft fair at the
Mad Hatters Tea Pot
on the 23rd March if anyone's around and about, would be great to meet you.
This week is crazy busy with crafting, job seeking and catching up with friends, but mainly crafting. I've hardly been able to craft anything for aforementioned craft fair, so this week I'm really knuckling down and getting stuff done. I think I've got in my head all that I want to make so I should be able to just crack on and do it. I always leave things till last minute, which both motivates and annoys me. Also I'm ordering my new camera tonight which is really exciting! I've decided on the Nikon D7100, I cant wait to have a camera again, I feel like my arm is missing when I don't have it on me, especially now its getting to summer and Max is getting so big!