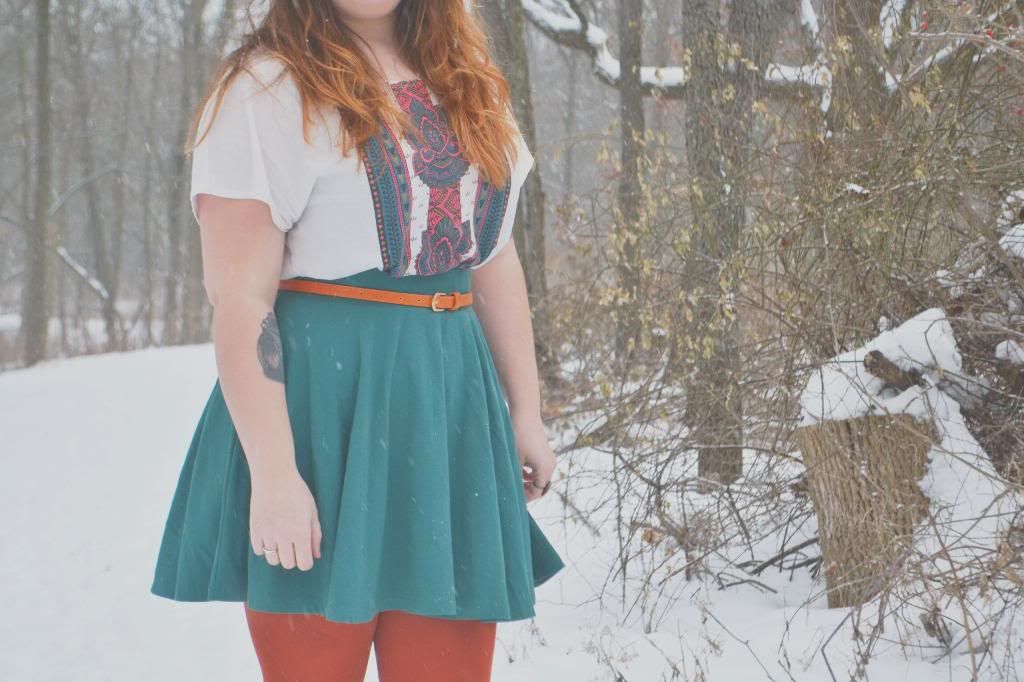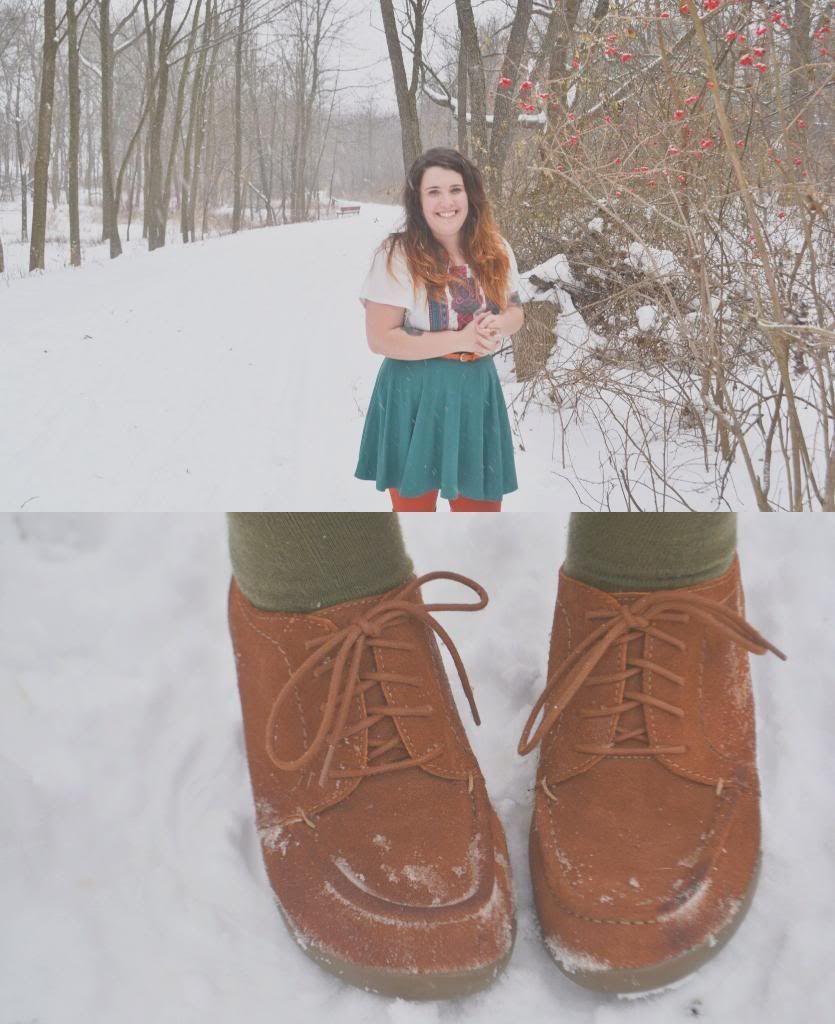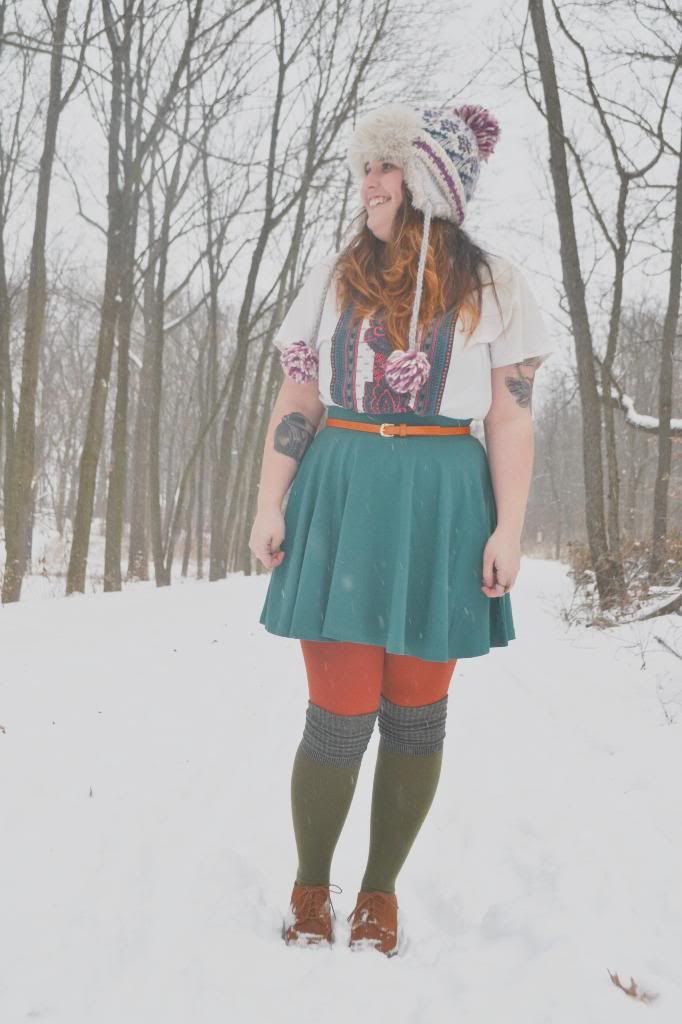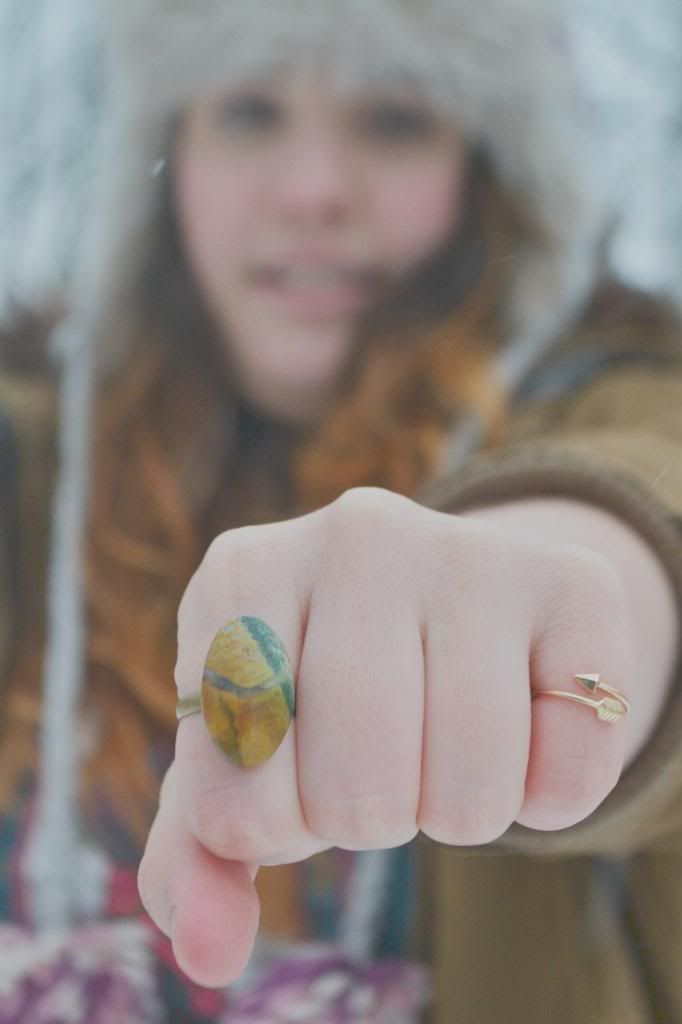 Today was my last Saturday in St. Charles which makes me terribly sad. Iv had such a great time here and it's snowed practically the whole time which made me really happy! Louise is a part time photographer so today we decided to make use of each other while it was snowing. I got some great pictures and she got to practise some shots that she'd been wanting to try out. It was a win win situation really. I totally wore the wrong shoes to go prancing around in the snow but they were too cute not to wear. This was the first time that iv got 'properly' dressed since being on my trip, living out of a suitcase really sucks sometimes. Luckily iv managed to buy some really nice clothes that I love over here, so I'm wearing more things that make me feel good. I think this is my new favourite outfit, it just feels great to wear, even in the snow.
The snow was actually unexpected, we knew it was going to be a light sprinkling but it turned out to be really heavy fall, which made for great photos but really cold Holly! After throwing the snow my little fingers went so numb, but it was worth it. I love my
Roots and Feathers
ring! Iv been wanting stuff from Laura's shop for so long and on this trip I finally did it. I got this ring and a Moon Dreamcatcher Necklace which I have yet to photograph, I love them both! You should definitely check out her shop, she has some awesome stuff and she's the nicest girl.
Tomorrow I'll be packing to head to New York on Monday, my next stop on this trip. I hate packing but I'll be seeing T again soon so that should give me motivation! I can't wait to see him again! Were goig to have such a great time NYC, and hopefully meet up with Steven and Kryss, which I am reeeeealy looking forward too! This trip is going too fast, I can't believe I've only got a month left...it's madness!
,