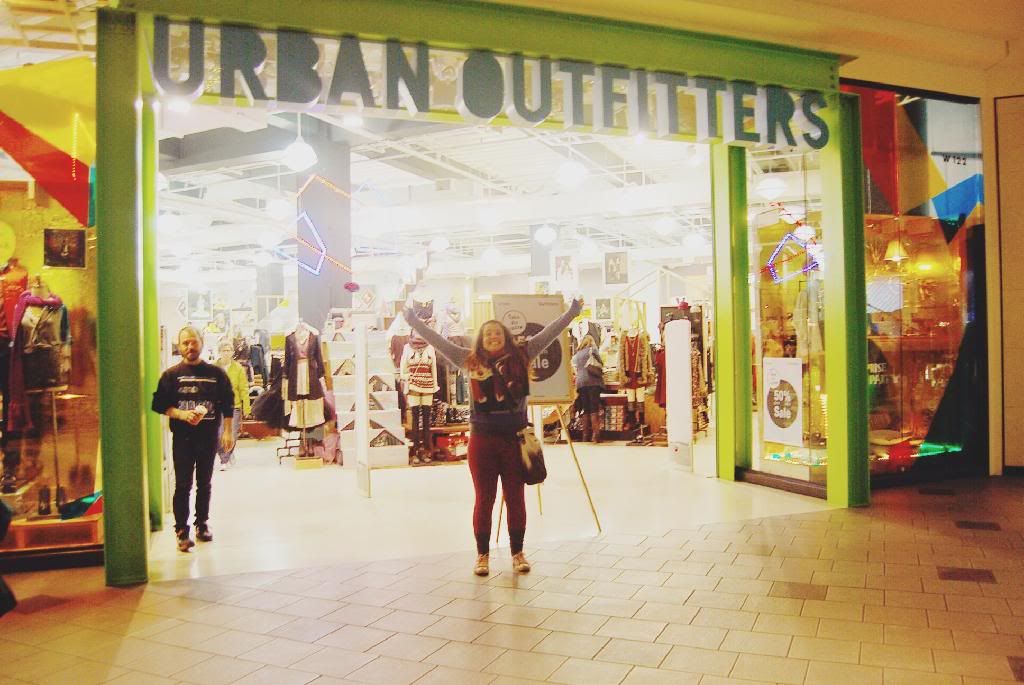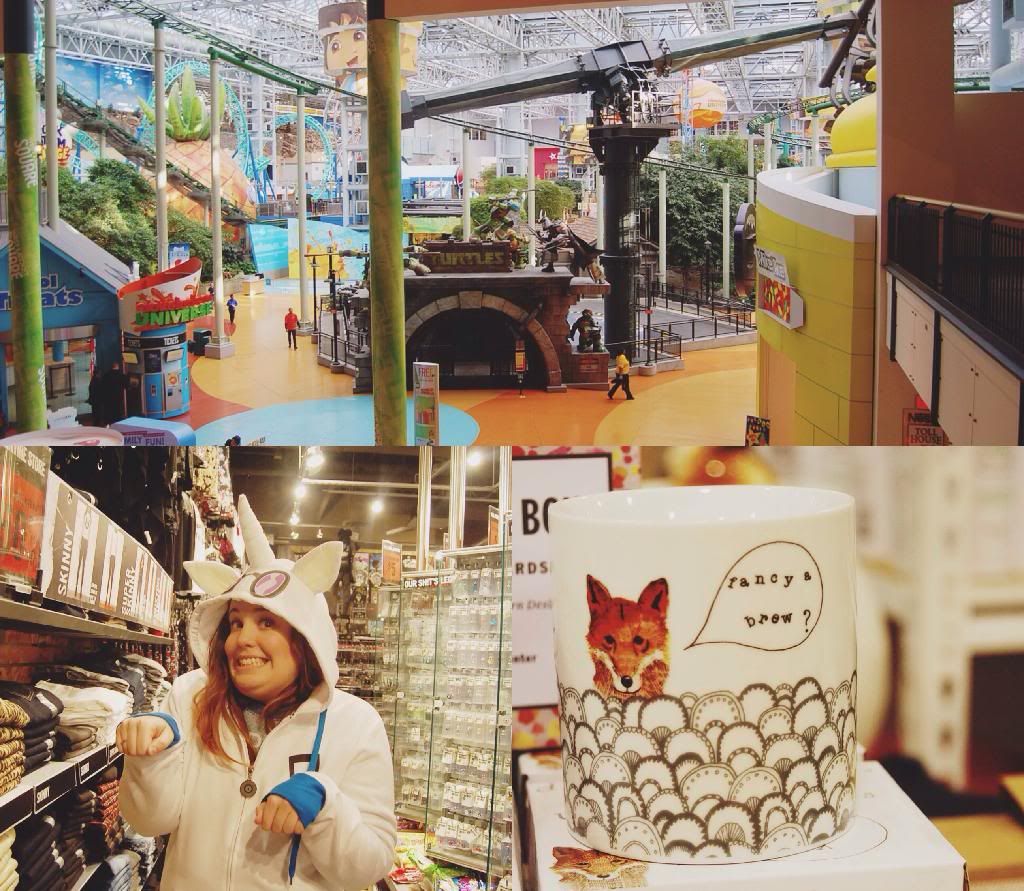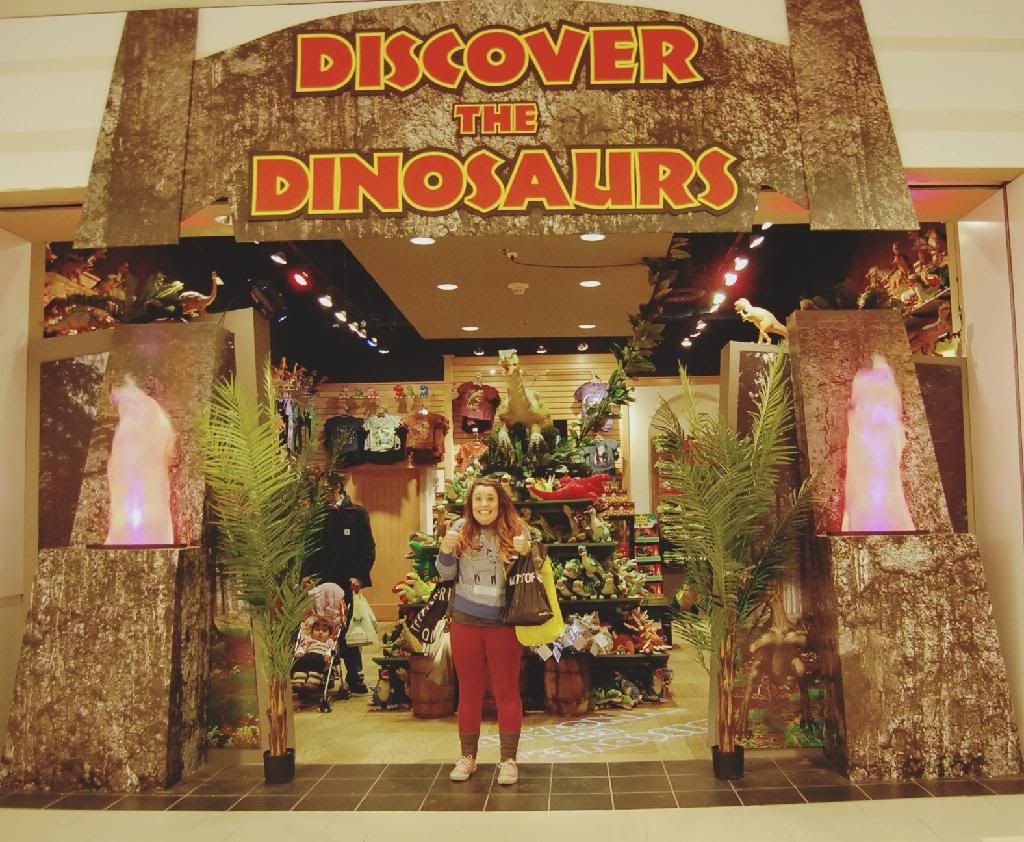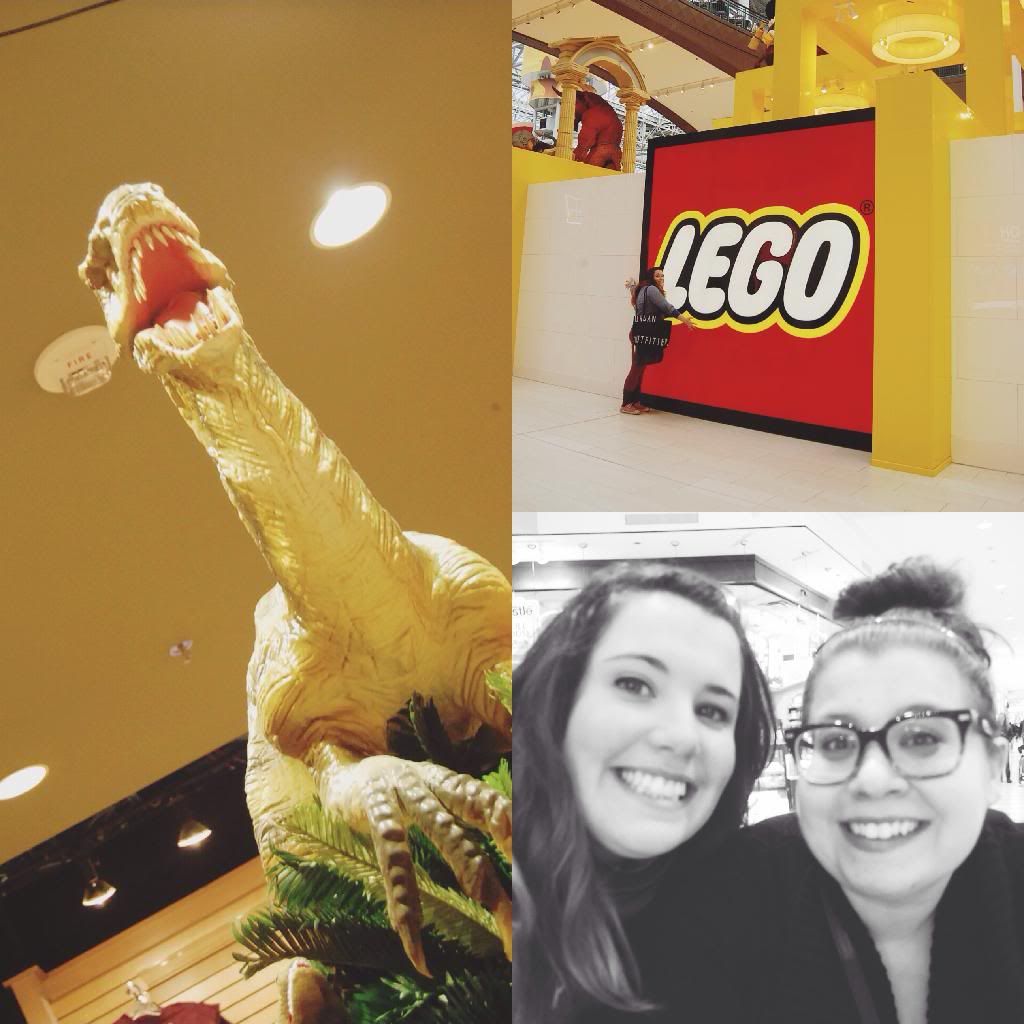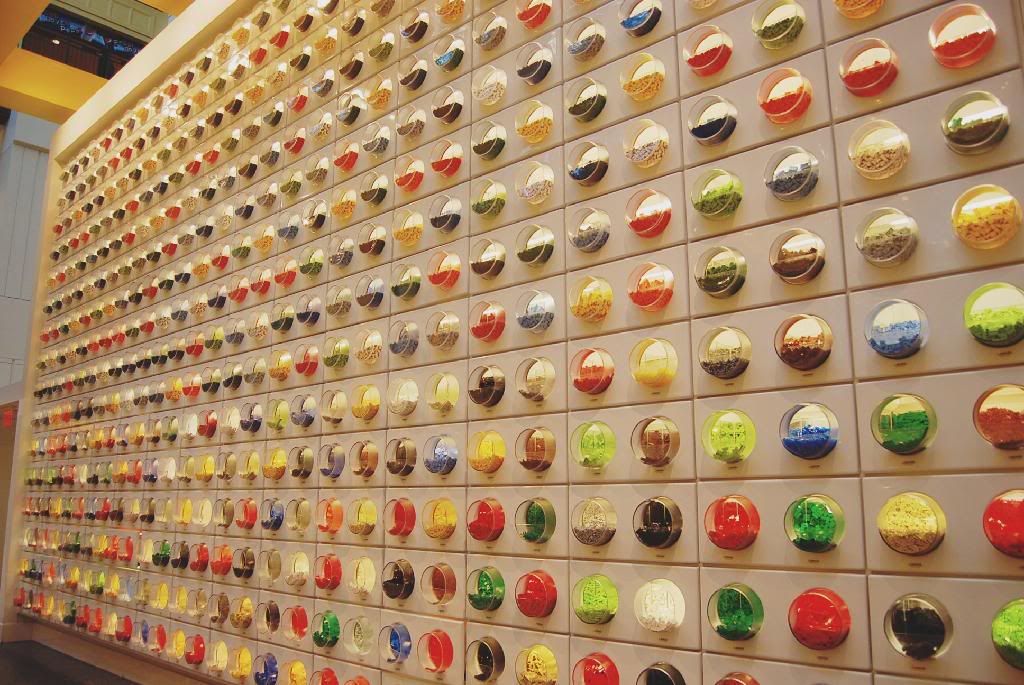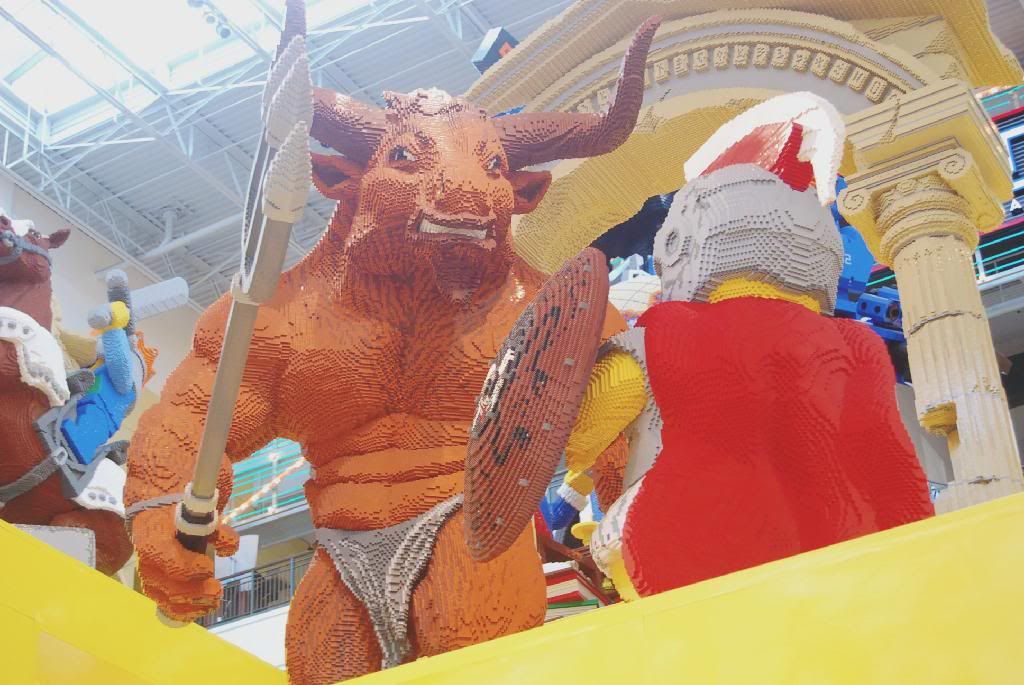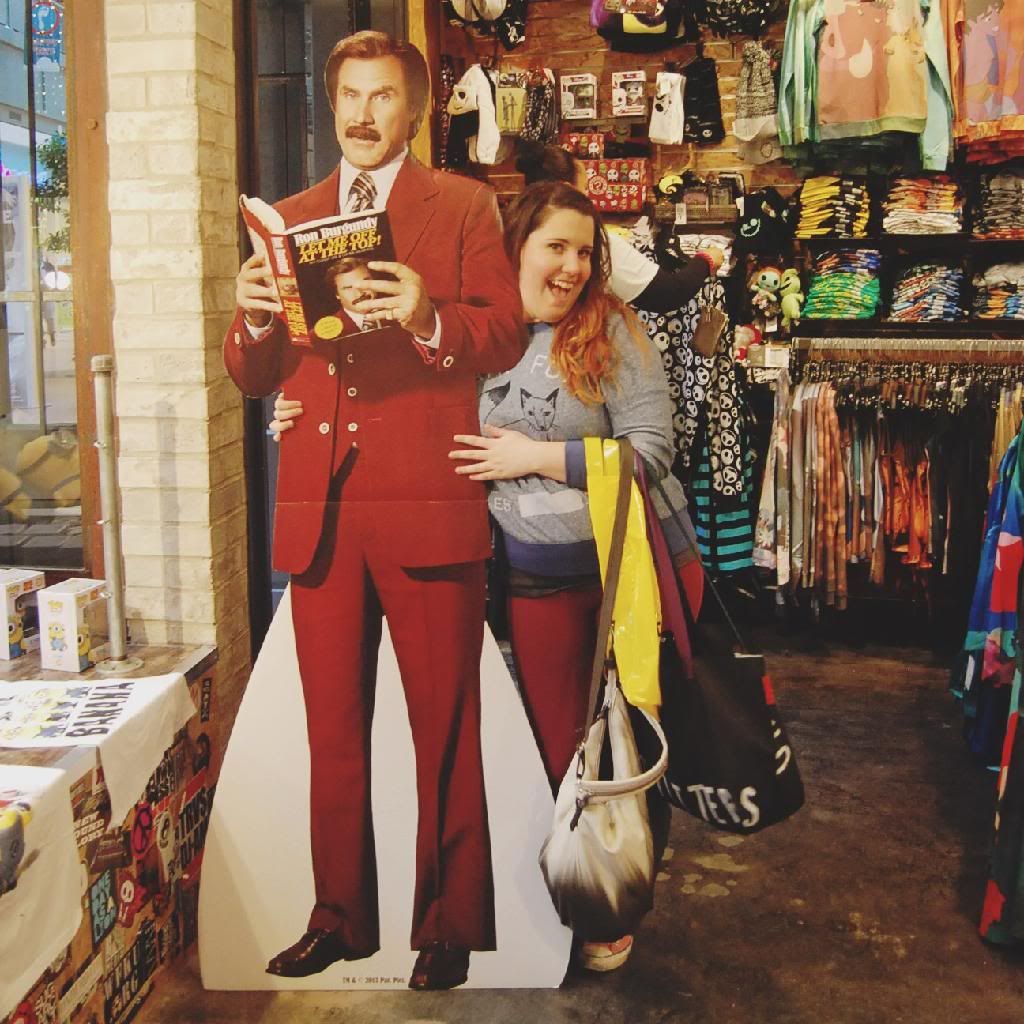 While I was in Minneapolis Lori, Cambria and I took a little trip to the Mall of America for some girly shopping, it was magical! I love shopping, I'm not gonna lie, so I was pretty excited. Mall of America is huge, like huuge! I don't think iv ever seen so many shops under one roof haha! There was a theme park IN the middle of the Mall...why? Who does that? We had such a great day looking at all the nice things, it was good because we all have sort of the same taste in clothes and things so it was fun to pick out things for each other.
I have an obsession with Urban Outfitters. It's unhealthy but I can't stop, and I was really excited to go to one in America. I always go on the US website and pine over all the lovely things they have which cost a bomb to have shipped to the UK, so I kinda went a little crazy. I can't wait to go to the huge one in New York and I had to keep telling myself to save some stuff for then haha! But I did get a really awesome jacket for way way cheap. I can't wait to get home and do some outfit posts with the stuff that iv bought, I'm a little bummed that I can't really do any here because I have the worst tri-pod in he world and can't use it for taking good pictures, but oh well!
There was also the biggest Lego shop iv ever seen and it was awesome. I might have squeed a little bit at the massive wall of Lego pods and the giant Sabertooth Tiger. Me and Lori were also hunting for the Dinosaur shop that had just opened, we were super super excited and it looked like the entrance to Jurrasic Park. How awesome is at!? The inside was a little disappointing because it was tiny and very pricey. Also, Hot Topic happened and it was the greatest shopping experience in my life, everything fandom that I love under one roof, I was in geek heaven. It was also buy one get on half price on everything, but it would of been a hassle to get things home so I had to only get a few things. I can't wait to show you all though, it's pretty awesome.
We had a such a great day and I loved spending time with my girls, I'm so lucky that iv made some of the best friends in the world in such a short space of time. I can't wait to go back in January and see them both again and have more fun times together! At the moment I'm in Chicago and it is beautiful, iv spent the first two days here watching Netfix, baking Ninja Bread cookies and catching up on bloggin, so tomorrow I'm going to venture out and explore St Charles a bit.