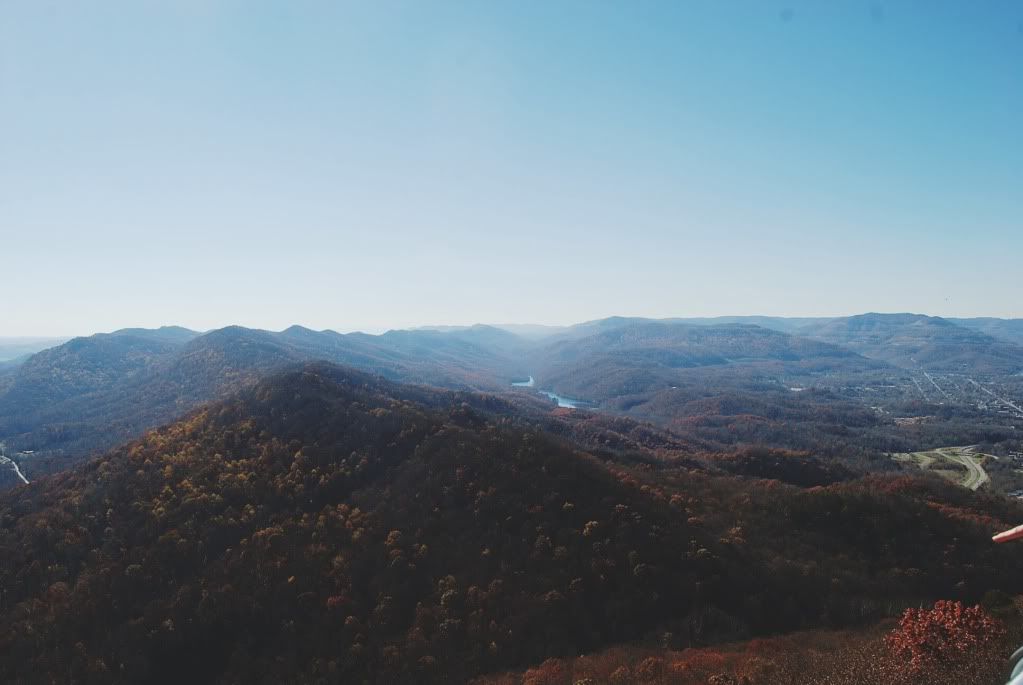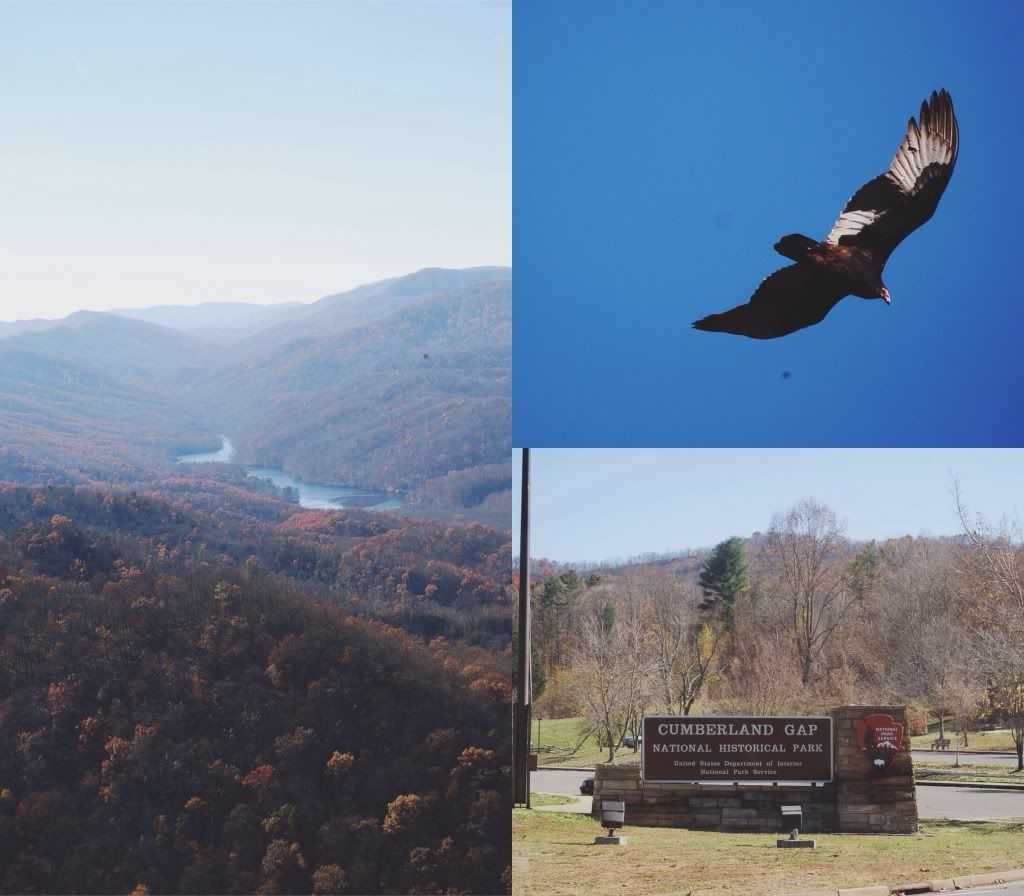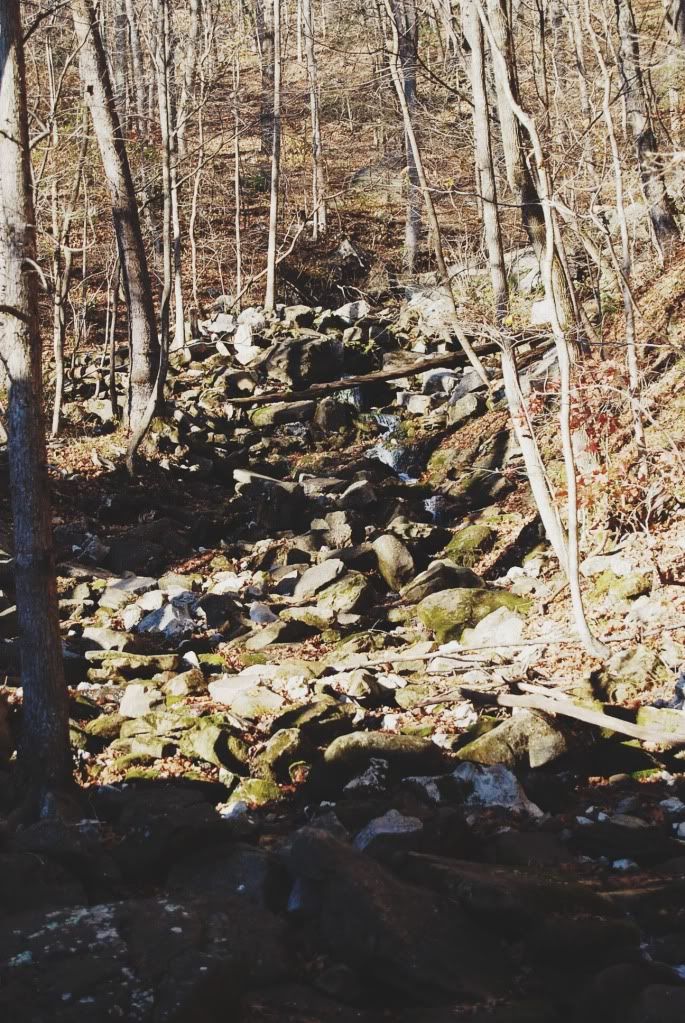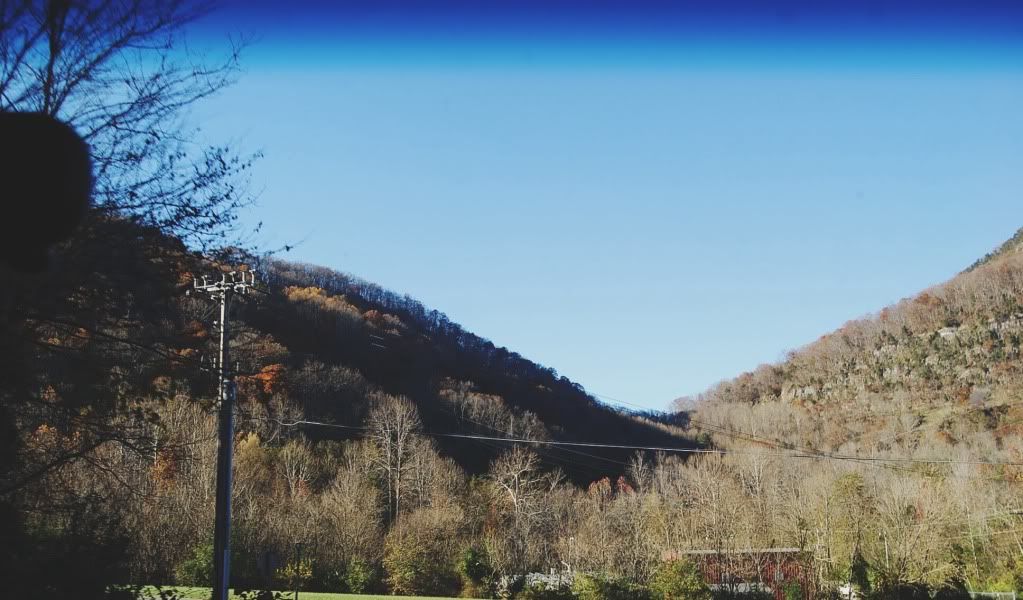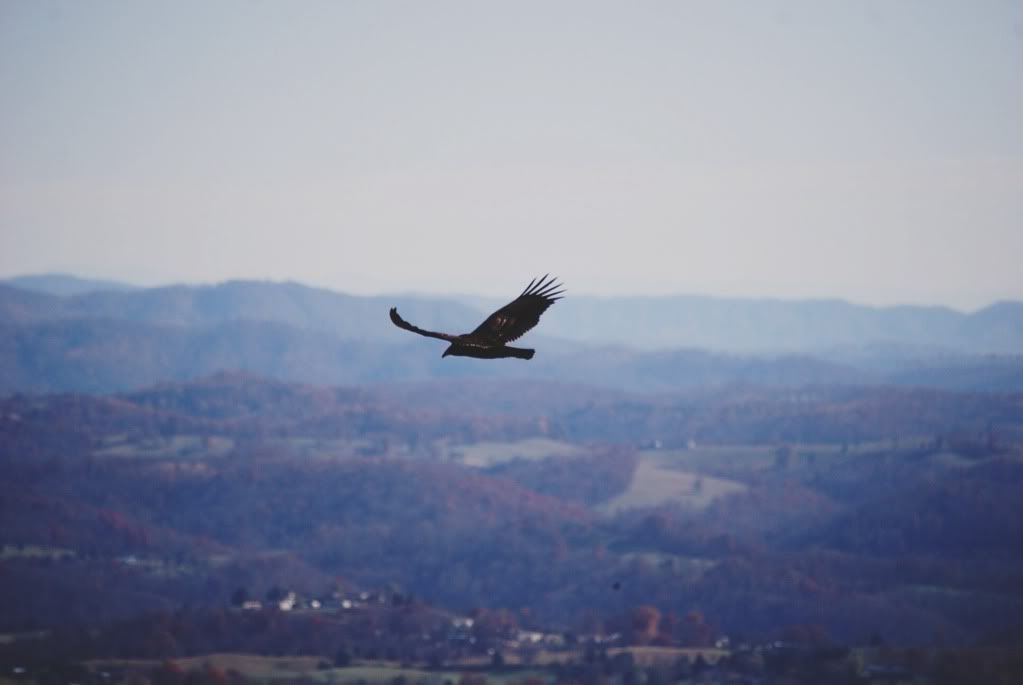 This is way late, but another thing we did the week I got to Corbin was go to Cumberland Gap. Now I don't really know a lot about the history of Kentucky, so I'll try and remember the stories and things iv picked up. Cumberland Gap is a natural passage through the mountains which was used as a passage from Virginia(?) to colonise Kentucky way back when. And in the Civil war it was used as a defensive position by the soldiers, the original mounds were all still there which they used to hide behind. They actually stripped the mountain of trees, so non of the trees are very old at all. It's so fascinating to read all about the battles that happened all around these parts, and it's also like having my own personal guide because the family I'm staying with are heavily involved in reenactments and things to do with the Civil War. I love driving round and having all the historic spots pointe out and hearing all the stories of soldiers and stuff.
Cumberland Gap was amazing. You can drive right to the top of the mountain and stand out on the pinnacle overlooking the Gap and the surrounding towns. It was breath taking. You could see for miles and miles, through the mountain range and down the River. There were also about 10 vultures nesting in the mountain, iv never seen a wild vulture before so I spent a while looking at them and trying to take some cool photos. Marsee's aunt actually lives right at the start of the gap, so we went to her house and Marsee took me to where she used to play when she was little. There was a little stone Iron Forge which we could go in (it used to produce 3 tons of iron a day!!) and then we went and stood out on the creek behind the house. It was a little dried up as there's been no rain, but it was so beautiful and I was a little jealous that she got to grow up around such a cool place.
I think Cumberland Gap has been my favourite so far just for the fact that I got to stand in two states at the same time. We also took the long way round so on that day I got to go to Kentucky, Virginia and Tennessee! Even if it was just for a few minutes in each it still counts!