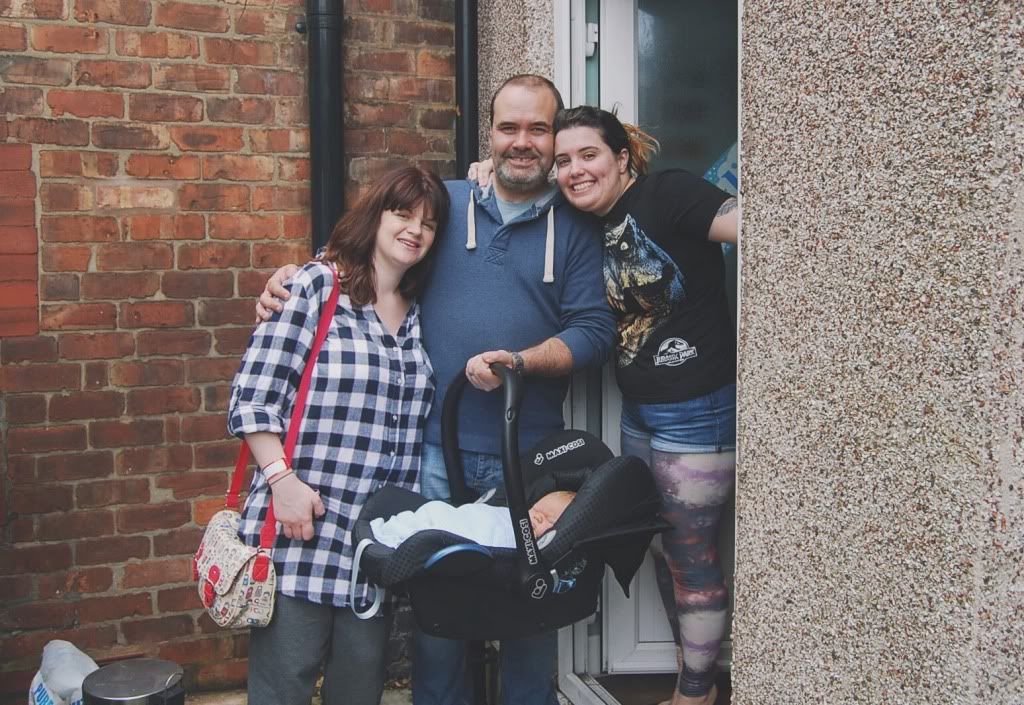 Wow. What a first week. I can't believe that Baby Max has been here a whole week. It's just mind blowing! We waited 9 months for him to arrive and got everything ready for him, and now he's here. I hardly know what to do! He came home on the 4th Oct, 4 days after he was born. We were so excited to get him home and show him his room. He has settled in so well into our family life, it's like he's always been here. Sarah was pleased to be home too, and to finally try to sort out some sort of routine with him. He's such a good baby, we've done really well to get a really relaxed, chilled out little dude. I love him so much. He's such a sweetie, and has so much personality already, he's going to grow into a cool little guy.
This week has been full of 'firsts'. First bath, first poop, first nappy change, first outing, first sleep in the new bed, the list goes on. It's been really exciting to get to be around when these 'firsts' happen. I'm really conscious that when I go to America for 3 months in a few weeks, I'm going to miss so much that happens, so I'm just soaking up as much of him as I can. Which means lots of cuddles on the couch and walks in the nice Autumn air. I love pushing him in his buggy, so many people I know have given we weird looks as if to say 'whaaat?! He can't be yours?!' It's quite funny.
*The first trip to Starbucks to see the girls. They absolutely adored him, I can tell he's going to have a lot of admirers when he's older. He was so good, he just sat and stared at everyone, I think we're going to have to buy him a little Starbucks mug to match ours, seen as he's part of the Starbucks family now.*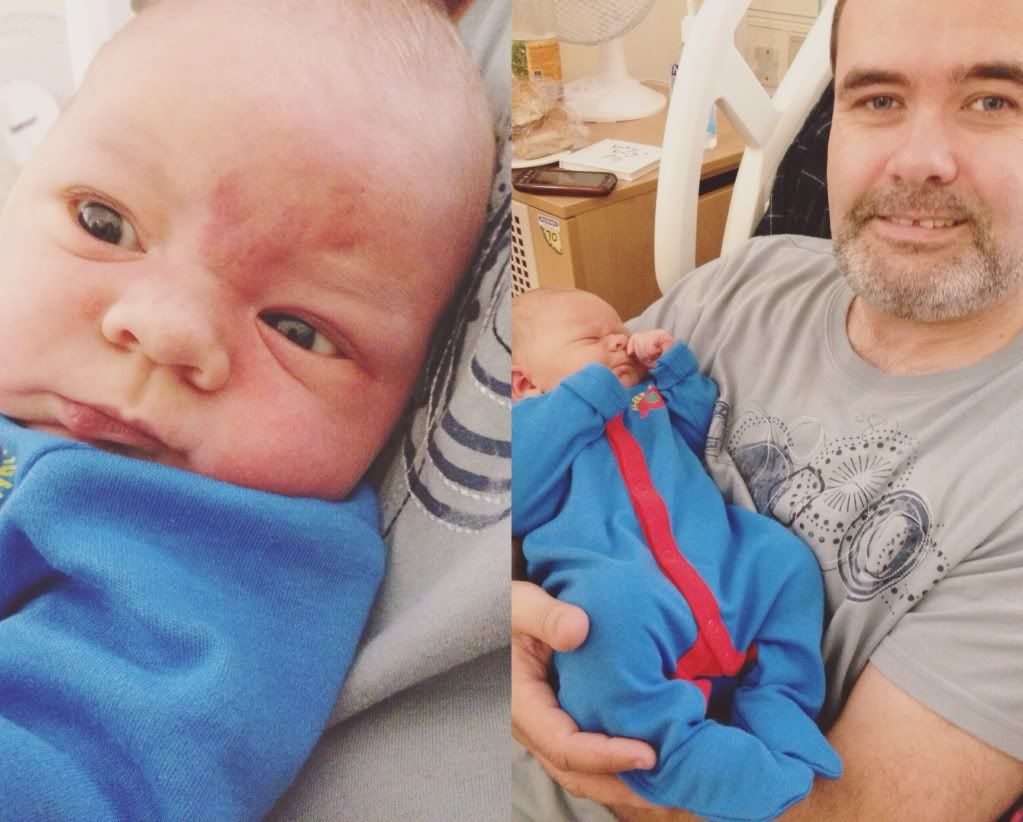 *Second day in hospital. He was so much smaller than I thought! In the pictures that I got sent he looked huge, but when I got to the hospital he was so tiny!*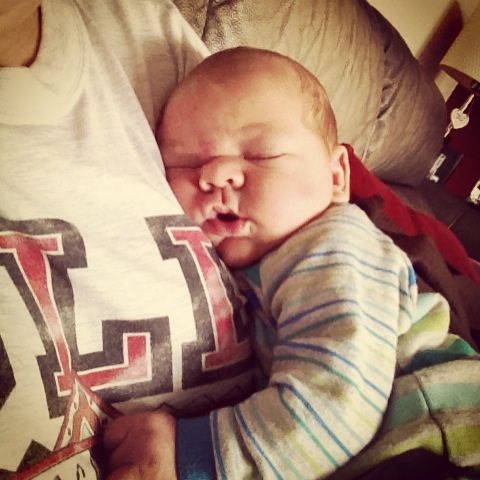 *This is his sleeping face. Isn't it just adorable! His little mouth looks so squishy and his little chubby cheeks, I could just eat him up! He has the cutest little breaths when he sleeps...JUST SO CUTE!!*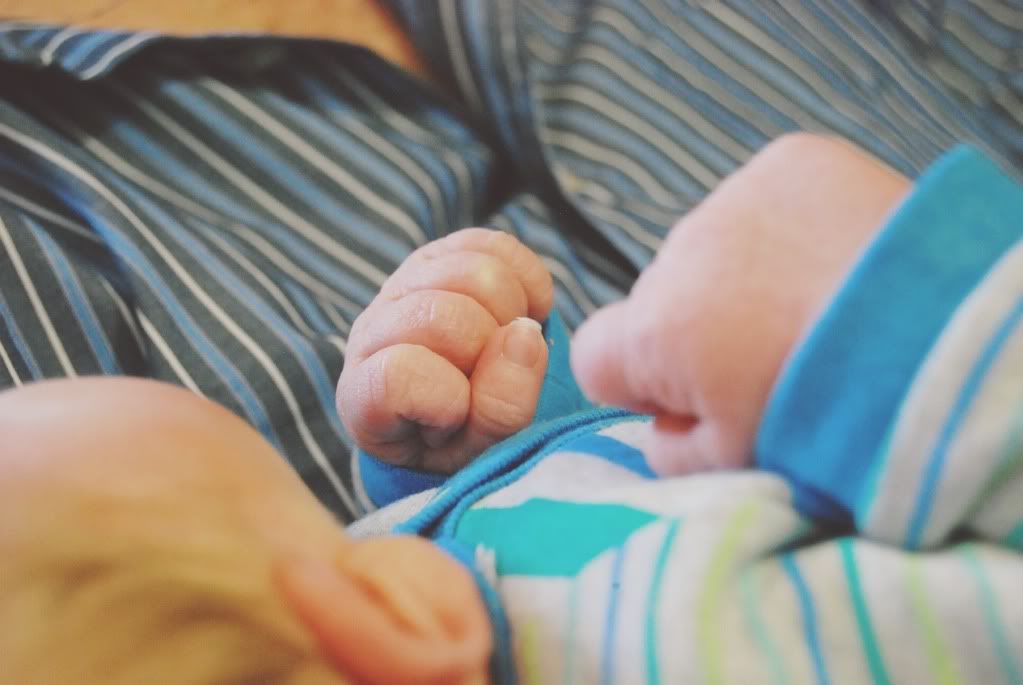 *When I went to the hospital to see him, I couldn't get over how tiny his hands were! And so wrinky, he's since grown into his ski and his little hands are grasping to hold on to anything. Iv started to wear my hair up becuase he's grabbing my hair already!*
*First time in his new crib, he looks tiny in it and he obviously didn't like it all that much! He much prefers his Moses basket, at least for now*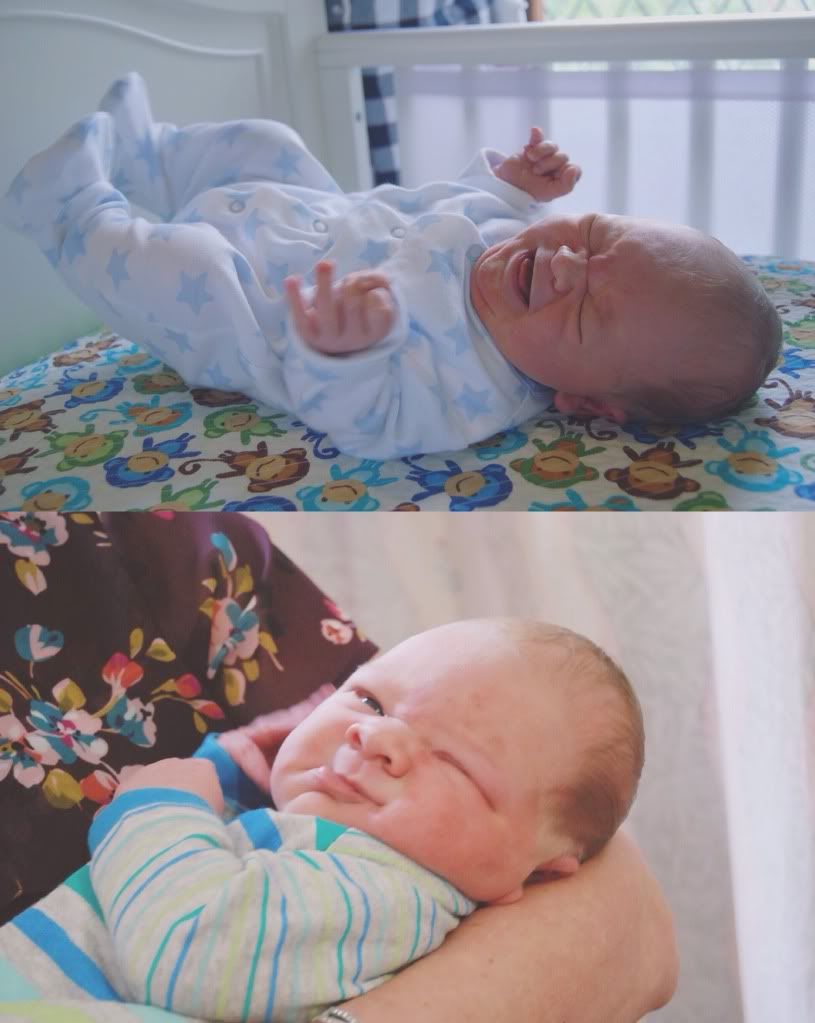 *He pulls some of the funniest faces! I wouldn't expect any less from my little brother, I'm going to have to teach him some of my funny face secrets*
*Poor little guy didn't like his first bath. It was quite funny though. He screamed at the top of his little lungs.*
*my favourite. Cuddle time*
I can't wait to see him grow and change in the weeks and months to come, he's such a dude already, can only imagine he'll just get better and better. So this is week one with little Max, roll on week two!!