Hello! And welcome to the Second edition in my
Qwertee
t-shirt inspired outfit posts! I hope you've all fallen in love with
Qwertee
, I think you should, their awesome! If you want you can see my
first post
in this series, which I explain a little about Qwertee too. This was the second tee I bought. I love it because I
love
that colour blue and its STARGATE!!! I have never ever
ever
found a Stargate tee that It cool and trendy, they're usually a bit naff and almost
too
geeky (if that's even possible!?). This was definitely an instant buy, no hesitation, just straight in the basket. I wore this outfit to go visit mums, it wasn't really planned as in I have no makeup or anything, but I sort of matched my space leggings to the space theme. I think that was all I could muster as far as effort goes.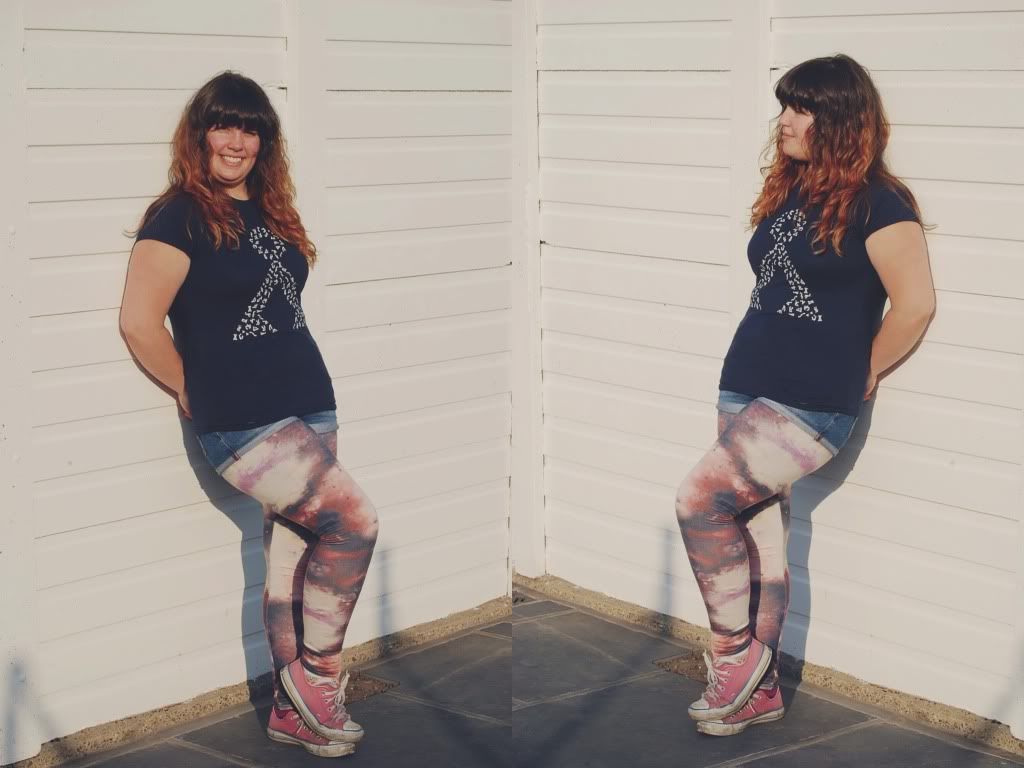 I love my space/nebula/galaxy leggings! They are so comfy and soft, and I love the colours. There not in-your-face spacey, my dad says it looks like I'm one big bruise haha! Worn with my all time favourite shorts and trusty converse. They are so grubby now and have 4 years worth of paint on them but I still love them and will wear them till they fall off my feet. You will have to excuse the squinting, it was so sunny that evening and it was really low in the sky. We've had some really mixed weather recently, a good sign that Autumn is finally on it way. Woohoo! My all time favourite season. I can't wait to do all the fun autumn stuff!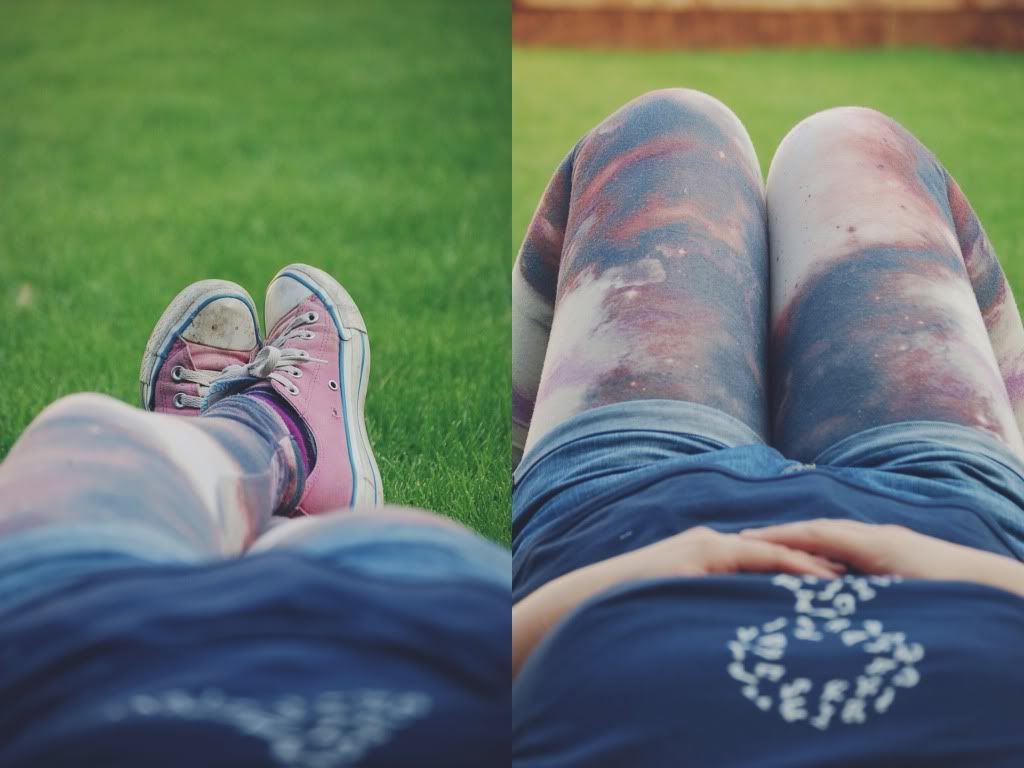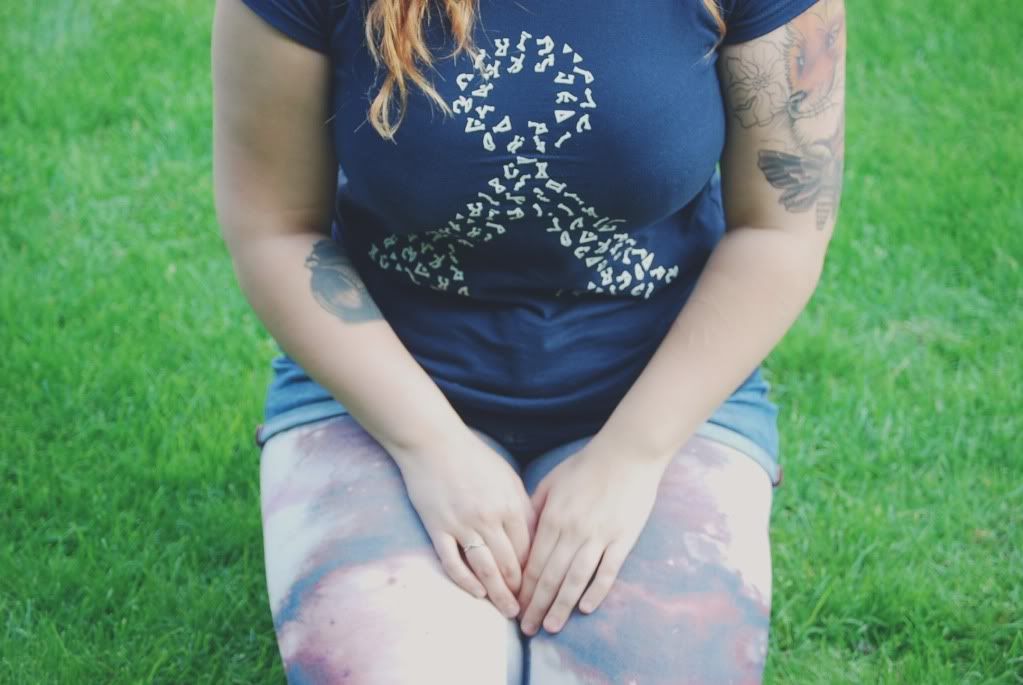 I can't believe how long my hair has got!! It's unreal! Iv been waiting so long to have it long, but now I want it all chopped off!! I'm in desperate need of a hair cut, or at least a trim, and I'm really worried ill do some thing rash when I finally get round to going the hairdressers. What do you recon? Leave it long, or chop it off? I would like it a little longer....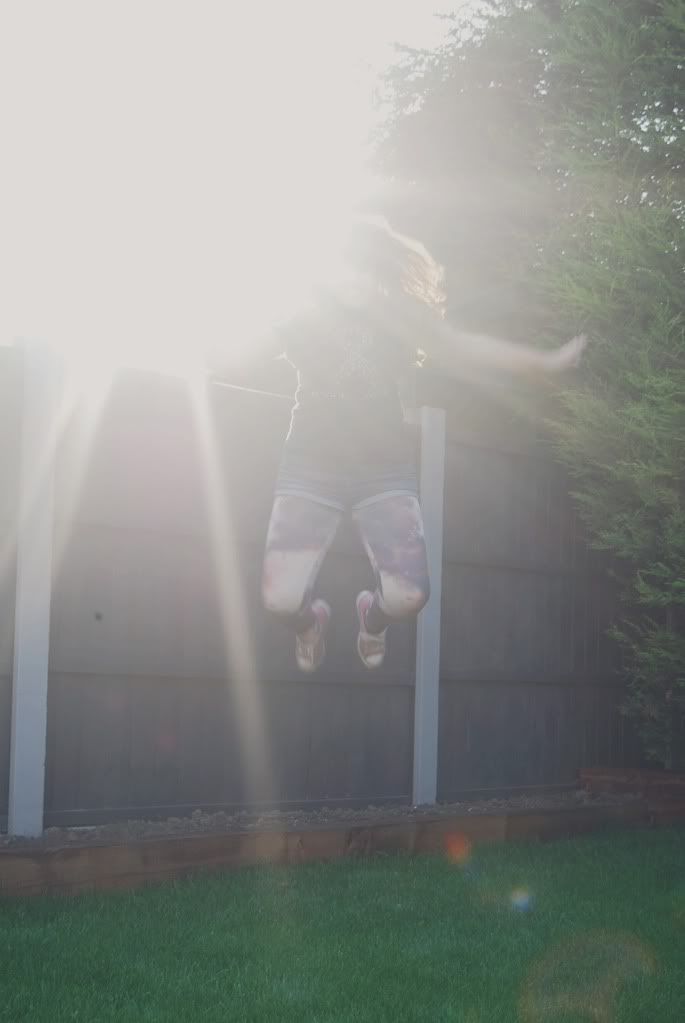 (This post is not sponsored by Qwerty and I am receiving no funds to do these posts. The words are totally my own opinion and I'm doing these posts just because I love the product and I think my readers would love them too.)