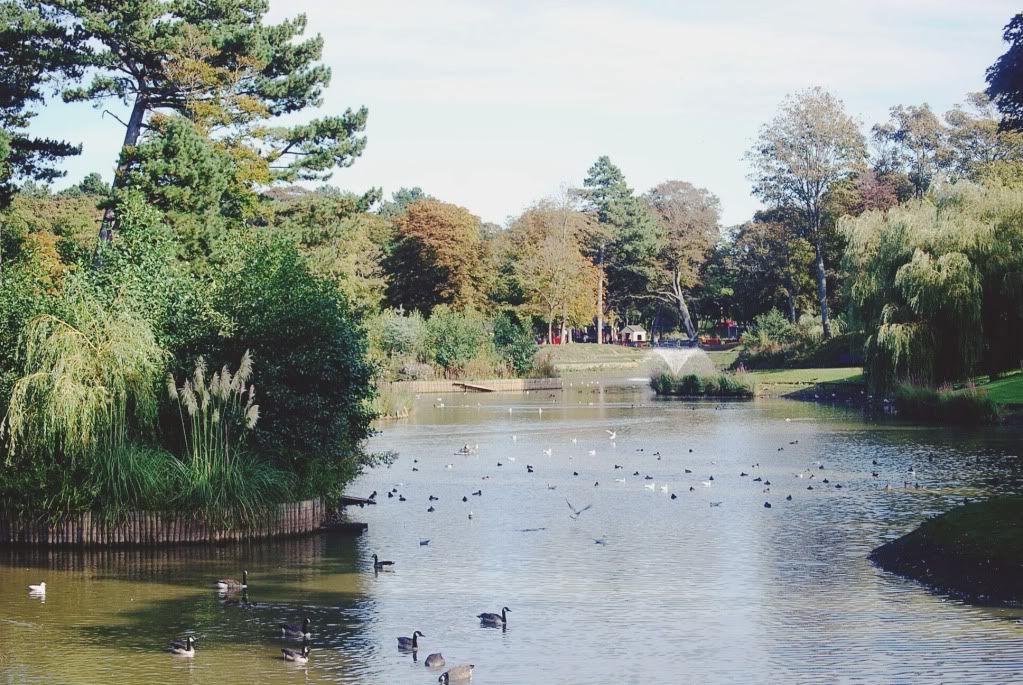 The other day was glorious sunshine and really hot, which is rather unusual for this time of year where I live. So Sarah and I went for a stroll around the park to make the most of it. It was really nice because the schools were in so there were hardly any kids and it was really peaceful. I love the park in Autumn, I love the changing trees and collecting conkers off the ground, but Summer seems to be holding on as long as it can because all the trees are still green!! I can tell it's going to happen soon though, I can feel it in my bones, hahaha. In the park are two gorgeous willow trees right on the edge of the lake. I imagine them to be an old married couple just sitting there watching the young people walk round there park, whispering to each other and making passing comments about the world. They really are lovely.
The ducks are really friendly in the park, they follow you round hoping that you have food to give them. I noticed this beautiful white mallard following us round more than the others. Iv always loved ducks that have unusual markings or who aren't quite right, the so much cuter and when I was younger, they would be the ones that got all of my bread. Until I thought, everyone must do that so they're probably really fat and happy! I would of loved to have found a few feathers from this pretty girl because they would of been an awesome item to add to my collection.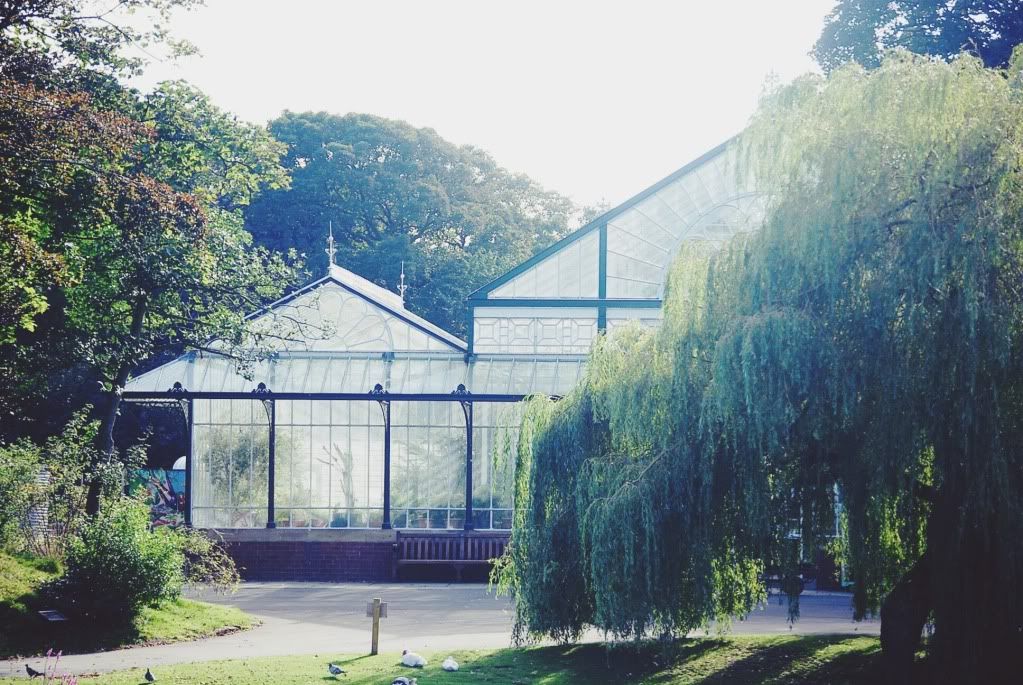 There are so many cool little paths in the park. I love exploring and trying to find them all. I really want to do some photo shoots around the park in some of the pretty places iv found. I did one with Sarah while we were walking round which I will share soon, the last baby bump pictures before he arrives!! Which is a hugely scary thought!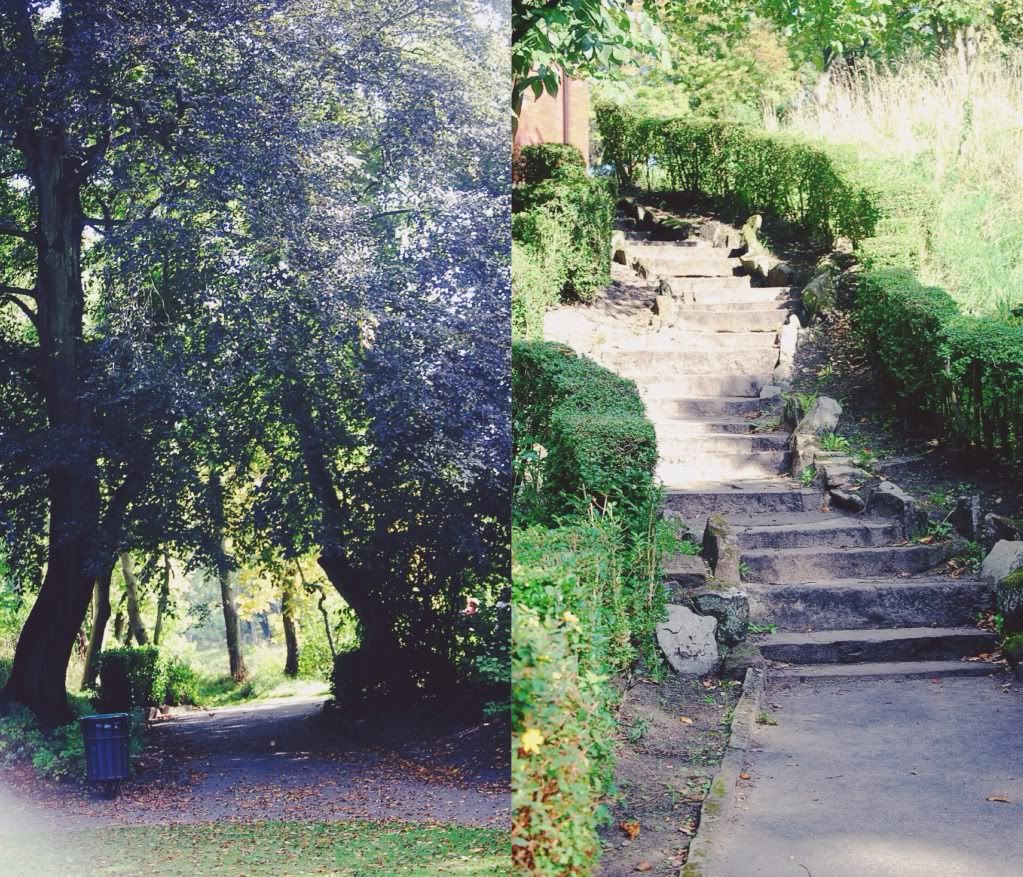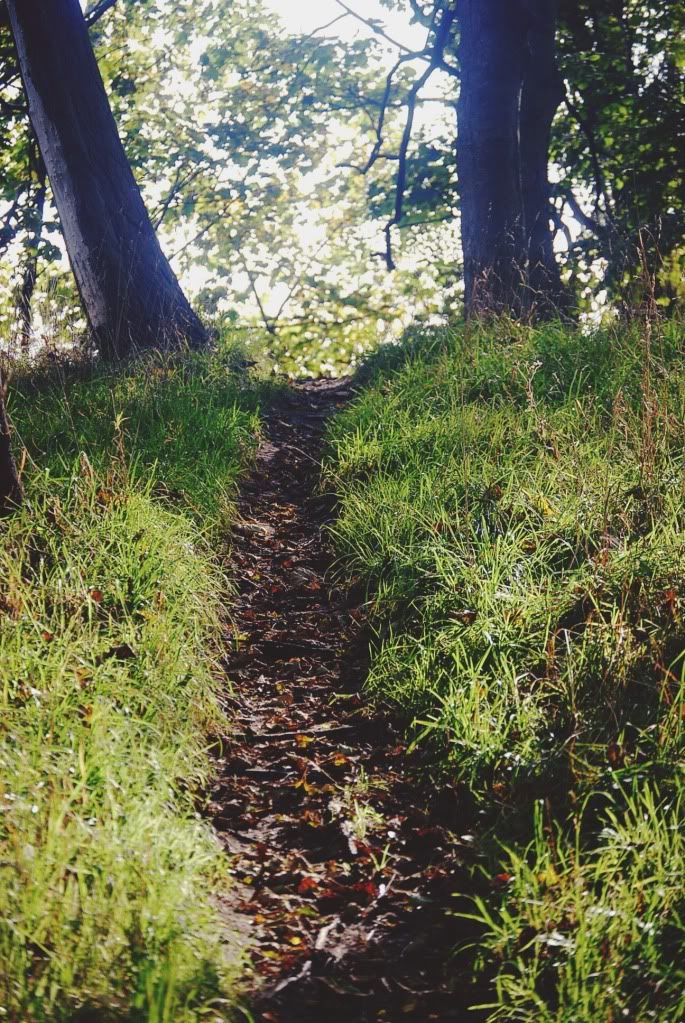 Do you have any favourite places to just wander on days off or go to places when you want a photo shoot?