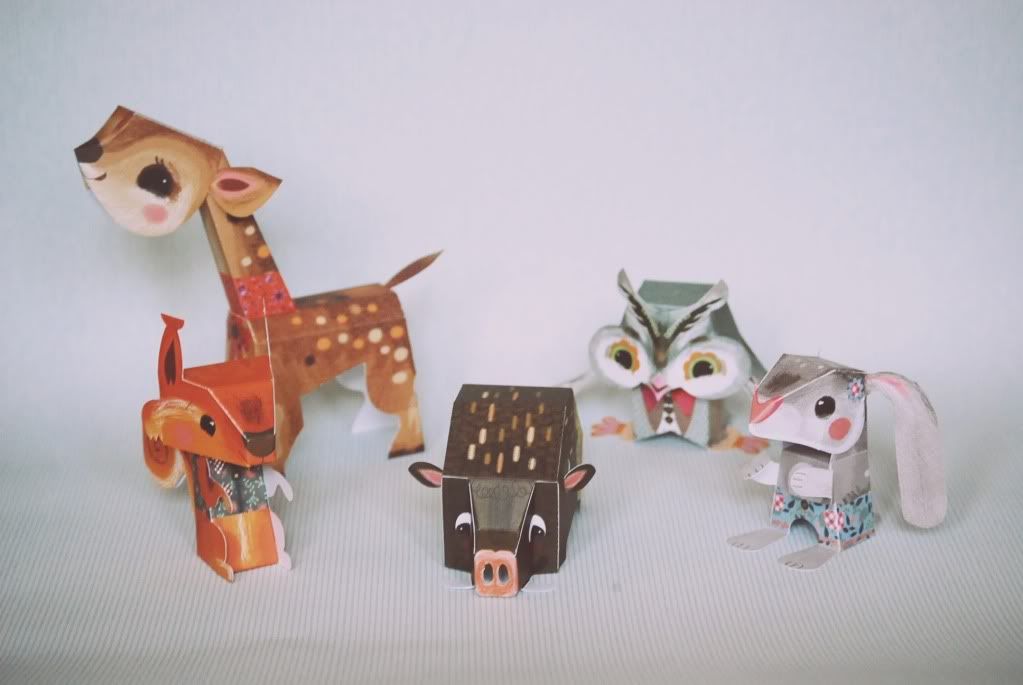 Today I am getting more added to my wilderness sleeve, Mr Fox is getting some much needed colour and then maybe Mr Crow will make an appearance. I'm so excited to get more done to this tattoo and I can't wait to see the finished piece in a year or so! I love that I can dedicate such a huge area of my life and my body to something that I love. So thats why i thought id share this wild critter themed post today...it sort of loosely ties in, yeh?
The other day I was shopping for presents for the baby's room because it's Sarah's baby shower next Sunday and I went to this really cute baby shop in our town called
Mini Moo's
. I love it in there because it sells all the normal brands of baby things but then it also sells more 'different' things as well, for example they stock this range of baby toys by a French company (I can't remember the name so ill update this post when I find out) which are so adorable it's unbelievable. The company make toys, wall decals, mobiles, plush toys, size charts, just anything like that. In Mini Moo's there was a big basket of paper crafts for kids, all different sets, and I just wanted them all! I bought a few 'boy' ones, like robots and pirates and things like that for the baby room, but there was also this adorable set of 3D forest critters and I just
had
to have them for myself! Well wouldn't you?! I just love the feel of them, the style and the colours are so cute and they were really easy to make. There currently sat on my book shelves but I can't wait till I get a really great idea on what to use them for! I think the owl is my favourite, his shy eyes and chubby cheeks are just too much...I'm only gutted there wasn't a fox among them!