The other week we threw a baby shower for Sarah at her best friends house. I helped to organise it and I had so much fun thinking of cool things to do and games to play. It was great to be able to celebrate the coming of baby Woo with friends and family, and Sarah had such a lovely time. We got all the house decorated really quickly in the morning, it was a bit of a rush and a faff but its not a real party unless your running a little late, no? We had so much cake it was unreal. But it all tasted delicious, so it all went pretty fast. I couldn't stop eating the doughnuts, they were so yummy!!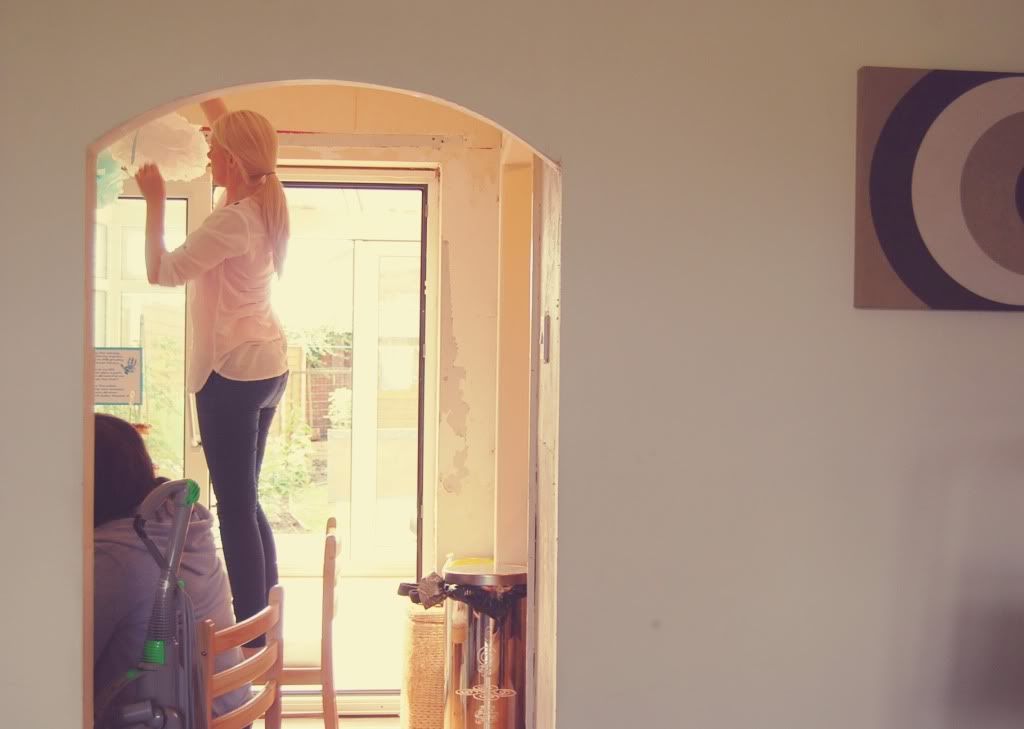 Obviously we had to have a Star Wars themed poster...well because he's a geek. Even before he's breathed his first breath, he is already destined to be the biggest nerd ever. I still can't wait to play Lightsabers with him and all that cool stuff!! The first time we watch Star Wars together will be pretty magical!
All Sarah's family turned up and we had a BBQ outside. The weather was glorious, we couldn't of asked for any better, which was lucky because it rained the day before, so we were wondering if we'd have to cancel or not, but there wasn't a cloud in the sky! I set up a DIY baby grow station. I'd seen the, on Pinterest and though they were such a cool idea, and it went down a treat. We hung them all on a washing line to dry (which made for good decoration as well) it was quite funny to see what everyone had made. Mine were obviously Sci-Fi related...every baby needs a Stargate baby grow!!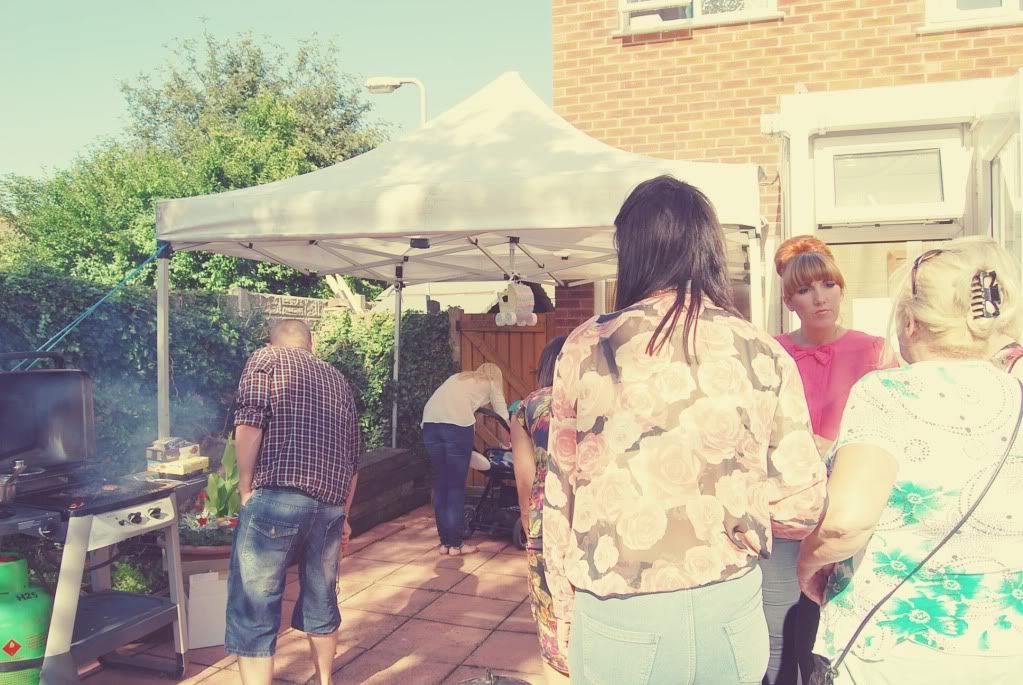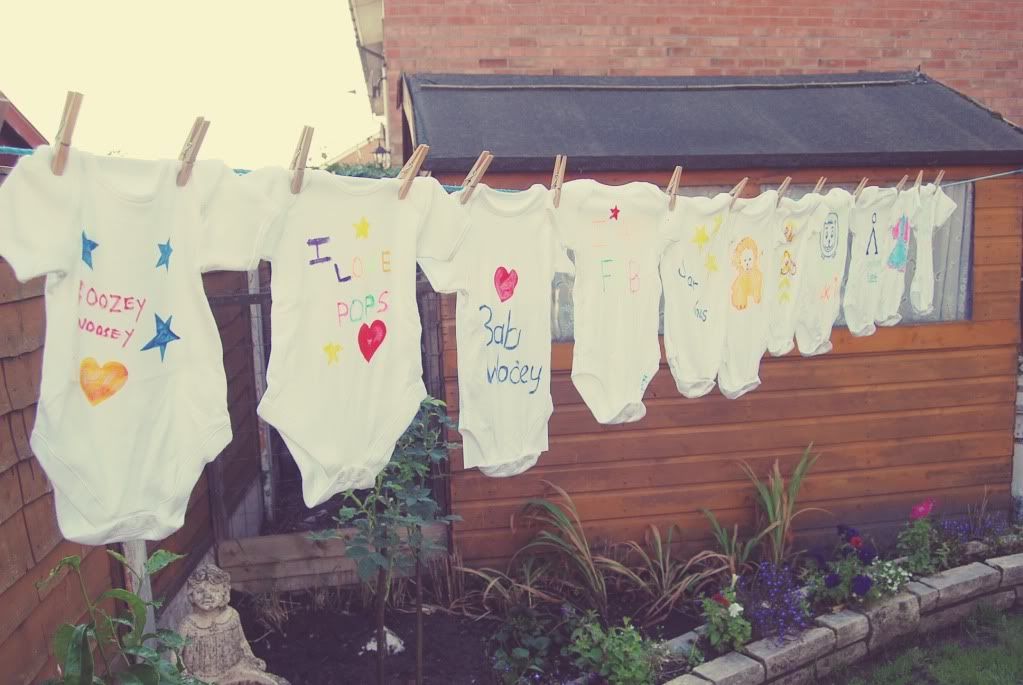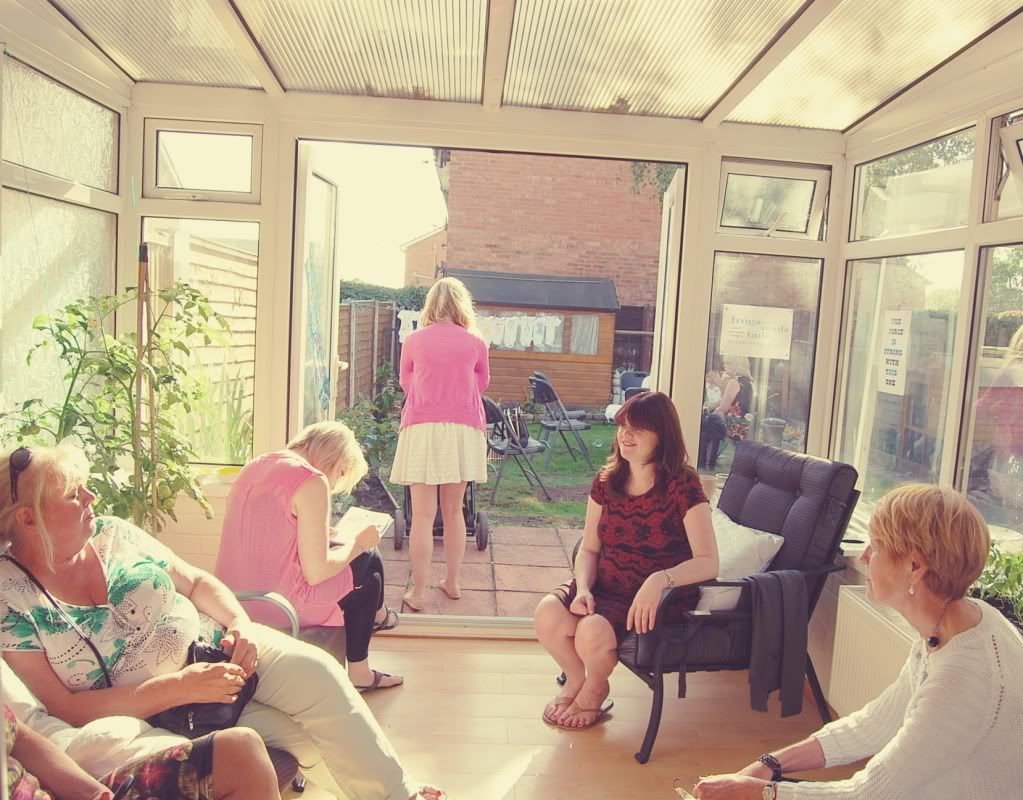 When wed all eaten Sarah opened all her presents, it was so lovely to see the generosity of all her friends and family. She got so much nice stuff, and got everything that she needed for when he arrives. When we got home we put it all away in his bedroom (post to come) and realised that if we wanted to, we wouldn't have to wash anything for at least 2 months, that's how much stuff we have haha!! Afterwards we got pictures with everyone and I plan to make a photo book for her to remember such a special day!