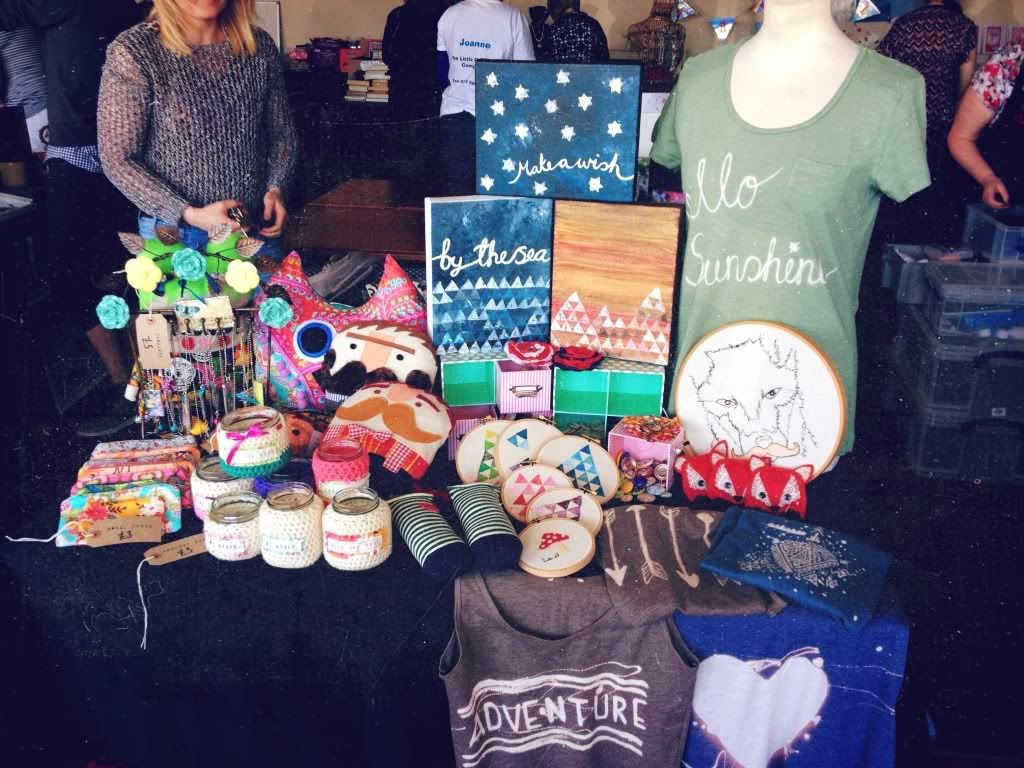 Last weekend I took part in my very first craft fair!! I am so immensely proud of myself for achieving this. I know it probably seems stupid and small to some people but this was a pretty big thing for me. I'm the kinda girl who throws her self whole heartedly into something and when it come down to the crunch, gets so scared of everything going wrong, I panic and abort the mission. But this time I was determined not to, even though I was so close to throwing in the towel! It was only a tiny fair in aid of my friends home run animal rescue centre. I hope we raised loads of money for her and all the little critters because my goodness she deserves it! It was a pleasure to be part of the day and helping her out as best I could.
Here are a few pics of mine and my friends stall. We shared one so it would look fuller haha!! My stuff is everything right of the moustache men (how awesome are they?!) I was so stressing about what to make I was driving myself insane, but I think I made all the right decisions in the end. I got a good look at what sells and what doesn't so now I can really focus on certain things now.
This little gig has really motivated me to get my shop up and running. I'm going to buy a domain name for the shop this week and really start planning things through and talking to my parents about the next steps to take (still need to talk things through with the rents, not that grown up yet!) I'm so excited about what's next for my crafting and things, it's an exciting time!! Just got to build up a bit of inventory then I'm all set...now I just need to find another craft fair, I've definitely got the bug!!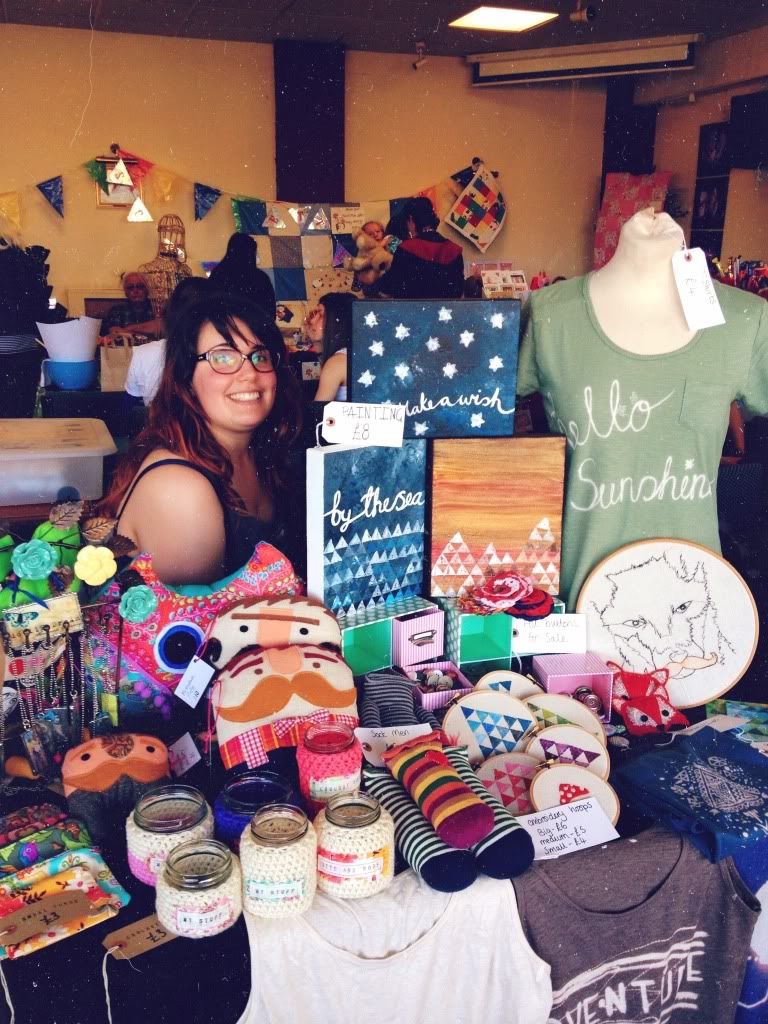 My fellow British men and ladies...do you know of any craft fairs around your local area? I'm looking to go on a craft road trip and would love some ideas! Maybe a monthly village fair, or a secret haunt? No matter how small or how popular, I'd love to know!