This is the last birthday post, I promise! The Monday was my actual birthday, and in the morning I opened presents at mums with Tim, he got me some super neat stuff (I'm sure ill end up showing it on here at some point) the after mums I went for breakfast with dad and Sarah to Frankie & Bennies, me and dad love there sausage and egg muffins, and unlimited tea as well. After food, we had a chill out day at home, we ate cake and I opened some more presents and we just sat and watched movies. It was raining pretty hard, which was a bummer, because we had planned on going for FroYo and then a walk on the beach, but in the end TV and trying not to upset the food baby was a pretty good way to spend the day. I even snuck in a little birthday cuddle with the piggies.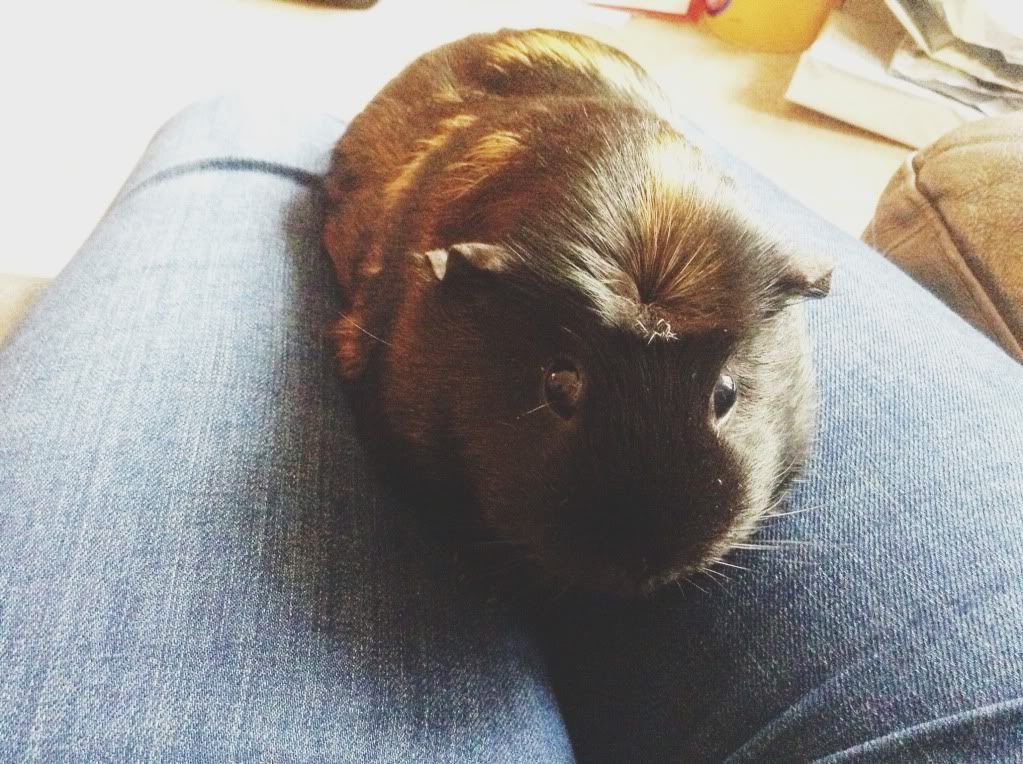 In the evening me, Tim, dad, Sarah and nana went for a meal in a local restaurant. But before that me and Tim had a little selfies photo shoot...it's gotta happen on a birthday, Yes?!
This picture (below) is amazing, I know I'm biased because he's my boyfriend, but he is so handsome! Look at those eyes....and that smile!! I'm so lucky. I can't stop looking at it haha!! 
The meal was so lovely, and the restaurant was amazing, I kept leaning over to Tim and saying 'remember that for when we have a house' it was seriously cool. I'm gutted I didn't take any photos, if it went up for sale, I would so buy it and turn it into a flat. The food was lovely, and I loved that everyone got dressed up and we all looked so smart, I even forced dad into a pair of smart pants! For desert I had sticky toffee pudding with a rocket in it. It was actually a sparkler but it was so massive I thought it was going to take off, or at the very least burn my eyebrows off!
In the end I hade a lovely birthday and spent it with all my favourite people. I love birthdays and I'm looking forward to what this year has to offer :) ill share with you soon my new '23 before 24' list, I failed miserable at last years one so don't expect a follow up in that :P