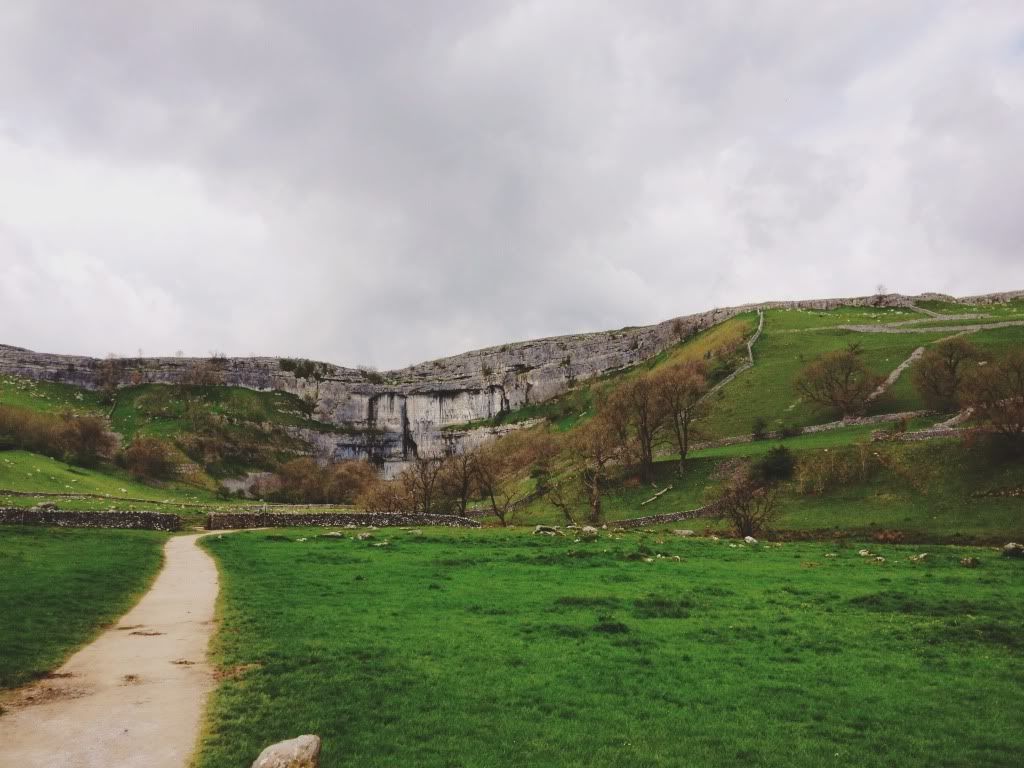 Last week was my birthday week off, it was so good to have some down time and just relax and enjoy myself. One thing I did was go on a lovely long walk with my best friend and her doggy. It was great to get some good clean country air and feel the burn in my legs from a proper hike across hills and fields. We went to Malham Cove in the Yorkshire Dales. It's one of my favourite places ever, it's so beautiful and holds a lot of great memories for me. It's where my family would go for days out and we would peer over the edge of the cliff and dare each other to see who could get closest to the edge (there's a rail there now, silly health and safety!...Jokes!). We would spend ours in the river and swimming under the waterfalls. It really is a wonderful places and even now, I can feel the magic of it. I love it.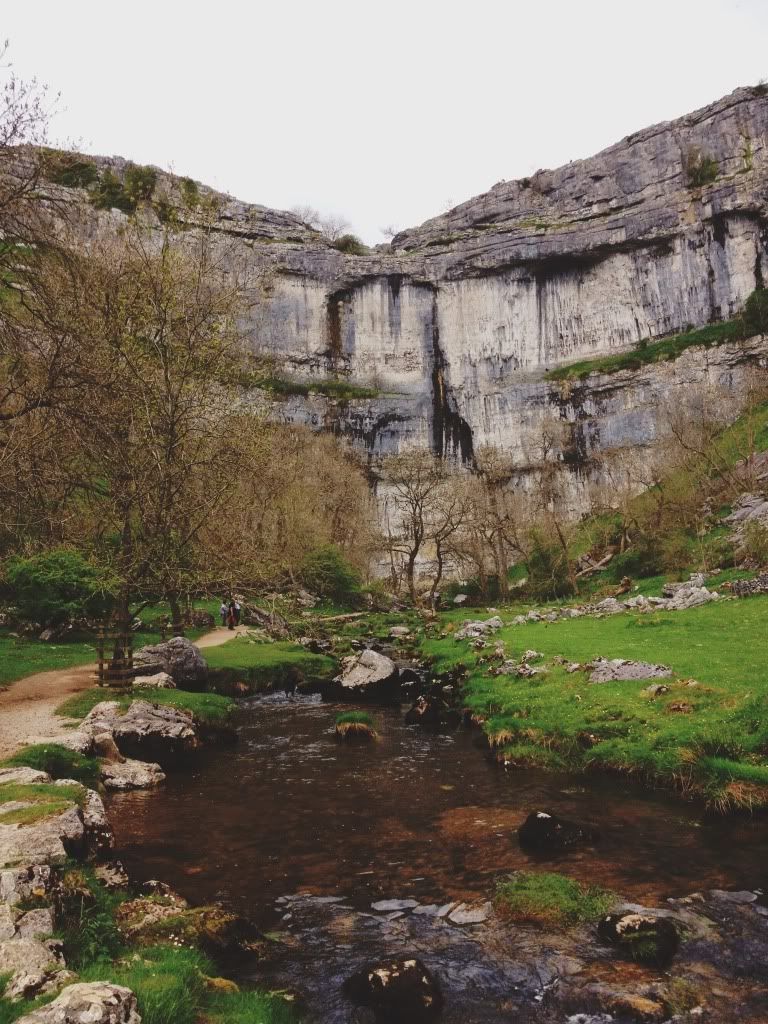 The view from the top is so beautiful, I could never get bored of looking at it. It's so peaceful and calming. I really love the English countryside. Sometimes I think people, even me, have this perception of England as being this grey boring flat landscape, and I think living near cities or in towns can cloud your mind and make things boring and dull. But all you have to do is go an hour or so out of the cities and there is this beautiful, wonderful countryside with such colour and vibrancy. I miss the country, I miss the hills and the green and the lakes and rivers and the sound of waterfalls. I have always lived in a biggish town near a city, so I don't know why, but I have a kind of homesickness for the country. I belong there. No matter what country or place on the globe, I want to be out there, out of the cities, out of the busy and in the quiet and in the green. I'm definitely a country mouse.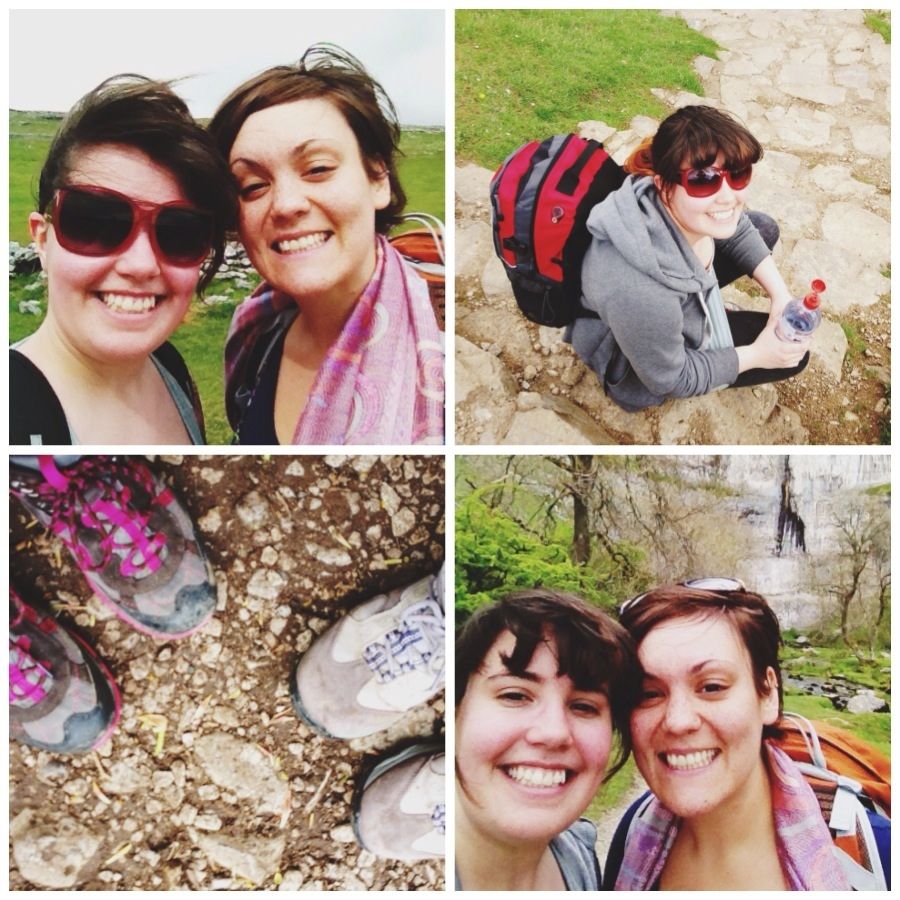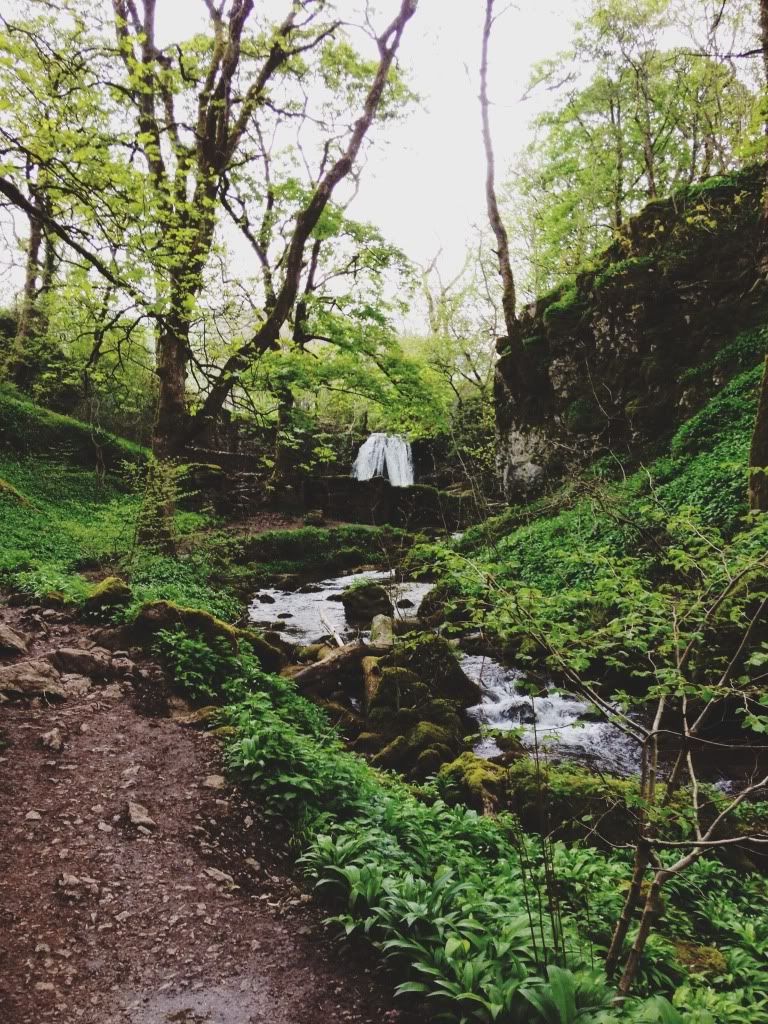 On the walk, there was this stream that we followed and it was such a lovely thing to hear the sound of constant running water. All along the river banks where these endless fields of wild onions. the smell was amazing and colour of them was so green and in just one massive carpet, it just covered everything, it was amazing! We like to make up stories as we walked around about the faries that live in the woods, and picking out trees that would make good homes, and trying to find the faces in the trees. I Feel so lucky to have all this pretty much on my door step. I had such a great time, and I hope that its not so long till next time. I want to use the countryside more and see more of my country. I'm a lazy bum, so I need to get off my butt and go and explore!!