The Oast House. If you haven't been, you need to. Its awesome and I'm gutted that the nearest one to me is in Manchester. Me and Mother went there the other day after out Mother and Daughter photo shoot
(post coming soon)
. The one in Manchester is slap bag in the middle of a brand new shopping complex called Spinningfields, which is all metal, concrete and glass. It's like someone has time traveled an old-fashioned hunting lodge right into the present day. It couldn't be more out of place if it tried, yet it oddly works. And it must have some draw and novelty too it because it was
packed!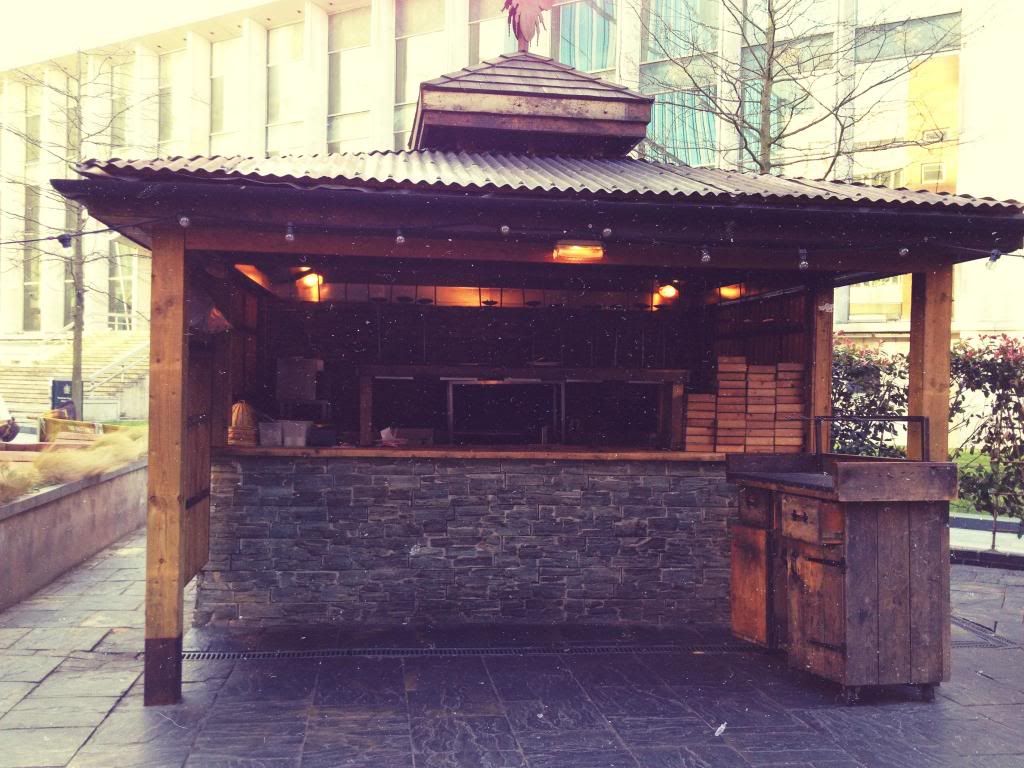 It's so cool! It is a tiny place and the kitchen is outside in a little hut and its all BBQ and smoke house. They don't have plates either, everything is served in a sort of wooden box tray or they have kebabs which are served from this hanging thing with chips on the bottom. We didn't eat anything here, but next time we go I'll be sure to take some pics of the food, it all looked delicious!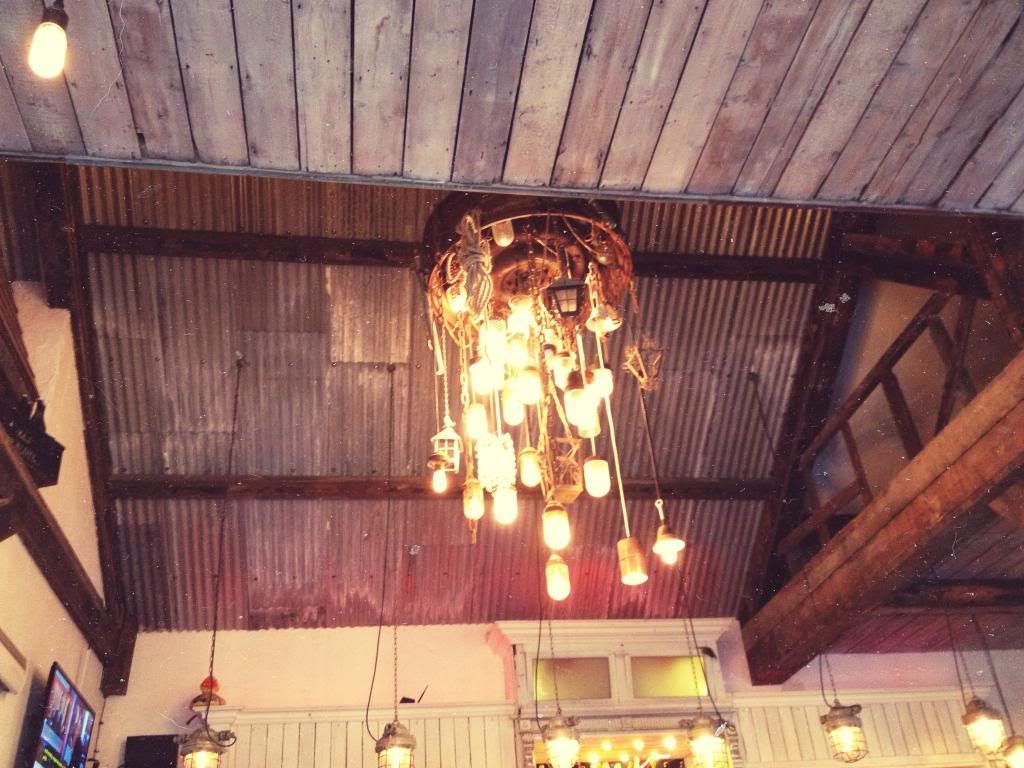 That light. Oh. Wow. It was amazing!! It's a rubbish picture but it was made of all kind crazy stuff! Mason jars, tin cans, rope, lanterns, bird cages. It was amazing! I would love to replicate it in my living room but I would have no idea where to start! Maybe that's a job for pinterest...'how to put light bulbs in just about anything'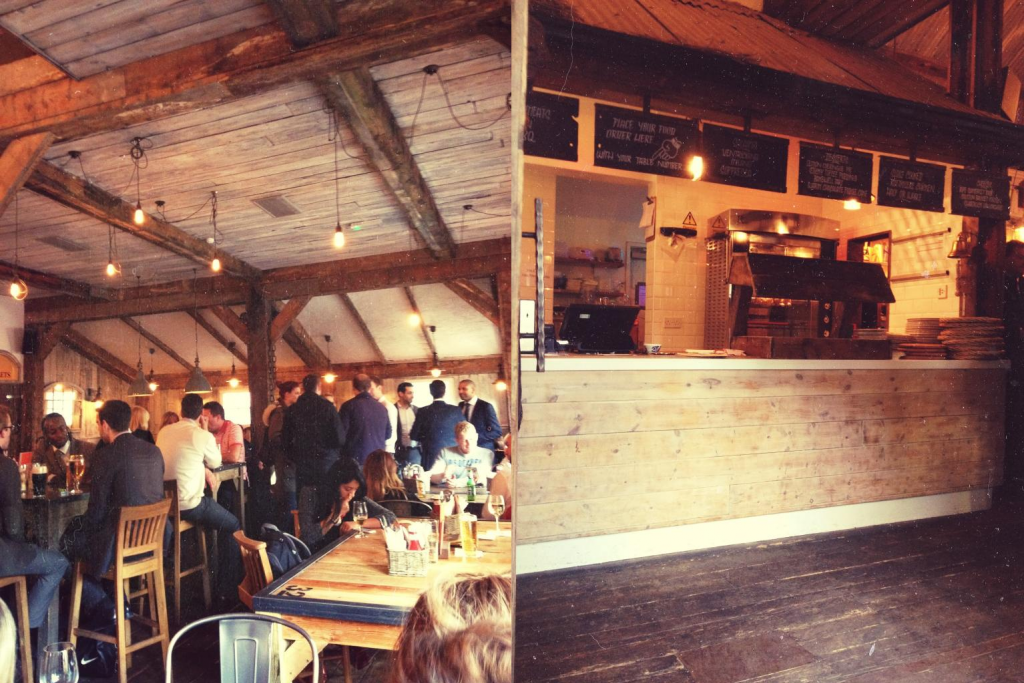 Have you ever been to an Oast House? Or are there any cool/interdependent/quirky places to eat or drink round you? I'd love to hear about them, maybe I might visit one day!