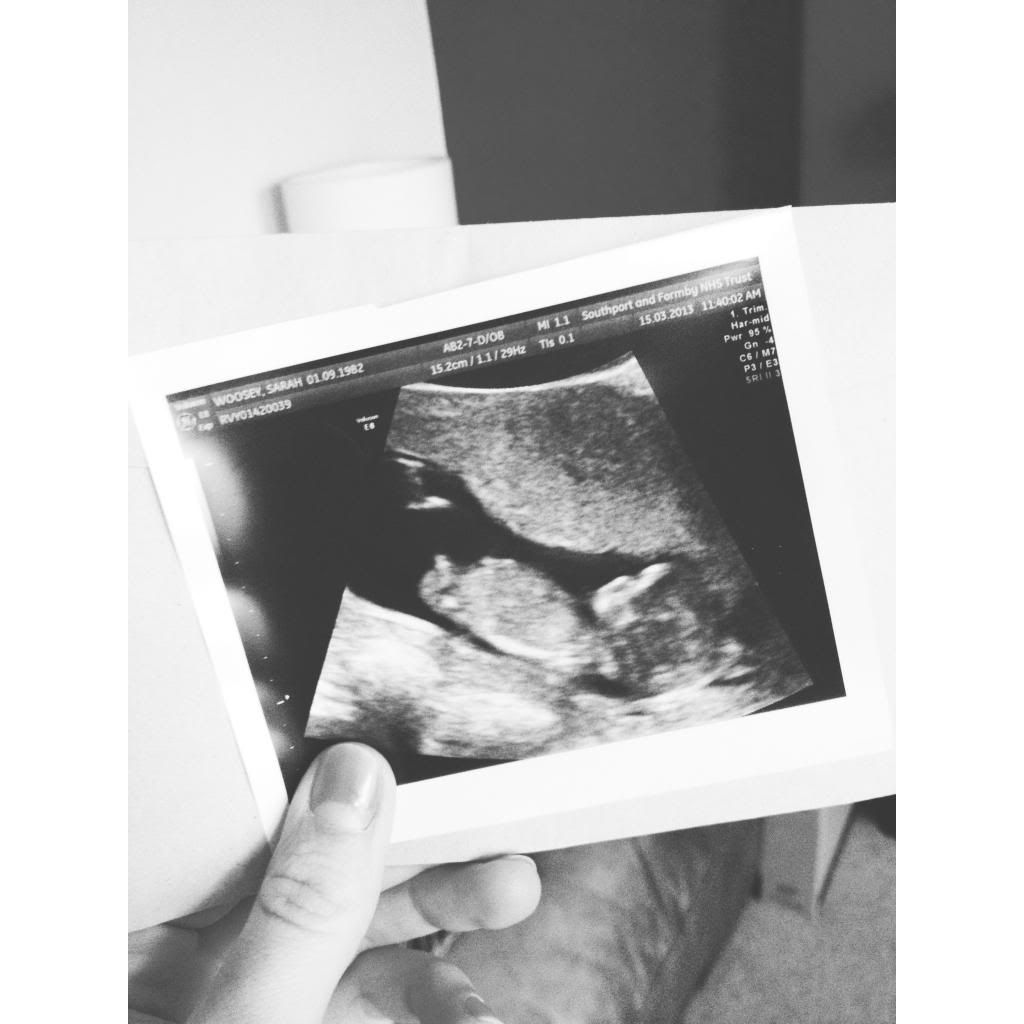 That's right, we are welcoming a fourth member to our family very soon!! I am beyond excited! Before you all get too excited though, it's not mine (I wish!) My dads wife Sarah is the expecting lady. We are all so happy an feeling very blessed to be adding a new little Woo to our family. We don't know what it is yet, we find out in May, and I can't wait!! I can't stand the suspense of not knowing, I want to buy things and plan things for the little one, and I'm finding it very difficult when I have no idea what it will be!? I think we're all hoping for a little girl, but I think it might be a boy. Don't ask me why but I keep referring to it as a boy, but I'm probably wrong. Either way I'm super super excited about this, and have pretty much had to stop myself blogging because I was going to blurt it out haha!!
The house is just chaos at the moment. We have had a major major clean up and throw out of all the clutter and junk we've accumulated (which was a stupid amount!) and were making way for baby Woo. Dad and Sarah are in the process of getting the baby room sorted and trying to figure out everything they need, while my head is whirring with craft ideas of toys and baby blankets and cool things to make. (I'm going a little craft crazy as I also have a craft fair coming up in a few weeks to try plan for.) We had a massive throw out of things in the garage (I never new how big it was!) It was so cool to go through all the old stuff that we had forgotten about, and oddly satisfying to throw things away! I found it very therapeutic to make the decision to throw things away that I had horded for so long. Its weird how you priorities change over time and how things that once seemed important loose all meaning. I shall definitely be having a sort out of my things more often from now on.
I also made lots of new spider friends in the garage. This one being the king of them all. He was a huge meaty beast and I names him Myles. He kept following me round, I think it was more that my boot was the nearest shelter after we moved the wood pile that had been his home for the past 8 years. Poor Myles, I kinda felt sorry for him (but his webs were awesome!) So yeh, Baby Woo is due some time in September and I just can't wait to say hello to the little guy or gal!
On a completely unrelated note. This happened the other day, and it is the most satisfying things in the world and probably one of my random favorite things. Breaking into a new peanut butter. So good!