My goals this month are: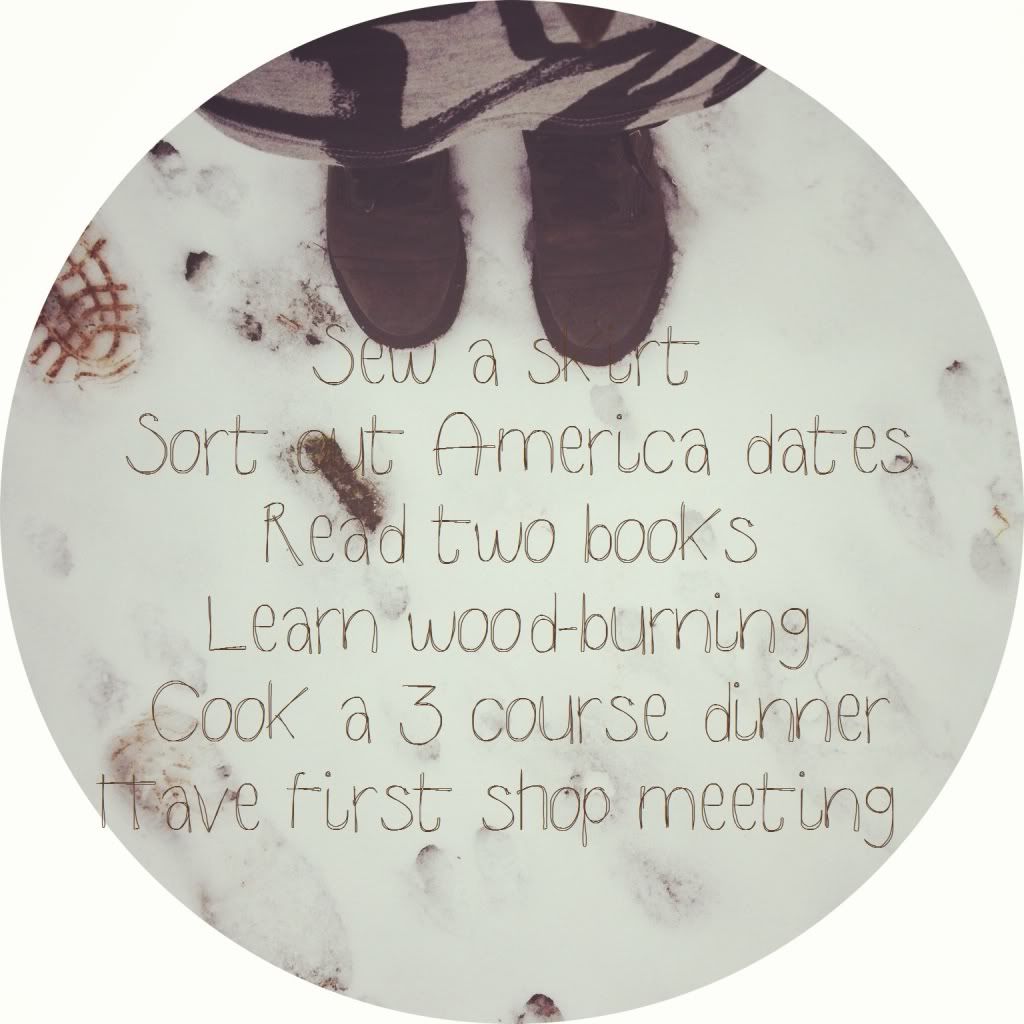 Sew a skirt
Sort out dates for America trip
Read two books
Learn wood burning
Cook a 3 course dinner
Have first Shop meeting
I'm really looking forward to what February has to offer and I'm so excited to have a list of goals to work towards. Too often I have so many thoughts and not enough focus, so hopefully this will really help get my thoughts into some order! Happy February everyone, What goals (if any) are you setting this month?