No. 2 in my 50 Book Challenge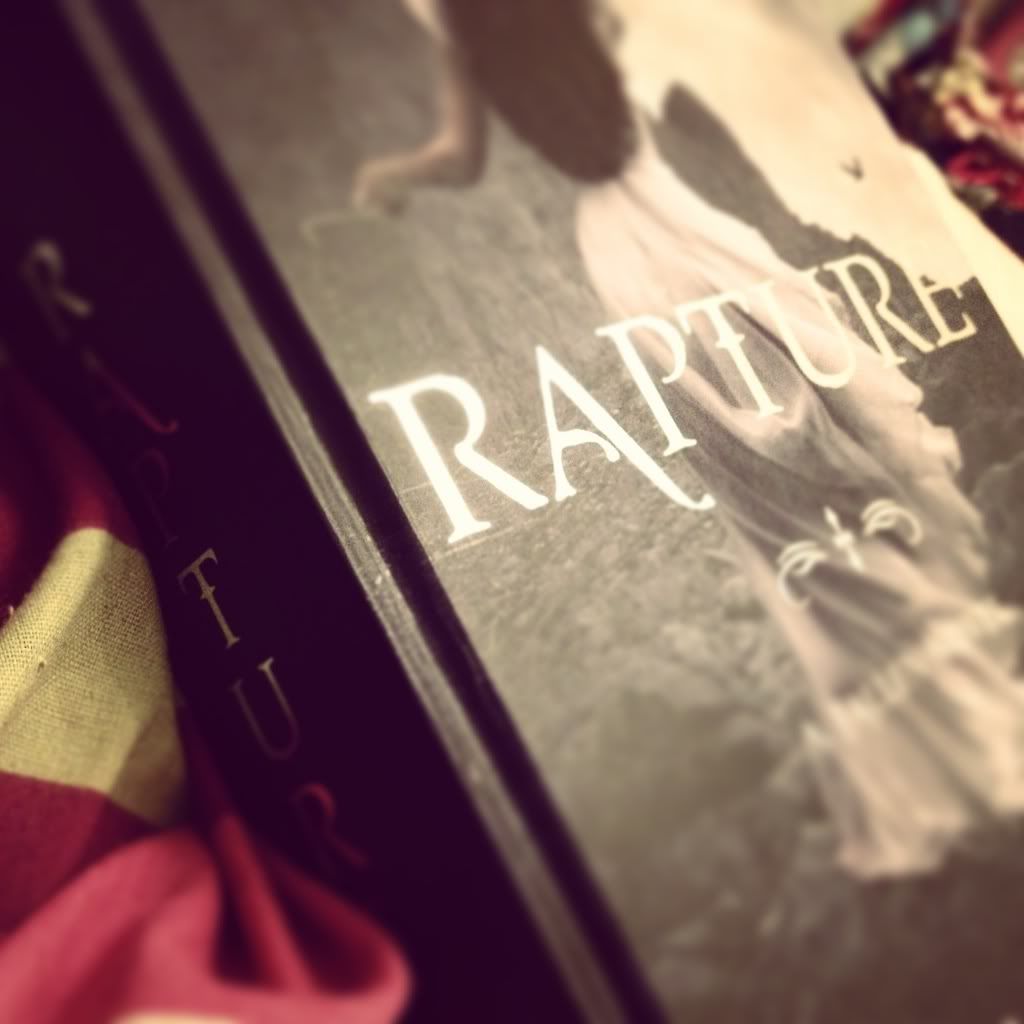 Rapture by Lauren Kate is the last book in the Fallen series. I've been reading it for a number of years now and have been waiting for the end. Not in a bad way, it's just my reading taste has changed and I'm no longer reading YA as much, but that is not to say I didn't enjoy it. I did. Very much so. I thought the last book had dragged a bit so I wasn't holding much hope for Rapture but it pleasantly surprised me. I love it when a series has satisfying ending. I was really happy with how it turned out and even shed a little tear.
On a technical level, it's not the best and the story drags for far too long but I don't like when people go on and on about that sort of thing. If you like the story then who cares?! I was desperate to know how it all turned out and whether Luce and Daniel (the main characters) would be able to be together in the end, and I was surprised how much the author became more adventurous in the last book, I like a author who doesn't mind killing off a main character here or there (that isn't what happens) So by no means was It amazing or life changing but it was a good end to a series that I read as a teen. Now back to the more adult books!