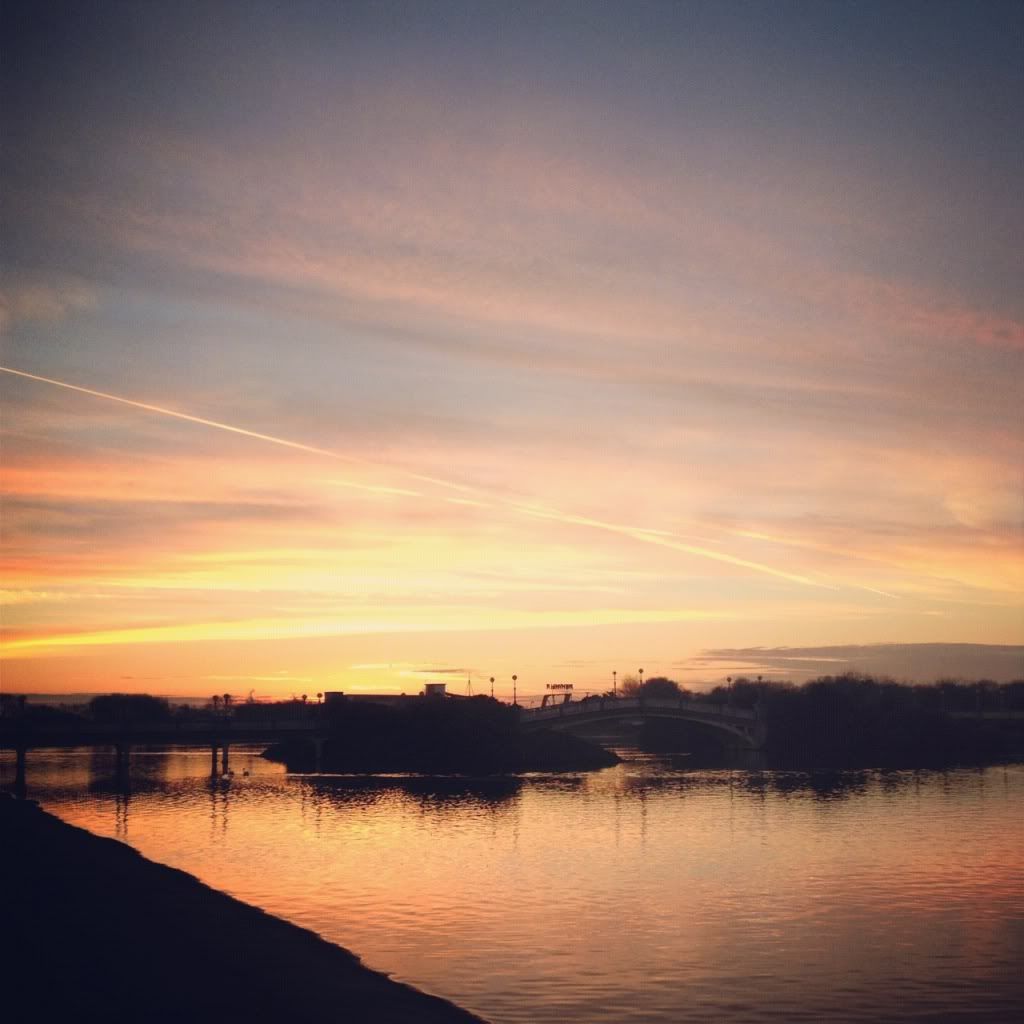 Hey everyone. I'm sorry for my long absence, and I know I said I'd be back after my last little stint away, but life has been getting in the way. I was thinking today about posting as usual again and not even mentioning the things that have been going on, but that wouldn't be real. I want to look back on this space and remember everything, the good and the bad, so why would I leave out certain things? I was going to do a few different posts too but I think I'll just get it all out it one and then move on. And who knows, it might help someone else to talk about my troubles. So yeh, the last few weeks have been pretty awful. Don't get me wrong, some great things have happened too, but the over all feeling as been bleak and gray.
There's really no easy way to say whats happened so I'll just say it. My dads wife Sarah had a miscarriage. It was horrible. For those of you who have been following for a while will know that last year my dad has cancer and we were unsure whether he would be able have children again, so Sarah getting pregnant was a miracle. And how we loved the little baby, and my heart breaks to know that we will never meet him/her. She found out really early on that she was pregnant, which in my opinion, wasn't a good thing. She wasn't past the safe point when people started finding out, and it just made it all the more difficult for everyone to have to tell people what happened. It has been so hard on the family the last few weeks, non of us have known what to do or what to say, and I haven't handled it very well at all. I've found every excuse to get out the house and just kept quiet hoping no one will ask questions, kept busy not letting myself think about it at all. I'm not good with these situations. And this was about as worse as it goes. I think were finally getting there, back to normal. And every day I can see Sarah getting a little more happier, all though I know that she will never forget what she lost, and neither will dad and I. But life goes on.
And life did indeed go on, right on into a car crash. Everyone is fine and no one was hurt (thank God) but what a week! I can tell you know though, we are counting our blessings and it was a bit of a wake up call for our moping around the house. Dad was on the way to pick me up from school and a car ran a junction straight into the side of dad. Both cars were written off, but apart from a few bruised ribs and stiff neck, no one was hurt. These past two weeks have just been one thing after another and I am counting down the days till the New Year. New beginnings and all that, I think I need one after the end of this year!
Other things that have been happening....I cooked a lovely dinner for the family, I've nearly finished my Christmas Shopping, I've been plotting and scheming with a work friend about a very
very
exciting idea that we are meeting to discus this Friday so keep your eyes peeled on the blog this weekend
eeeeeek!
I decorated the Christmas Tree and I went to my best friends engagement party which was just fantastic!
So this month has been one crazy emotional ride, and one that I hope never happens again. I don't want my family to have to go through that again ever, but I have learnt a lot from everything. The blessings come in the most unlikely of places, that every moment with your loved ones is special and you should never take them for granted, that the people who love you will let you know through their actions not just their words, and that God will always be there waiting for you to lean on him, and he will never let you fall.