I have been waiting all year to do this outfit post! Litrally. As you have probably gathered, if you follow me on Insagram, I
love
Autumn! It is my favourite time for pretty much everything. The colours, the clothes, the animals and the weather. It's just all so beautiful! I've had this outfit in mind for this shoot for months. All I needed was a bag to go with it, so when my boss showed me this on the internet I had to have it, and so did she!
(we're both a little fox crazy)
I absolutely loved posing for this shoot, I felt like a little wood elf frollocking through the trees!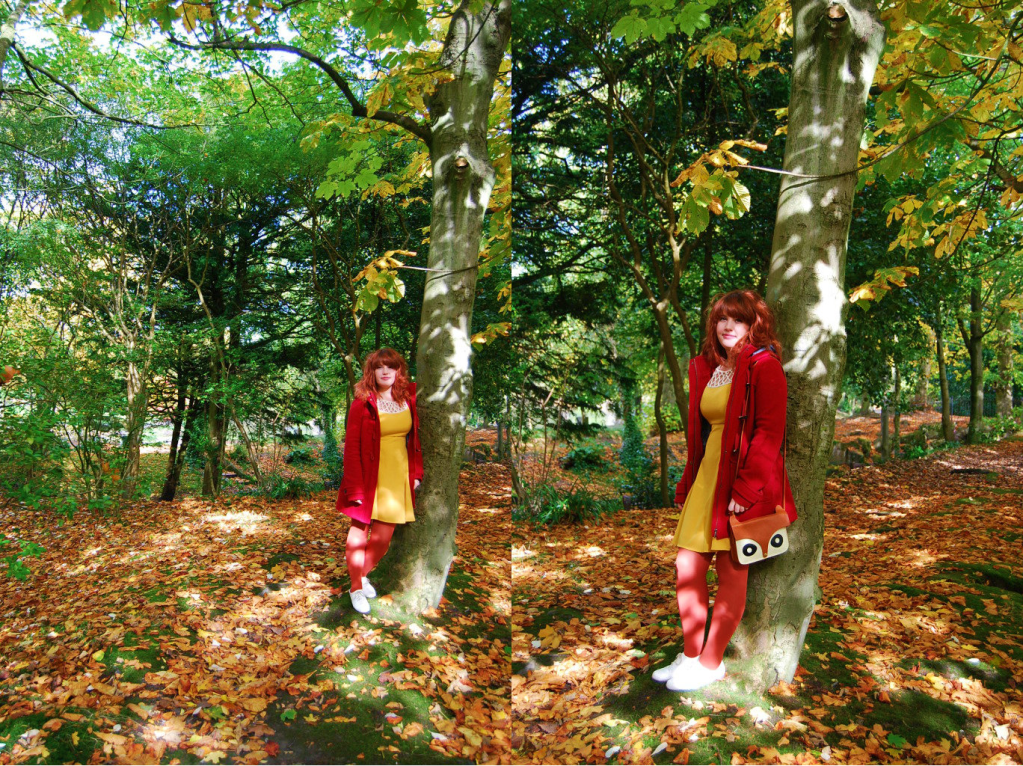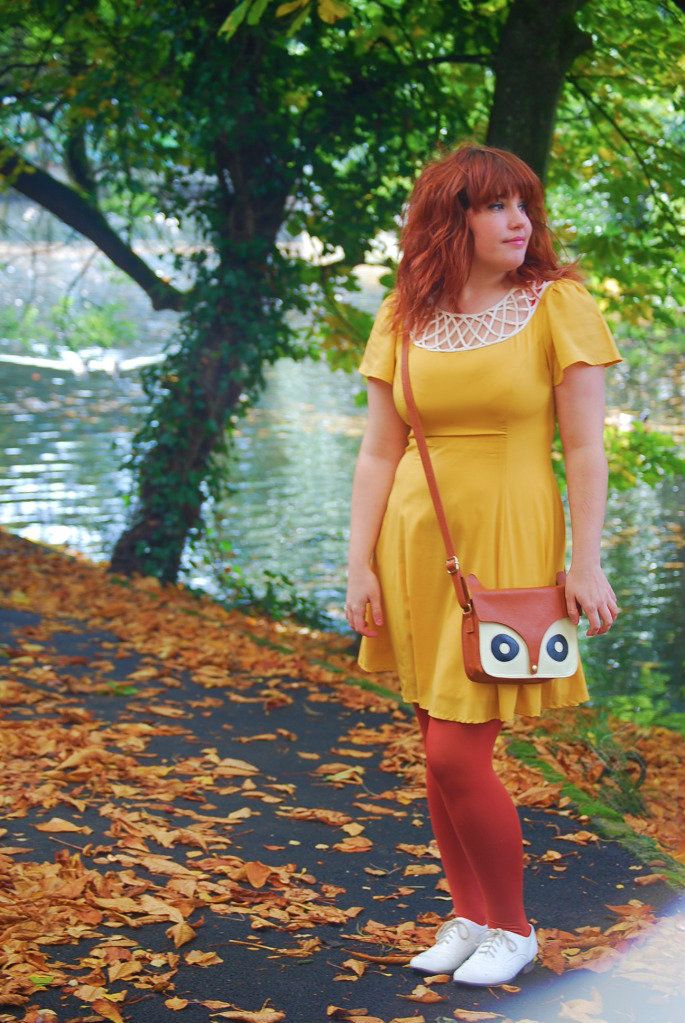 I think a round of aplause is needed for my mummy, my amazing photography. She knows nothing about photography or how to use a camera, but she loves taking my outfit posts and does her 'homework' on how to take better photos. She has got so much better with her artistic eye, and most of the time realy suprises me with how she see's thing through the lense of a camera. One things for sure, shes got bossier with how she wants me :P I also love to spend some quality time with her too. We both work shifts so finding time to spend together is tricky, so a few hours every week, just us two, out doors having fun, its what we live for.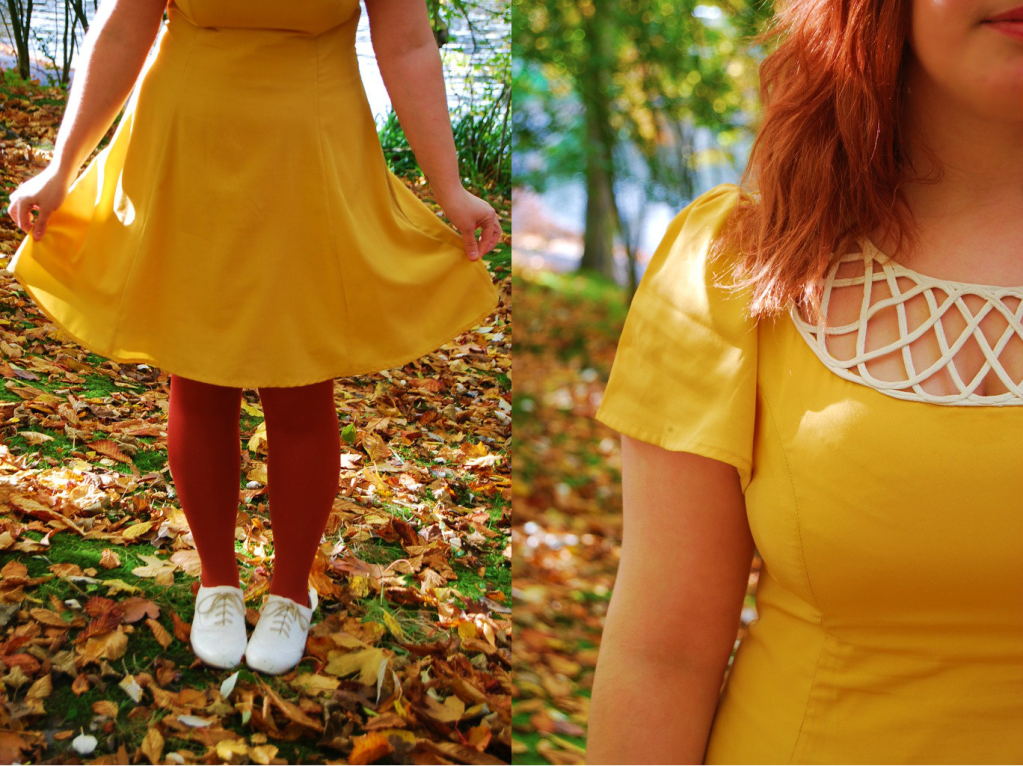 But anyway, more about the outfit! I've had this dress for a few years now, I love it but haven't worn it all too much, but I think it will be a center piece of my Autumn wardrobe this year. As will this awesome and totally cute fox bag! I think I've gone a little overboard on the foxes this year, my phone case is a fox too! But who doesn't love a few cute animal faces on inanimate objects right?! I loved all the leaves on floor, the colour is just my favourite. I would love a carpet that was fallen leaves coloured...or maybe wooden floor boards with leaves painted on them?! You know when an item of clothing is just so perfect it seems made for you? Well this coat is that item for me. I love it so much! I've always wanted a little red duffle and this one was like exactly as I imagined it to be, and with this outfit, well I dunno, I just feel really good in it. I was deffinitely made for Autumn.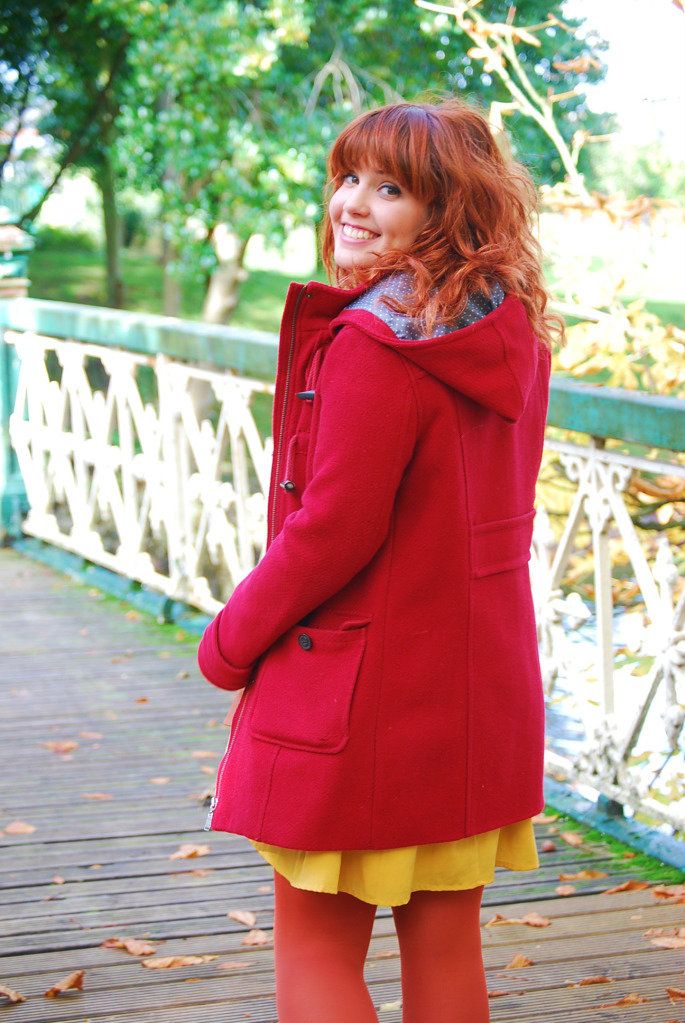 What I Wore: Coat-Debenhams//Dress-Miss Selfridges//Tights-New Look(?)//Shoes-Primark//Bag-Matalan