What's Inside Your Fridge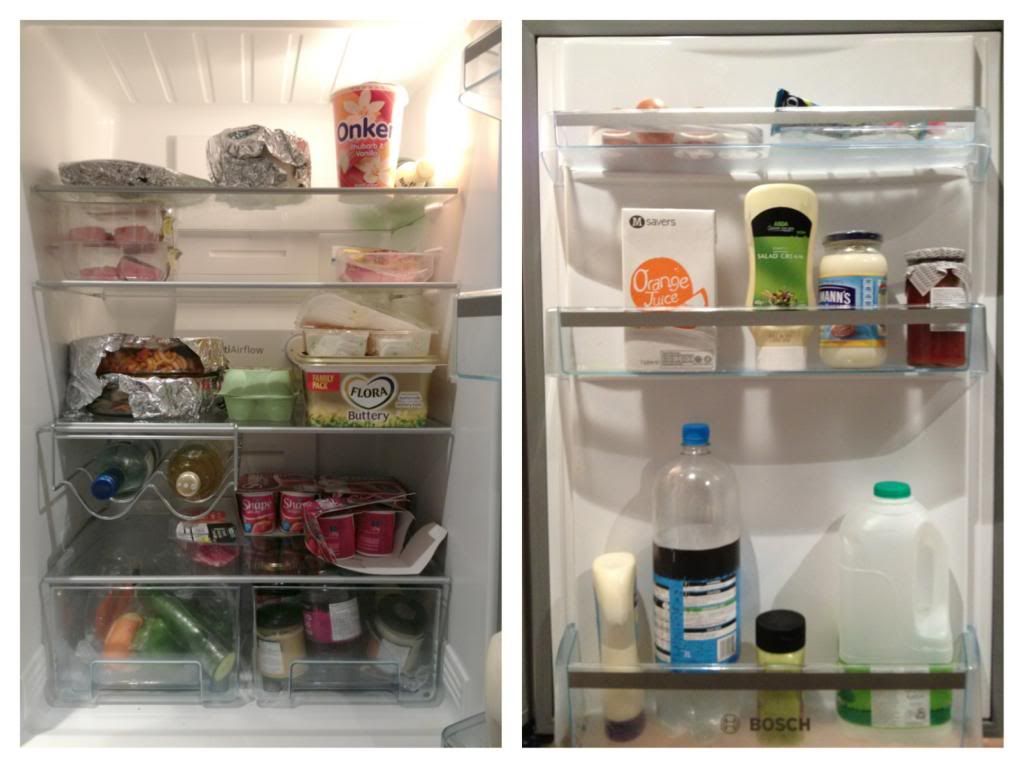 So this post isn't really the most exciting. One, because its not my fridge, so nothing in it is mine, and two, there's nothing in it anyway! But here it is all the same. We have, Some left over beans, yogurt, lamb chops, ham, leftover pasta, eggs, butter, cheese, dips, wine, veg, various jams, orange juice, mayo, salad cream, lemonade and milk. Not very interesting.
I love to cook. One of the reasons I want my own place is so I can have my own kitchen and just go crazy making and baking all kinds of things. I can't really do that at my dads house because its so hectic with everyone working different hours and being in and out all the time, so we tend to just grab what we can when we can. I've started to eat out a lot recently, just for convenience. This has to stop and I really need to start being more careful with what I eat. So yeh, a totally random and a little weird post, but its over with now, and I can get on to the really good parts of the challenge!!
Today I looked at my work rota and I'm working 9 days straight. Ugh. The week after is a holiday and boy am I looking forward to it! In other news, I got a new tattoo this weekend. Woop Woop! Those of you who follow me on Instagram (@littlelolly90) you will have already seen it, but I'll be sharing it here in a few days when its all lovely and healed! So till then, love ya'll!!