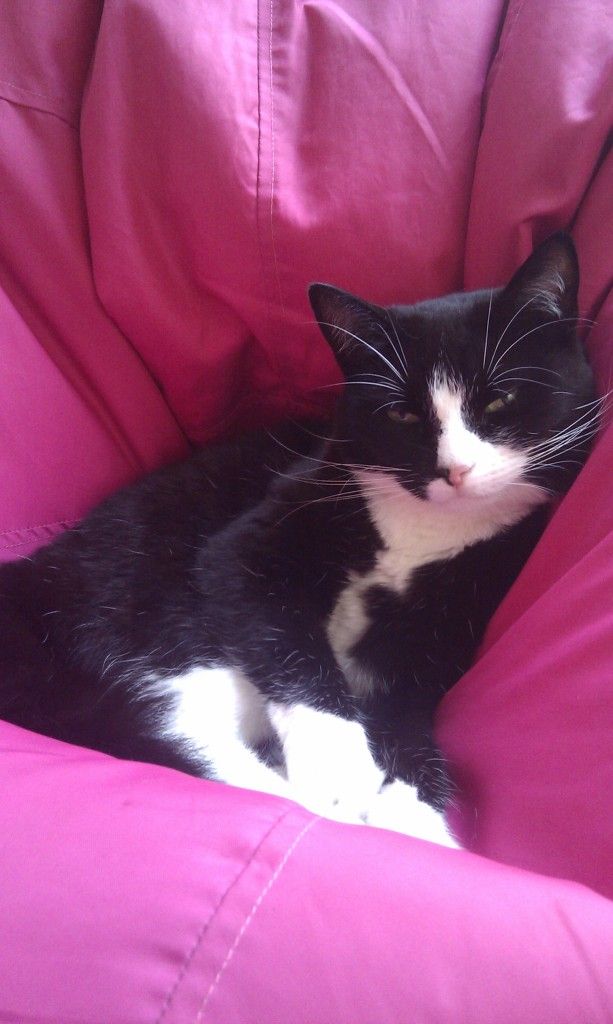 Some times all you need is a good cat post. I wouldn't say I've been struggling for post topics of late, but I do have too many ideas I can't think straight so in a way I've had nothing to write about. Which I suppose isn't a bad thing, it just means I need to do some serious head organizing. I have has so much going on lately that I do feel like my mind is going to jelly, I really could do with sitting down and writing it all out and organizing my thoughts and my priorities. For example, I have a craft fair coming up which I haven't even started making inventory for yet I feel the need to make a wall hanging for my room which, coincidentally, has no wall space to hang it. As Ron Weasley would say 'she
needs
to sort out her priorities!' I have a day off tomorrow and pretty much all week off next week so I'm going to knuckle down and organize myself into some sort of order, or I might go insane. I'll be counting on you guys to check up on me and make sure I'm doing it, that cool with you?
These photos were taken the other day when Flik was lounging on her bean bag. She look so relaxed and cute that I had to snap some pics. She usually runs off or give me devil eyes when I get too near with the camera but this time she actually have me a cheeky grin
(look at that top image and tell me that's not a smile!)
These were actually taken with my HTC phone, the last pics before I got my I Phone, which I freakin love!! It's hardly been out my hands and I swear I've taken more photos the past few days than I would do in a month. I can totally see why people take picture of their lunch now...cause I'm doing the same. Yep. That's right. I'm one of those people now.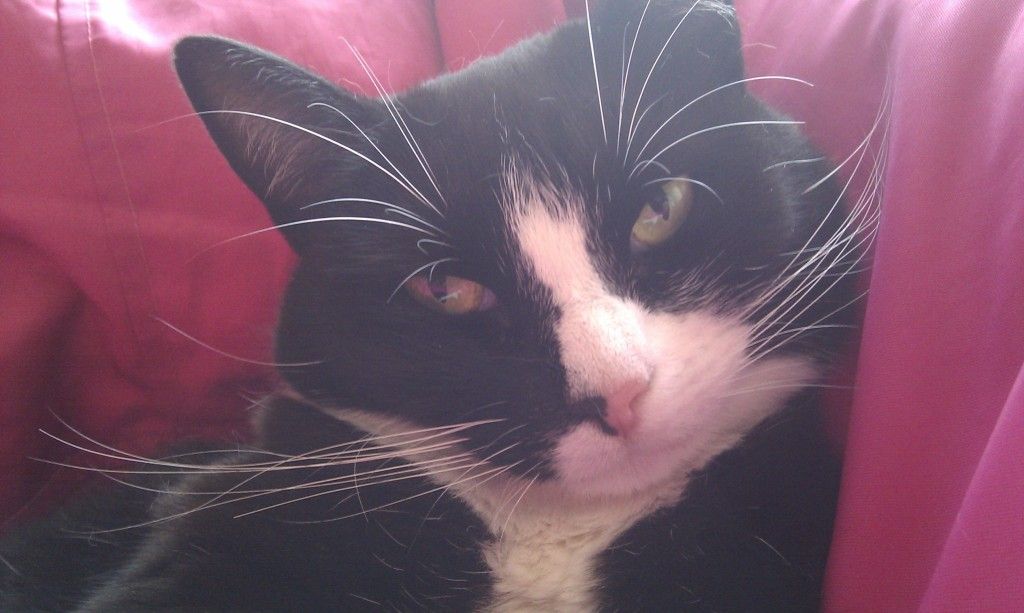 On another note. My part time job has now become a full time job! Wooooh! I absolutely love my job, its a great place to work and the people are so friendly. The customer are a hoot and even the bad ones aren't that bad. I was actually thinking of starting a little feature on the blog about some of my stories and observations from working in a coffee shop. I swear you learn so much about people just from those few minuets of serving them coffee, I've met some real characters lately and I think it would be fun to share some with you.
As I said tomorrow is my day off so it's house work and organizing/sewing/crafting/brain exploding and I'm really quite looking forward to it. Going to try get up nice and early, make myself a coffee and start the day right. I hope you are all having a lovely Wednesday and may your Thursdays be filled with joy and happiness :) Love ya'll!