I was trying to do a little September wish list of things I'm loving this month but the first website I went on was
Ruche
and that was that. I think I pretty much loved every dress that was on there so here is a little list of my favourite dresses at
Ruche
at the moment. I might try at another Wishlist next month and see if I get a little further than this time.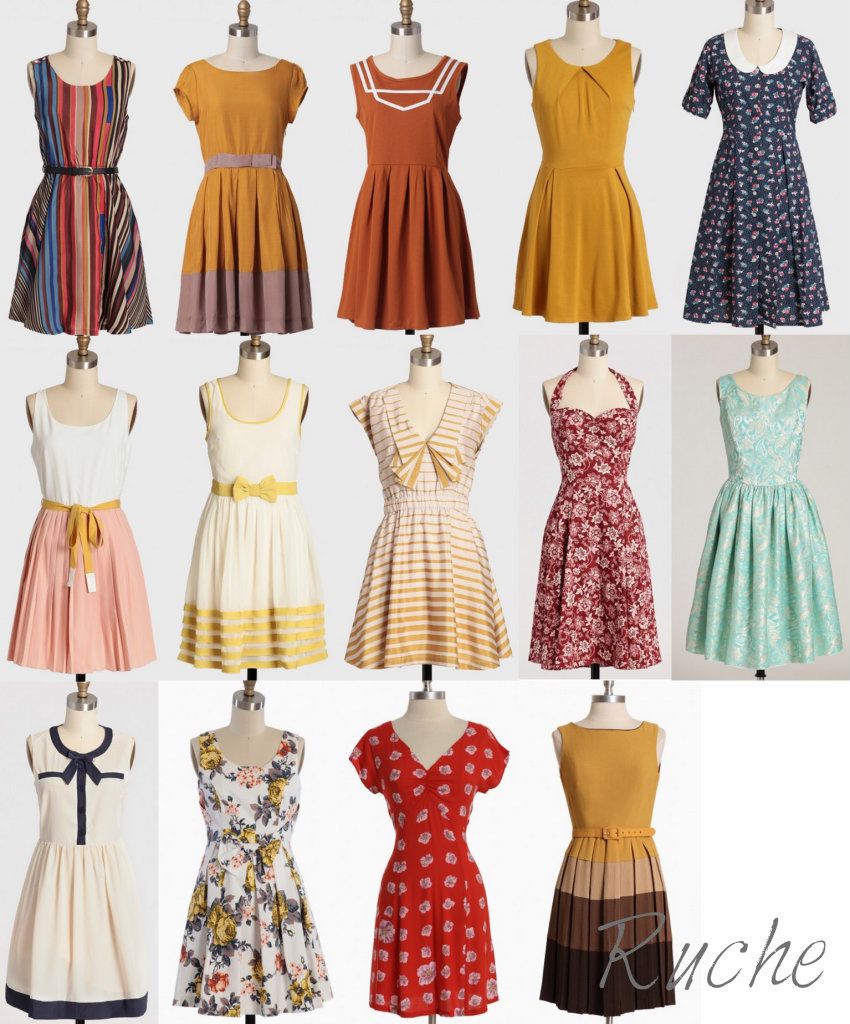 really
expensive so that might be highly unlikely but maybe few of them will sneakily find their way :P I think I especially love the second one, fourth one and the last one. And also the third one, but I think
Katie
styles it better than I ever could. How cute does she look!?
Today is my last day of work before a little break. I'm looking forward to having a few days off to craft and spend some quality time with some dear friends. I hope you all have a happy Monday and and a great start to the week, love ya'll!