This was my graduation outfit, and I loved it! It's not something I would usually wear
at all!
But it really works and I feel really comfortable in it. I saw it in Liverpool and thought it was a little too different for me and put it back on the rail. A few weeks later my nan surprised me with it as my graduation present! I love her so much and I love this dress too!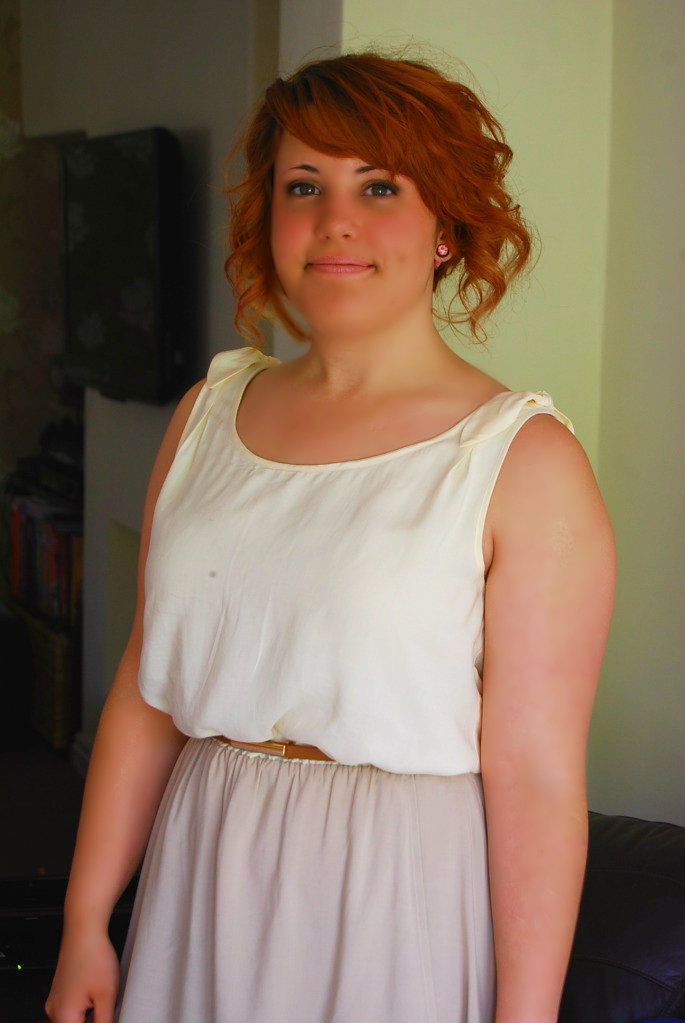 Check out my mums handy work with the hair too! Believe me there was a few disastrous failed attempt's that morning, it was hilarious, but we managed to pull of a half decent side messy bun :) We used those hair twisty screw things that you can buy...I'm thinking of doing a post on them cause they're awesome and everyone should have a pair!
Wearing: Dress-Oasis//Belt-Oasis//Shoes-Primark
These shoes are a bargain! And surprisingly comfy. As usual with me it was a last minuet dash to find shoes that would go, luckily faithful Primark didn't let me down and I've been after a pair or brown heals for a while..honest! I got ready at mums in the morning and obviously we had some fun getting ready and taking stupid photos in the beautiful weather we had...I think we had all of our summer in that week. It was so hot and sunny and since then its been constant rain :/
Mum looked beautiful as ever even though I'm not sure what she's wearing here...I'll have to ask her and update it later. I've also realized my mummy features alot on this here blog and mostly in outfit posts, so I was thinking of asking her whether she would like to do a little fashion spot or something...but I thought I'd ask and see if that would be something you'd be interested in seeing?