Silverstone was a whole month ago. I've purposefully not blogged about it before now because I had taken so many pictures that if I had done it straight away I wouldn't of been able to decide which ones to use so I gave it time so it would be easier to whittle 1,300 down to 14. No easy task I can tell you that! So here are just a few snaps from the most awesome weekend ever! I don't care that it rained pretty much constantly, or that I still managed to get sun burnt, or that I was wearing 7 layers and a woolly hat in July, or that I had the worst nights sleep I think I've ever had, or that I got heat stroke because it was fantastic to spend some quality time with my pop's doing something that we both love
(except camping, I love it pop's hates it!)
It's something that I'm going to remember for ever, and it helps that I've got so many awesome pictures to remind me.
Jenson Button, you can almost see his face!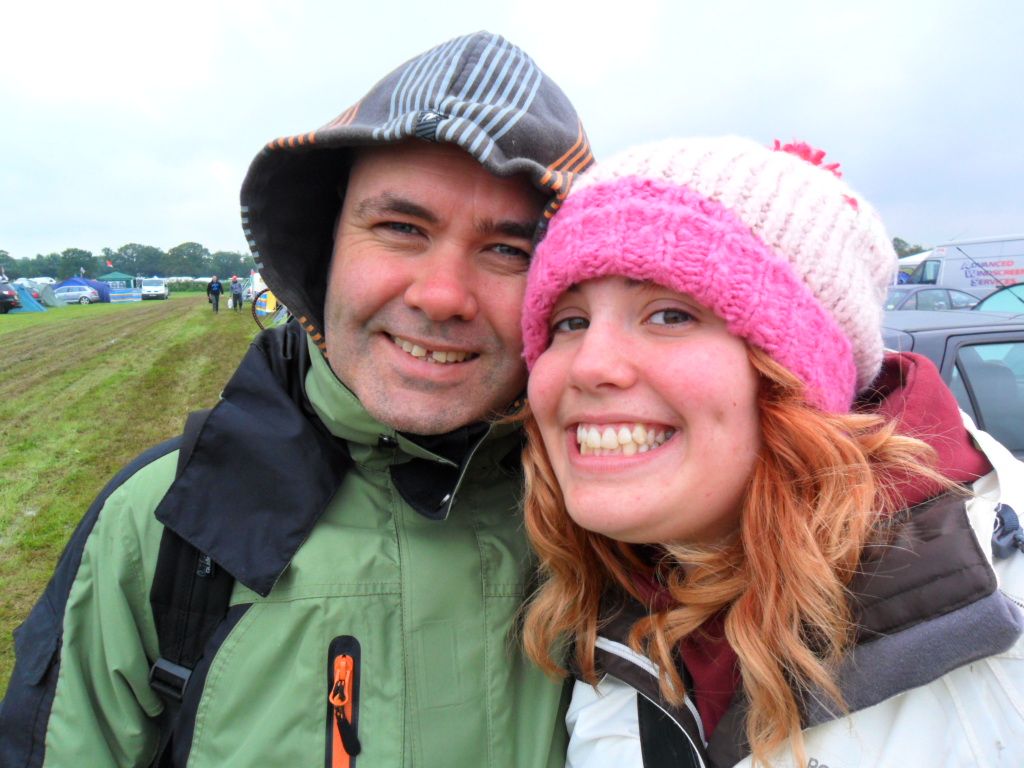 A little bit more prepared for the cold weather on the second day...woolly hats and gloves? Check!
Crash tires, luckily they weren't needed much!
Apparently Frodo came to watch the racing too, who'd of thought Hobbits like F1?!
Wheel to wheel racing...So fun to watch!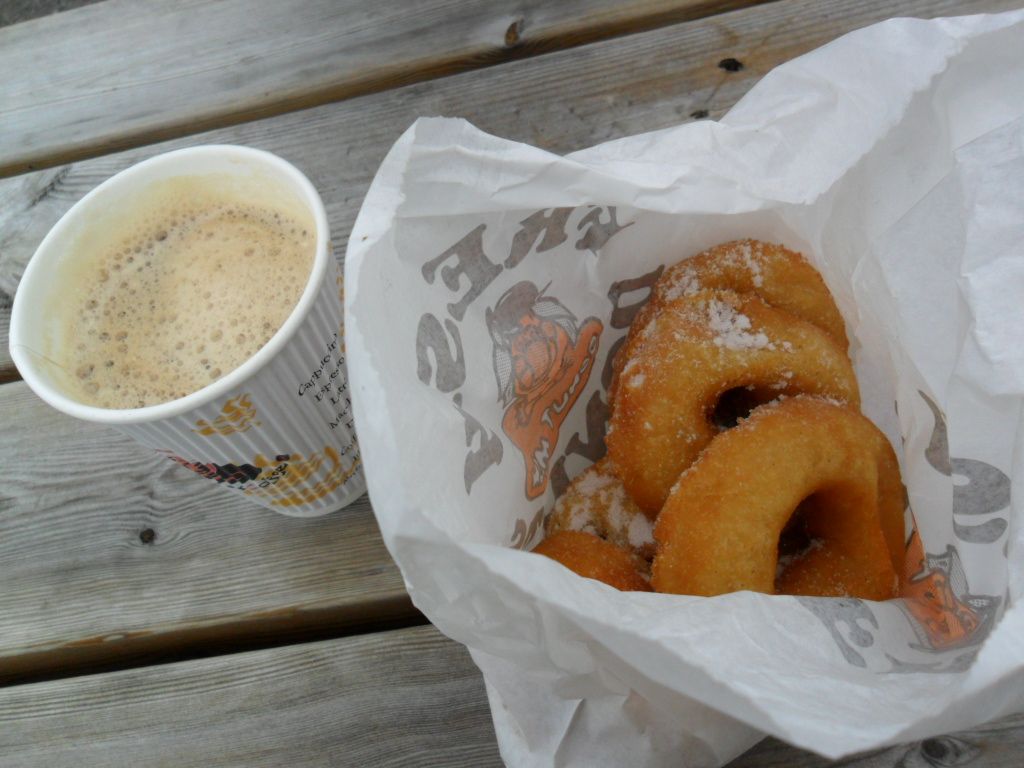 We searched high and low for doughnuts, luckily we were rewarded and man where they good.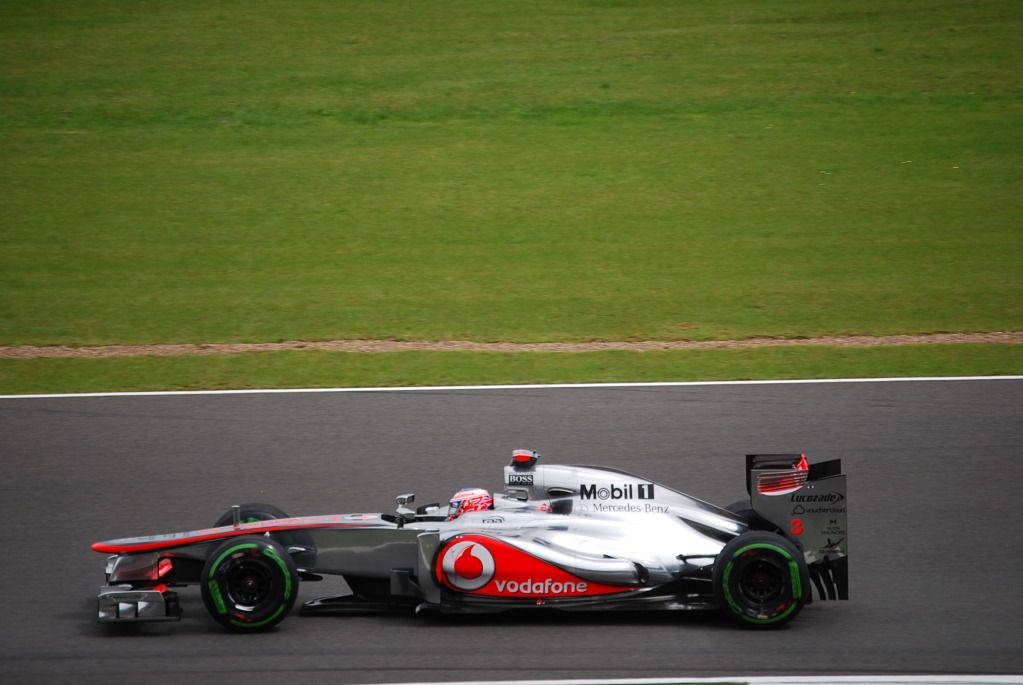 That's my boy :)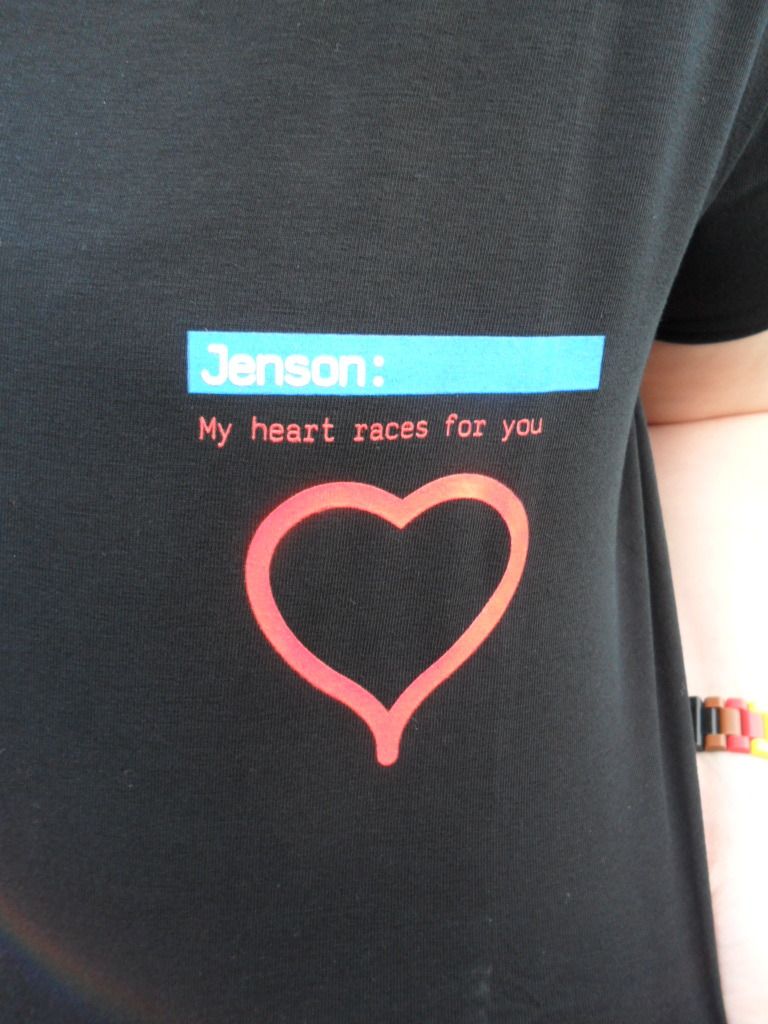 A present to myself for years of loyal fan-girling :P
At least the rain was good for one thing. Cool atmospheric photos.
All excited for the big race!
the stewards were amazing sweeping the track free of water. They all deserve a medal.
Walking on the track was really cool. I wish I'd lay down though.
No major crashes just a few slips and slides on the wet ground.
Best seat in the house :)
One day I might share some more pictures with you but for now, these will do :) I don't want to bore you with endless pictures of cars and Jenson Button, apparently
(according to my family)
no one wants to sit through a slideshow of Formula 1 cars...who knew!?