The other week a friend of a friend got wind that I like drawing animals and I'm pretty good, well I think so and I should hope so with a Fine Art degree! So she got in contact and asked if I could draw her pooch Tyson. I haven't drawn in ages so I thought It would be something fun to do to get me back into my creative mood. I went round to her house and took photos of her absolutely gorgeous black lab who was so photogenic and loved to have his picture taken, he was so cute! He just sat there happily smiling away in the garden while I snapped him up. I got some great pics and he was such a breeze to draw. Thank goodness for short haired dogs!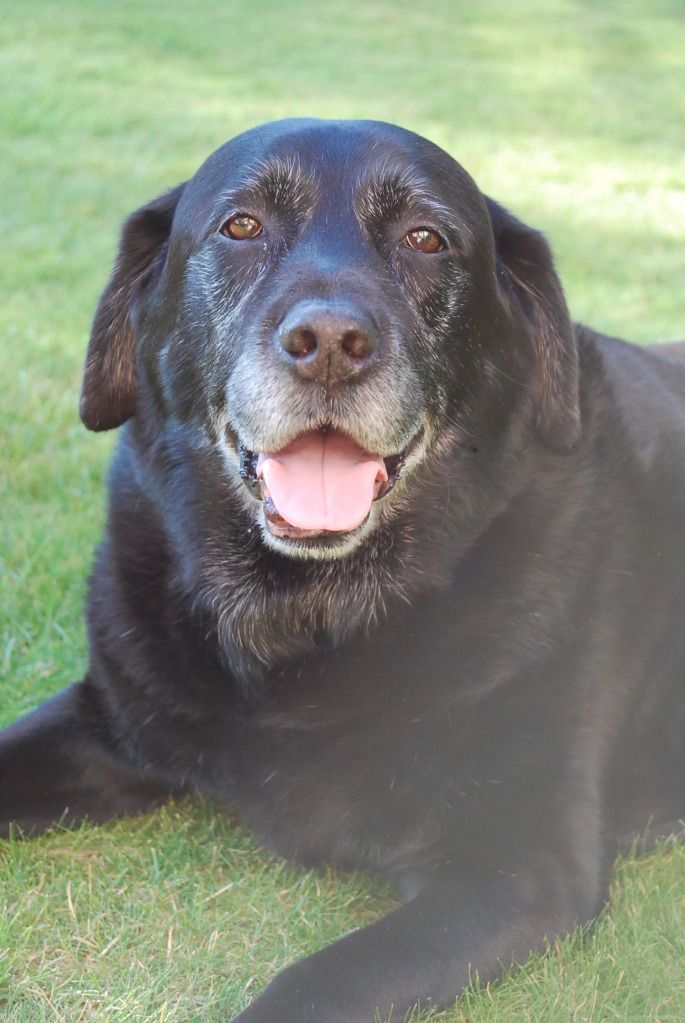 Now I do realize that the proportions are a little out on the first picture but it doesn't look as extreme in real life, my DLSR is on the blink and my little diggi cam is crap. He is in proportion, but his eyes are a tad on the small side, which I didn't realize till I'd finished. I'm meeting tomorrow to give here the picture and I hope she's pleased with it and will tell all her pet owner friends that I'm taking commissions! Obviously if she hates it I'll do it again, customer satisfaction and all!!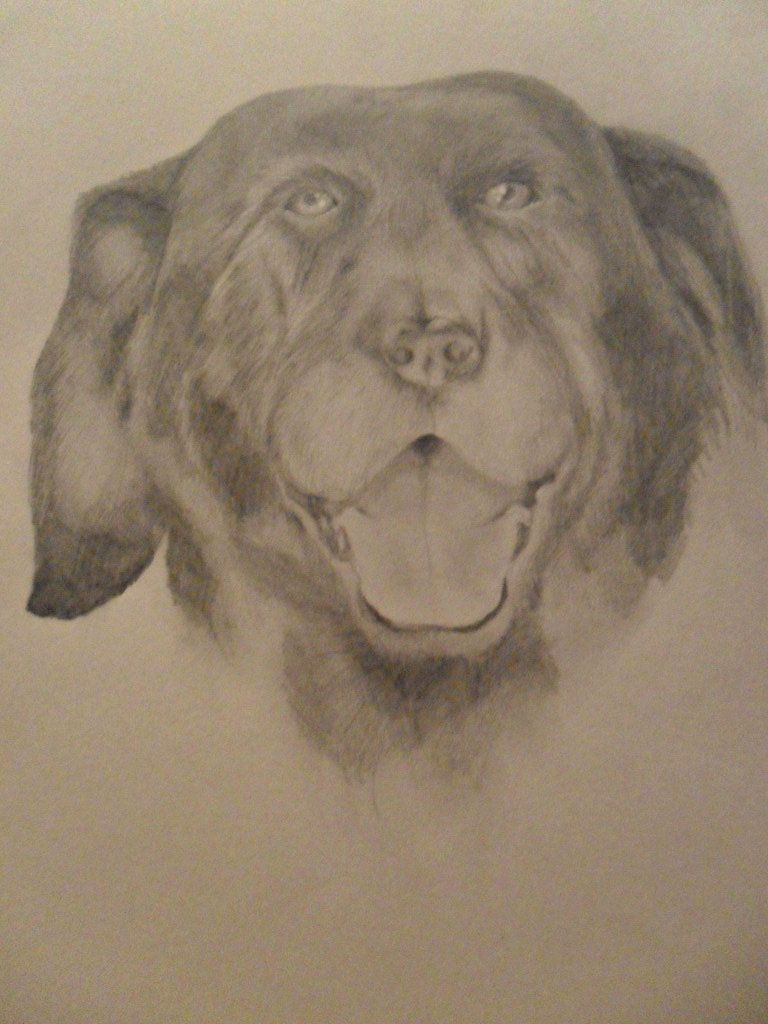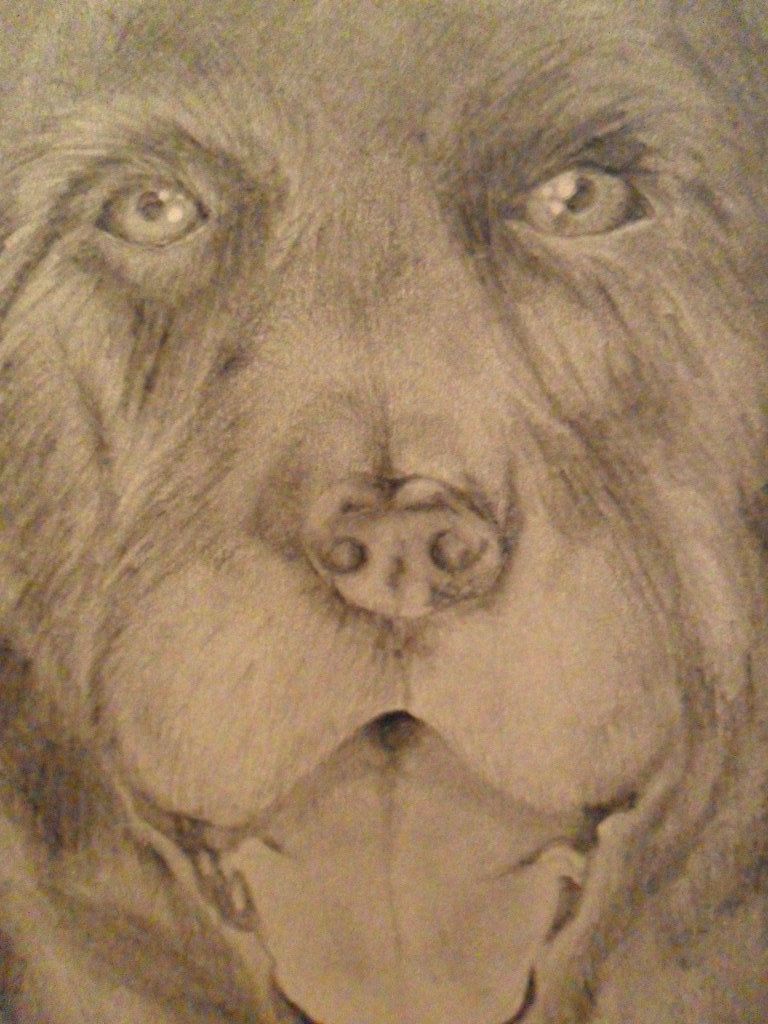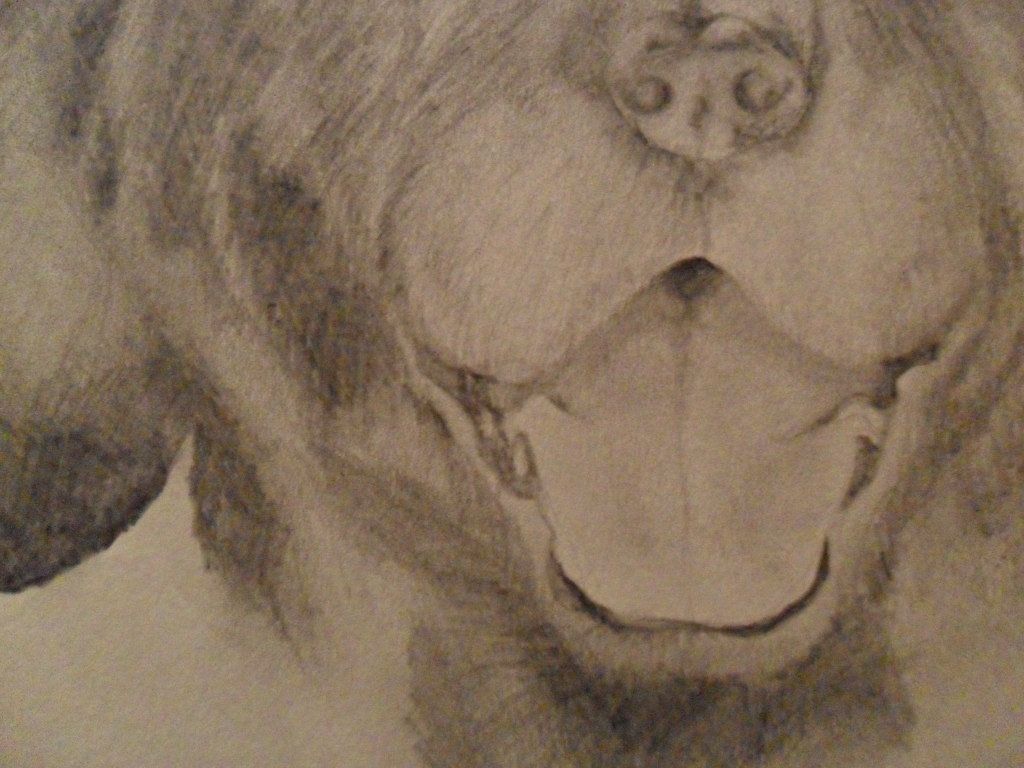 If this hits off and I get a few more commissions, I've already got plans to make this into a little side biz, so here's hoping I can actually make some monies from my degree after all !!