Guess What guys!? I got a new job!! Woooh! I am now a Barista in training at Starbucks! It is an awesome feeling to finally be doing something instead of sitting on my butt and praying that someone gets back to me soon. It's incredible how many companies just don't get back to you at all! Even just a 'sorry you weren't successful' would be better than silence! But any way, yeh, Starbucks! I've been wanting to work there for ages! It always seemed like such a cool place to work, and I wasn't wrong. I've been there two weeks now and I love it! I can't wait to go to work and I have such a blast when I'm there.
The girls who I work with are so lovely and funny. There isn't one person there who I can see myself not liking. All the customers are lovely and I'm already starting to recognize the regulars. I haven't made any drinks yet, at the moment i'm just on the till, but even that is a task in it's self! I didn't realize how much you need to remember! You have to remember what the customers saying as your trying to write it on the cups while trying to remember the abbreviations for everything! I'm slowly getting it, and I haven't made any major mistakes yet, at least not when its been mad busy! I can't wait to be able to do everything properly and not feel like the new girl any more!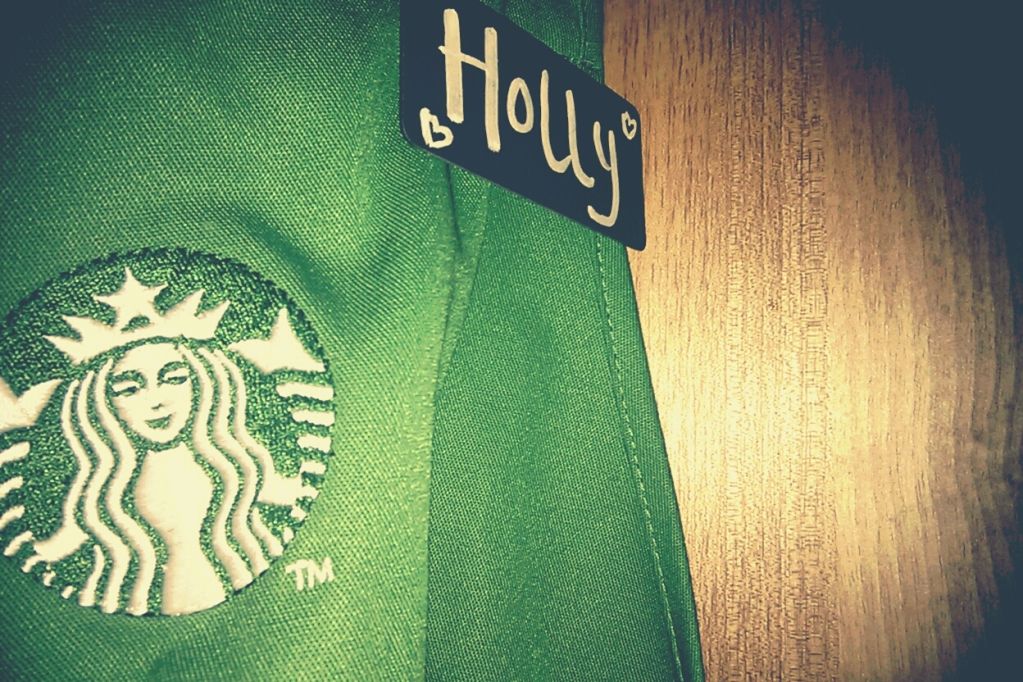 Last night iwas the first time I was able to watch Once Upon A Time on the telly! It's getting so exciting now, and I'm really sad that its nearly over :( I really love this program and I really hope they make a second series, even though I have no idea how it could be continued :S Today is my day off and I'm going to spend it tidying the house and probably watching Harry Potter or something...obviously!