So this is how long I haven't blogged for, 3WEEKS
(!)
ago I had my graduation!! I promise that after this I will mention Uni as little as possible. It seems all I've talked about for months is University :/ But this was a really nice day and I felt really proud of myself :) I felt like I was in a movie with the cap and gown
(I didn't realize people actually wore them!?)
Any way it was a lovely day, the sun was shining and everyone was happy.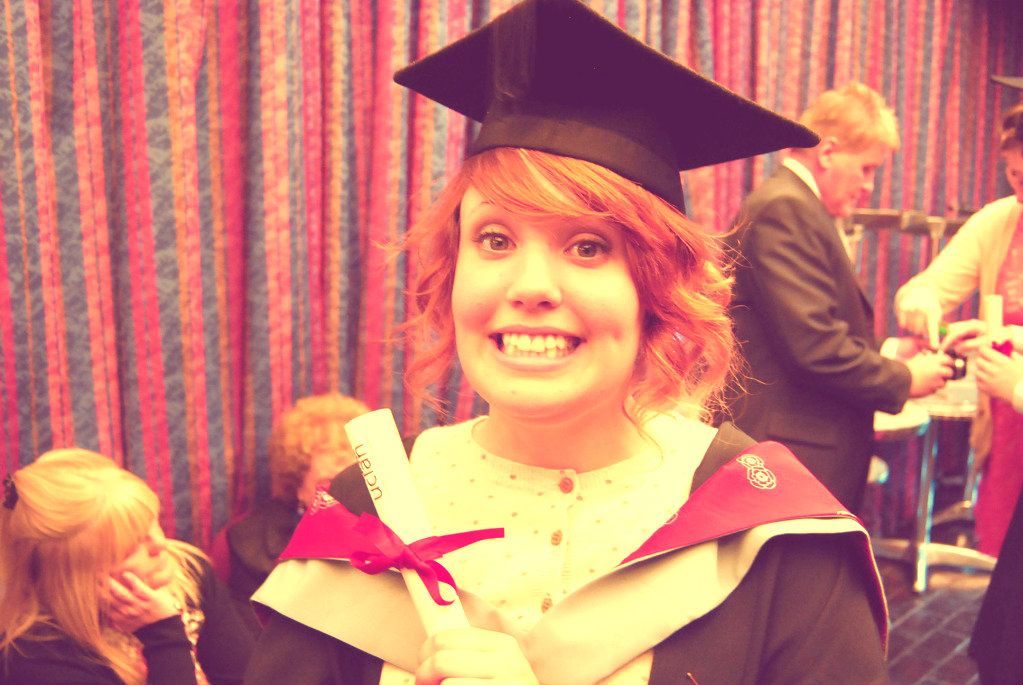 One of the best things about the day was that I got to see my mum and dad together which hasn't happened in a really long time. Obviously their not together anymore and I thought it would be really weird to have the three of us together again but it was really nice and they both looked so happy and proud of me. I love them both very much and I'm glad that we could share this day together because with out them I wouldn't be where I am today. They supported me through everything that I wanted to do and still continue to help me follow my dreams and just live my life as best I can. I owe them everything and I love them deeply.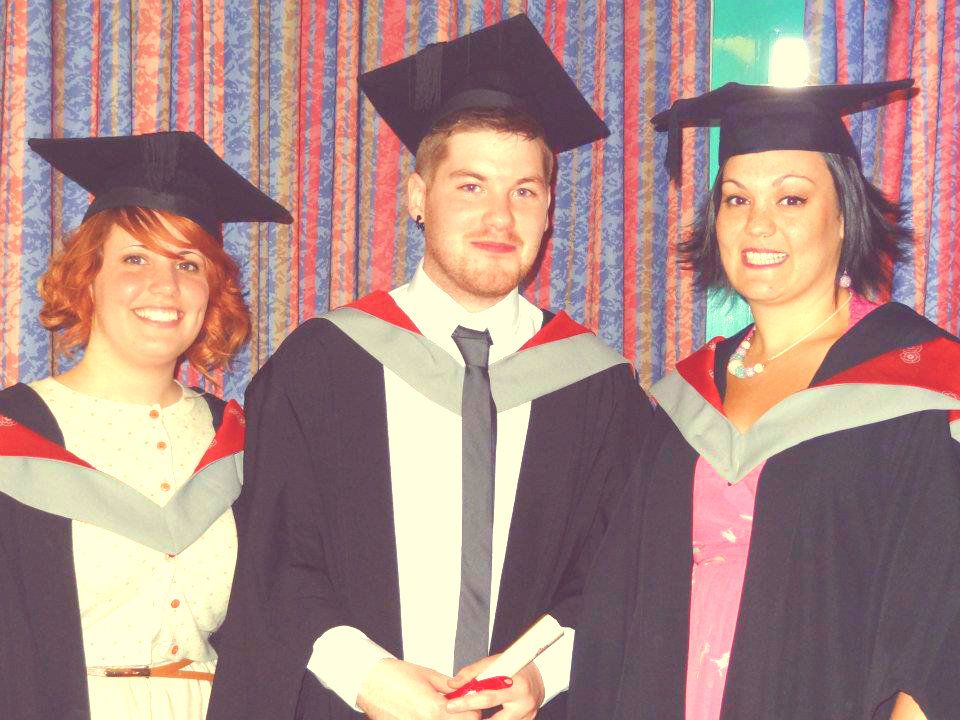 Obviously Uni wouldn't of been much fun without a few good friends. It was great to get to graduate next to my best friend. We started Uni together and we stuck it out together too :) And the few friends I made along the way, I will miss them so much!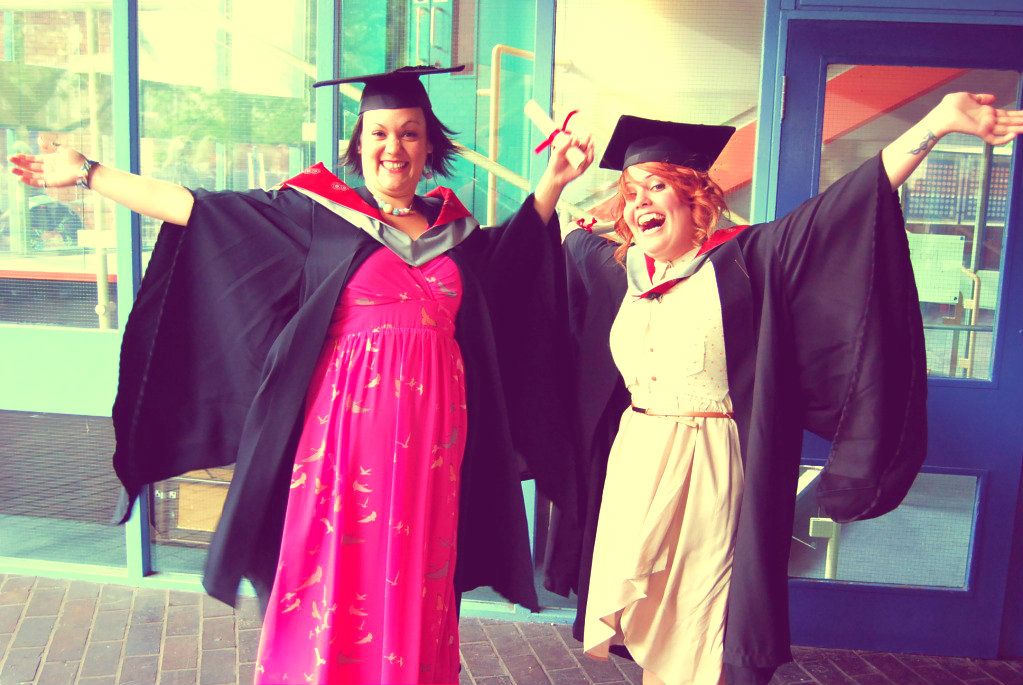 I got flowers!! It was really funny actually. I saw some guy walking round with flowers and jokingly I said to mum 'aww I wan't flowers!' and then later on when we went for a meal, her husband Matt came in with a bouquet of flowers! I suppose you had to be there but I promise you it was funny!! An outfit post will arrive shortly with my beautiful dress from the day, but I thought that deserved a separate post :) So much stuff has happened lately I'm a little over my head on where to begin!
But what's been happening with you guys? Leave a link to some recent posts and I'll catch up because I've been a bad blogger lately and hardly been on the computer at all! I promise it will get better!