England has been going a little Jubilee mad lately. Probably because it's the Queen's Jubilee, but who knows...Tuesday was the official day of the Jubilee but I was all partied out after the Street party we had on Monday
(that post coming soon)
so on Tuesday I wasn't really in the mood to do anything extravagant so I went to for a coffee with Mum. We went to this pottery painting place that does really nice hot chocolate and the lady gave us free Union Jack flags so I gave that a wave in celebration, but that was all I could muster. We went back to mums in the evening and sat on the sofa all day and watched films curled up with the cat. We had a little fun in the garden with the gardeners dog though as a little break. It was a good day.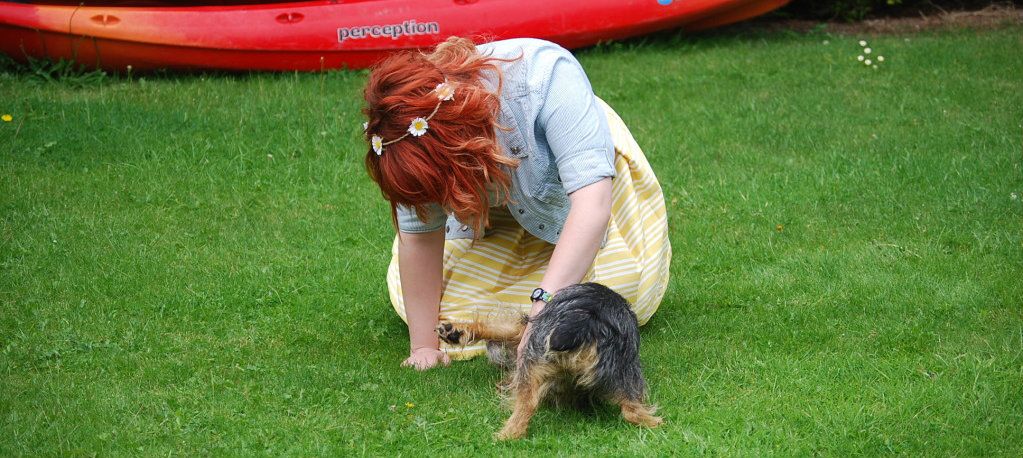 Jacket-
Dorthy Perkins//Top-Peacocks//Belt-New Look//Skirt-Marks & Spencers//Boots-Fat Face//Headband-New Look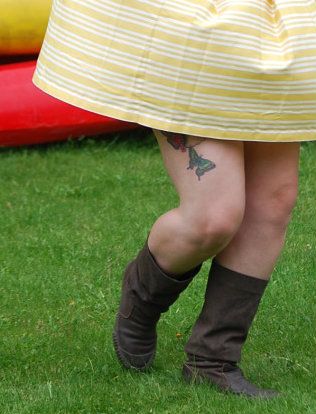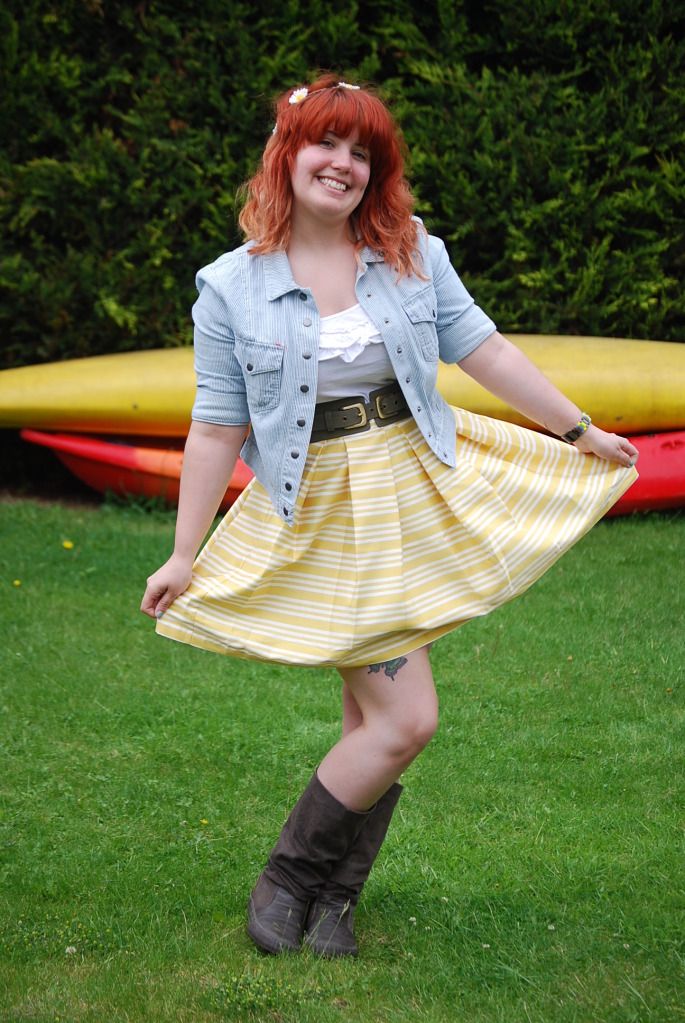 Can you tell I love yellow yet? and this jacket? I've pretty much wore this jacket with that colour
everyday.
Whilst on my epic search for jacket I was looking for a dark one but I'm so glad that I chose to go light. It's so much more versatile and summery :) This skirt has got to be one of my all time favourite item of clothing. It is soo comfy and pretty and lovely and yellow. But I love it so much I don't want to ruin it so I hardly wear it, bummer! I think I love this outfit just as much as
this
one! I definitely need more yellow in my life. It just makes me feel so happy! Speaking of happy, I'm
so
happy I didn't get rid of these boots. I've had them for years and years and I kinda fell out of love with them, so I hid them away at the back of the wardrobe, but through every purge and ebay haul I've never sold them. I re-discovered them last week and I completely remember by I loved them so much the first time!! It's so funny when that happens, it's like having a new pair of shoes. And this is my excuse for never throwing anything out 'I might love it again one day!' My hair looks so cool in these pics. Am I allowed to say that? I'll say it anyway, its so cool!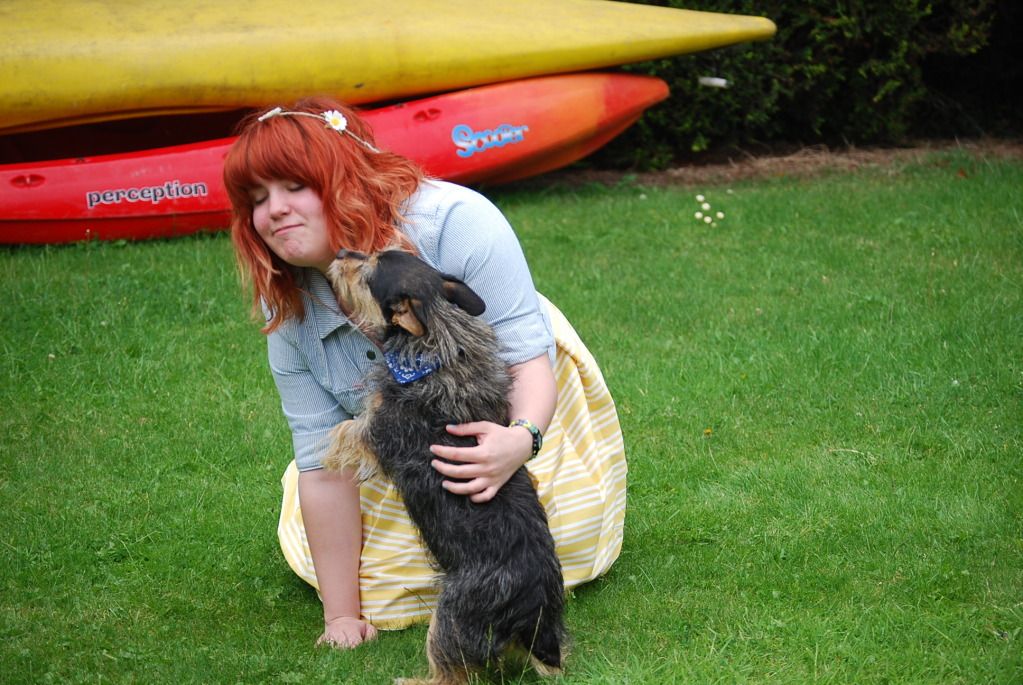 I do not like dog kisses.

Do you keep things 'just in case'? What is you're favourite colour to wear?