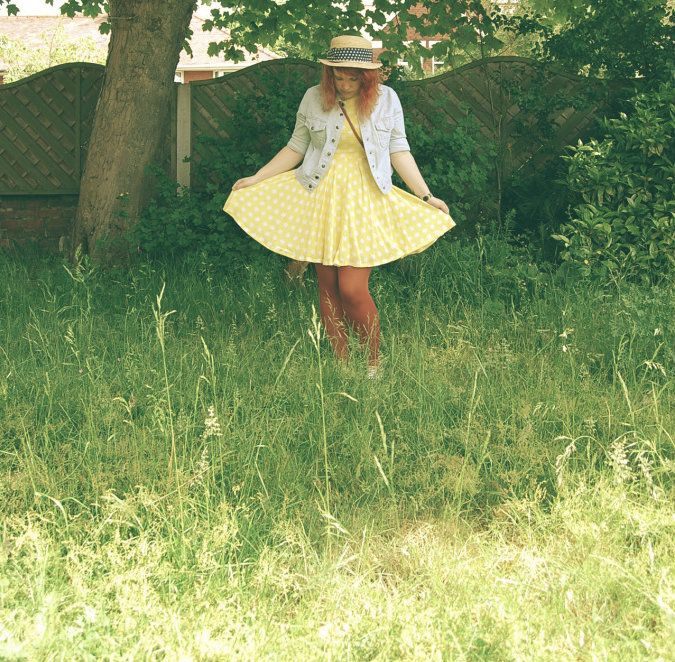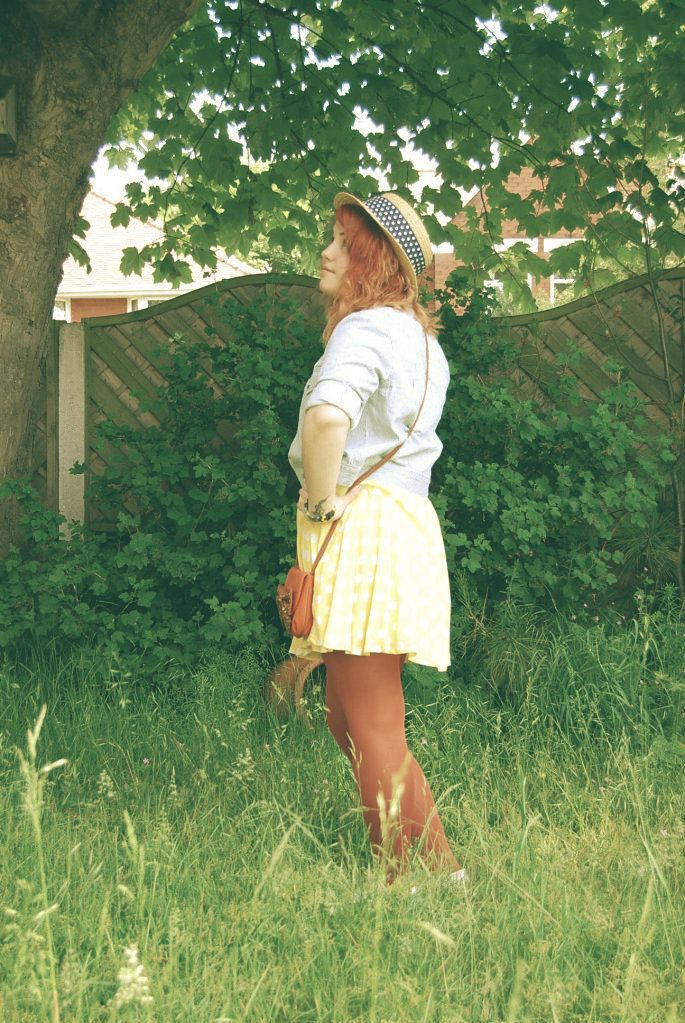 What I Wore - Hat-Accessorize//Jacket-Dorthy Perkins//Dress-New Look//Tights-New Look//Bag-Deichmann//Shoes-Primark//Broach-Gifted//Watch-Lego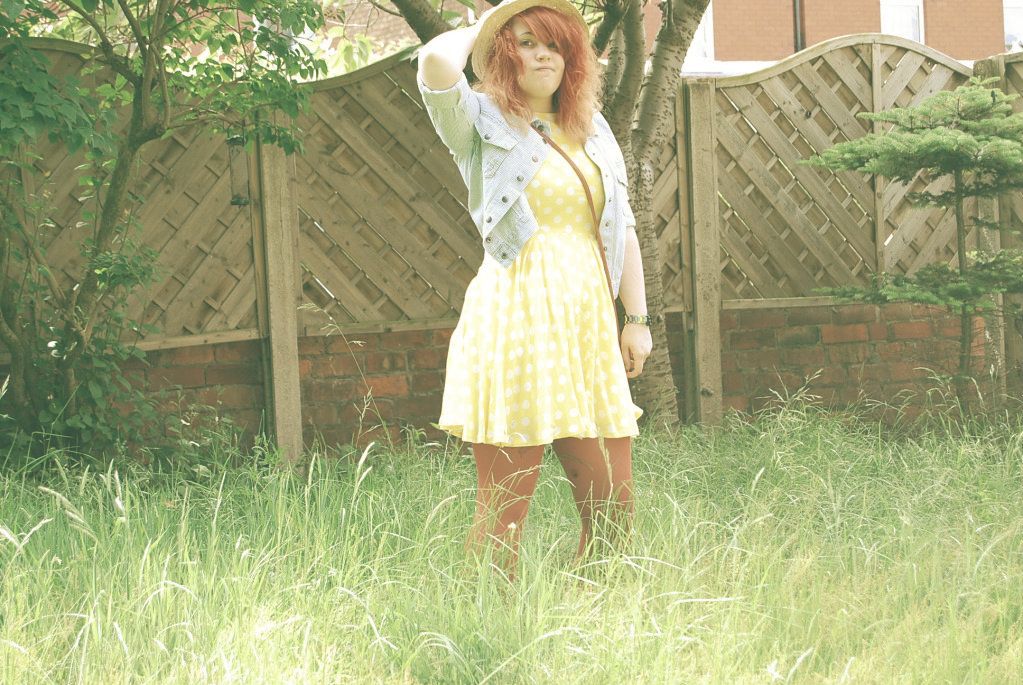 So it turns out that I cant choose what pictures to put in outfit posts and end up putting them all up, I don't know if this makes me vain or just indecisive? Saying that though this is one of my favorite outfits at the moment. I felt so nice in it and I'm trying so hard to not over wear it. I got pretty much everything apart from the shoes and the hat for my birthday. I've been after a light jacket for ages. I wear cardigans a lot but sometimes you need something that is a little hardier but lighter than a coat. I have been looking for the perfect one for some months and this was the only one I liked! I seriously cant get over how nice I feel in this outfit. I LOVE IT! These tights are amazing! I'm awful at ripping tights but these are pretty much unrippable and the most amazing burnt orange colour. I wore this outfit to go to town with my nan last week. It was a beautifully sunny day but we went to the cinema to see Snow White and the Huntsman. What. A. Film! Totally worth missing out on a afternoon of sun.
I love my garden at the moment. Basically were the type of family who like the idea of gardening but hates do it and just wishes that one day we will go outside and the garden will look like a beautiful landscape by magic. So as you can imagine its wildly over grown and the only mowing that goes on is in patches as the guinepig run moves round the garden. That being said I love it. I love the over grown look and maybe with a little pruning and planting of wild flowers here and there it would be the perfect wildlife garden :) I love taking photos there because it has high fences so no one can see and the grass reaches my hips in places so it gives of this 'American corn field' sort of vibe, which I've always wanted to take photos in.