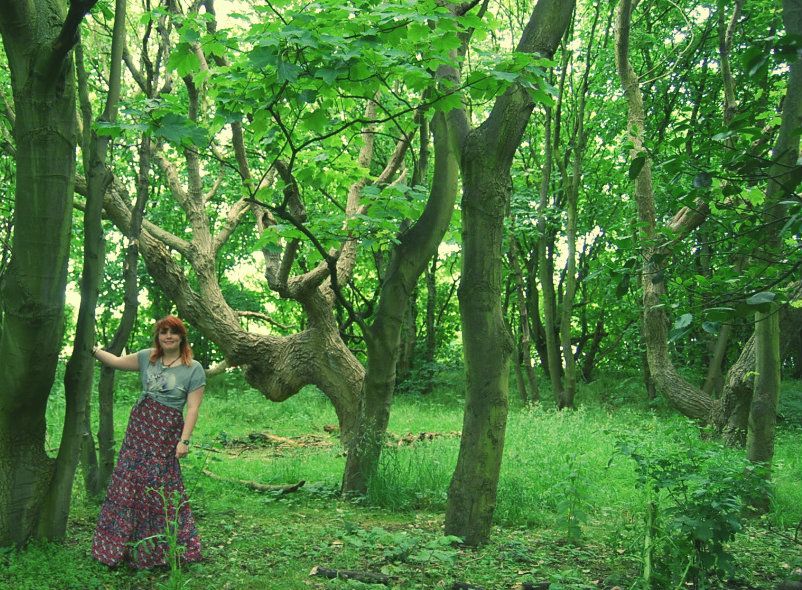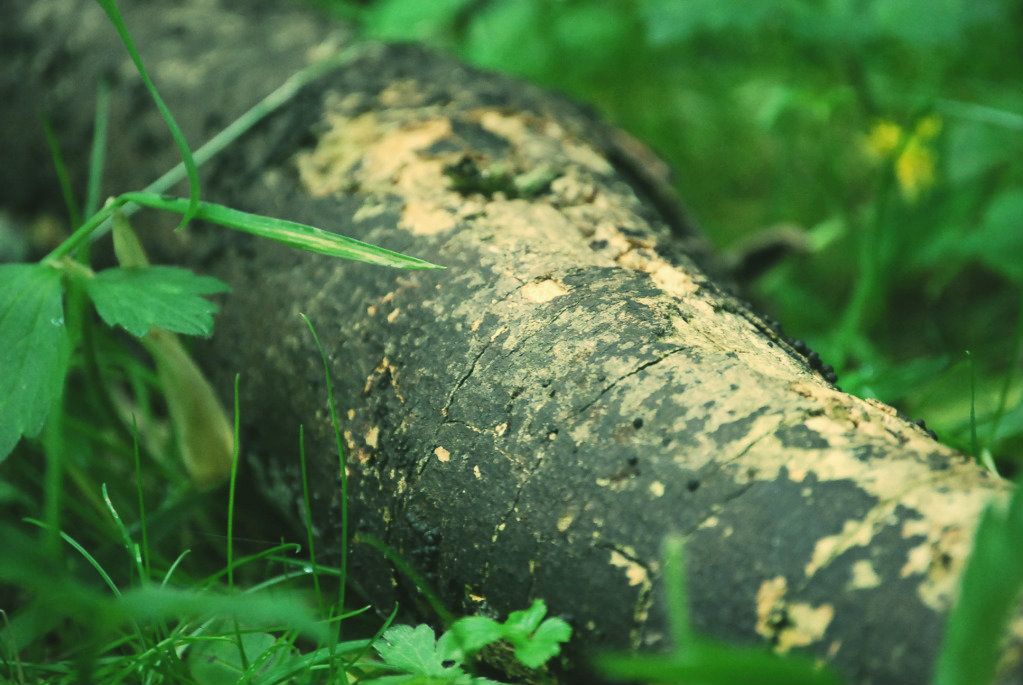 The other day me and mum went to the park to take some outfit posts. We thought we'd take a few different outfits in one because the weather was gorgeous and you never know when the next batch of sun will come in our little rainy town. It had just rained and the wet and the sun made everything an amazing color green, it was beautiful! This is the other Maxi dress that I own. It's a little long so I have to wear heals with it but I love the pattern! It's so colorful and flowery, I feel like a real hippy in it. The t-shirt is one of my favorite's I think I've ever bought! It's a Unicorn for peet's sake, how can it not be!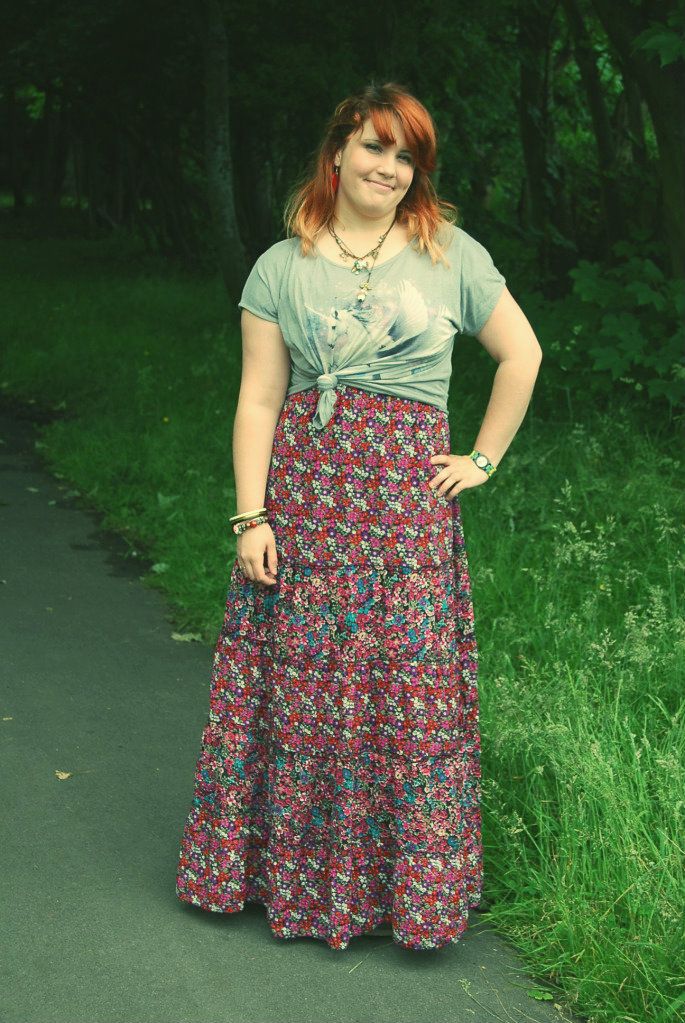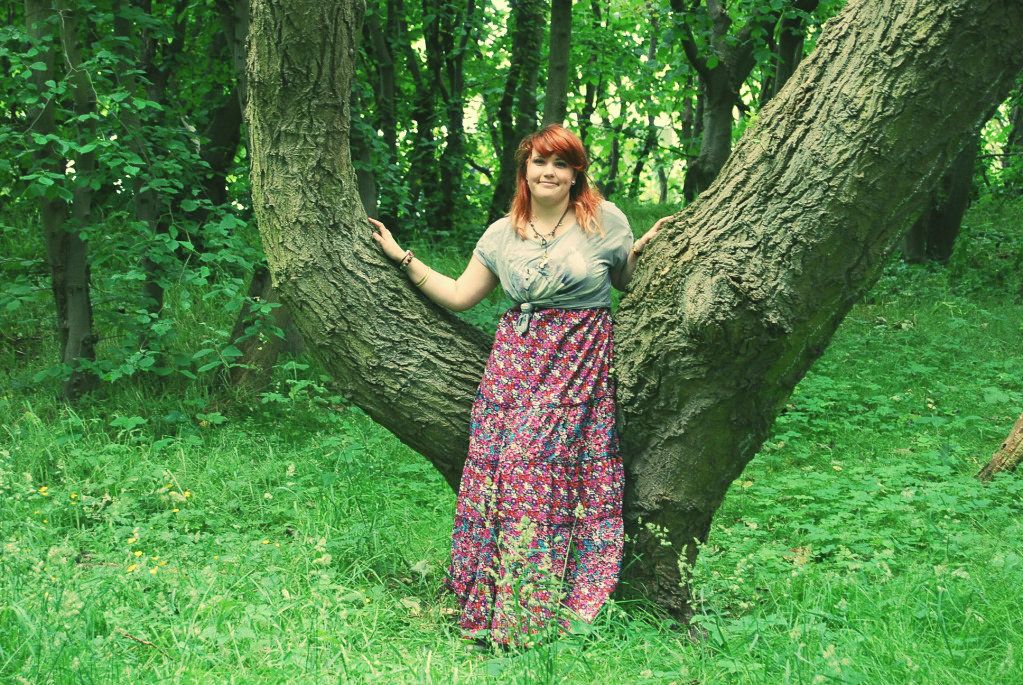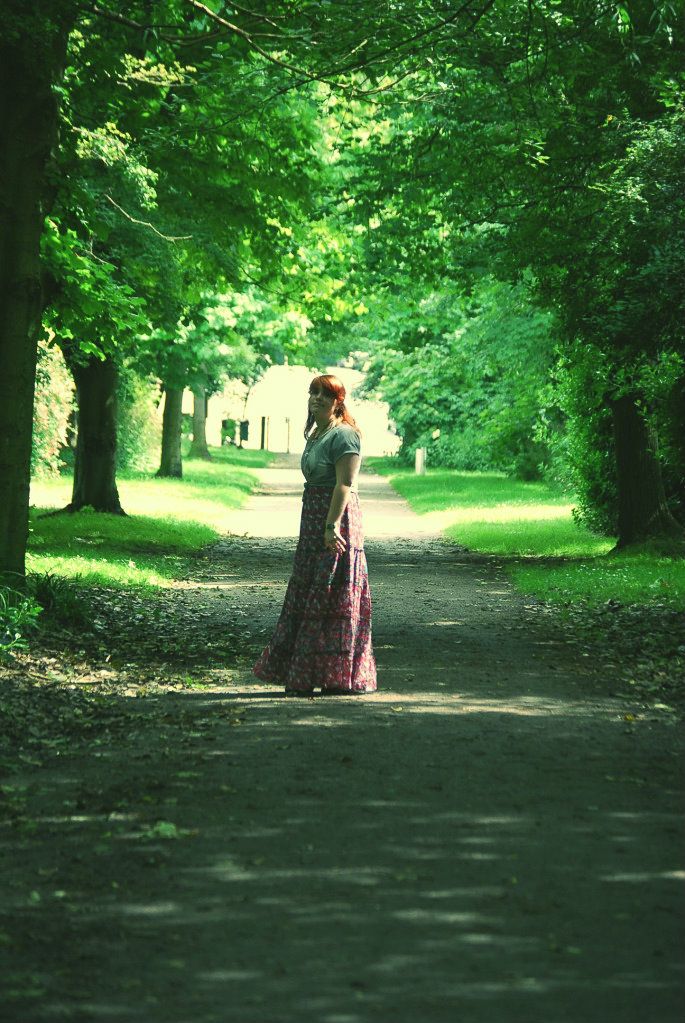 This is one of my favorite parks in my town and I hardly ever go there! It's got a massive part which is just grass with paths where concerts/garden shows/ect are placed
(it's huge)
and then some tennis courts, boules fields and this really pretty paved part through the tree's AND a football field AND a remote control car race track AND a play ground. It really does have everything! Some of the tree's are beautiful and narly, I loved poking around in the grass and seeing what I could find. There were some cool little mushrooms and lovely wild flowers :) I felt like a nymph walking through a meadow.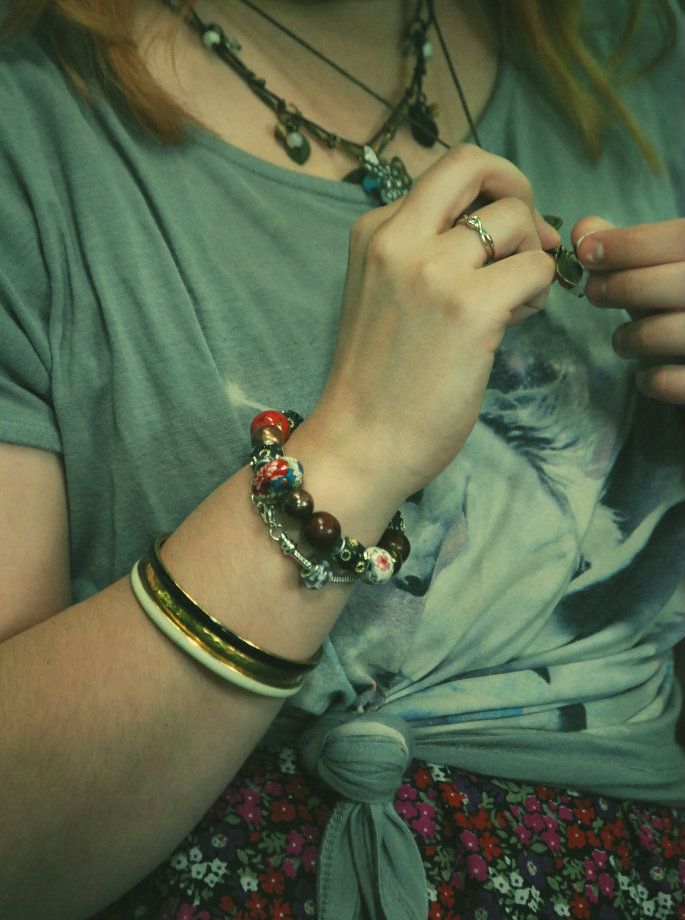 Mum took these photo's for me and I love how they turned out. The night before I was showing her all the blogs that I love that have lovely photos and showing her how I wanted mine done. She's getting better every time and I love that she takes the time out to do it for me. And its a bonus that we get to spend all the sunny days together outside having fun :) I'll be back later on this week with the other outfit that we snapped whilst at the same park! This week is super busy with knitting group, job hunting, major gardening, moving back home permanently and room sorting out. It's going to be a very physical and tiring week but I am looking forward to it! I like the structure and having goals to work towards. Here's to hoping I get them all done...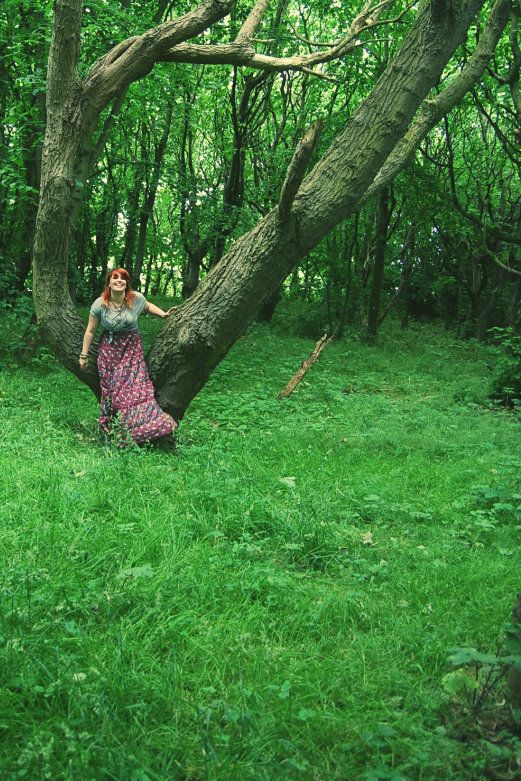 T-Shirt-New Look//Dress-T.J Hughes//Hair Clip-New Look//Boots-Blowfish