For my birthday my cousin from Devon
(but lives in Leeds)
came down for the weekend and it was brilliant. It's been really
really
hot so we sat out in the sun pretty much all the time and sunbathed. We met my other cousin in town, bought some food and went home to have a picnic in the garden. It was really nice to spend some quality family/girl time as we hardly see each other any more. We were/are such a tight knit family that as everyone has gradually moved away its hard to miss each other loads! Luckily we all still want to go on holidays together and visit all the time so we see each other a few times a year, but its not the same as when we all lived with in walking distance!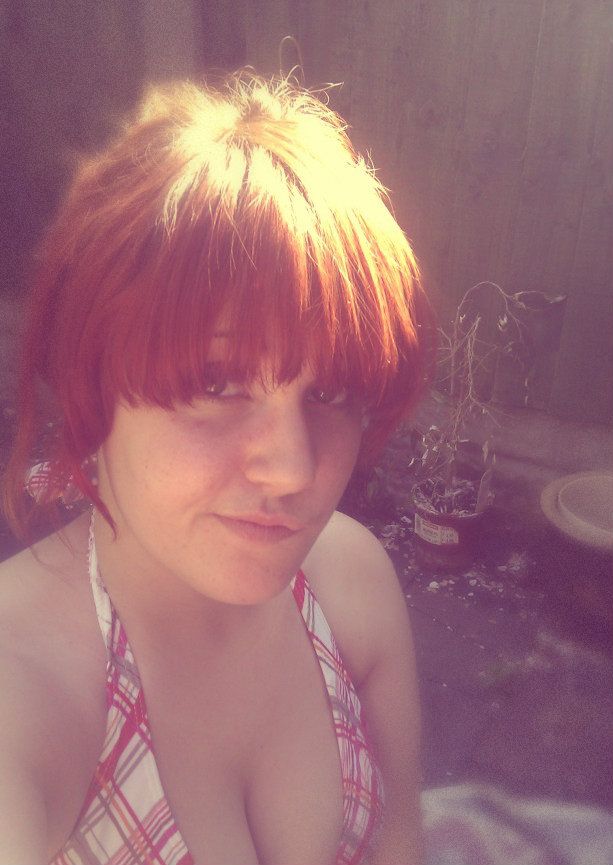 The evening before my birthday we went to see my other cousin in a production on The Sound Of Music. It was really good. I love going to shows and ones with family members in are even better! Me and Heather decided to dress up kinda smart-ish because me were going to go and have a few drinks after but I wasnt feeling too good. I had a cracking headache and when we got home I was sick everywhere...so not the best start to a birthday but I've had worse. This is the most hideous picture, but it was the only one with my full outfit on so it'll have to do! The dress is the same one from
post
when I had my first blog meet up and the shoes are from Next. I have to do them up real tight because there a teenie weenie bit too big and I've gone over on them a few times. I got a few funny looks at the theater wearing this dress because its really short and when I sat down it rode up to my hips, so basically it looked like I was sat with no bottoms on!! How embarassing!!
(probably more for the old man sitting next to me!)