I think growing old is beautiful, and I look forward to it. Don't get me wrong I love being young and I don't want to grow old any time soon, but I also will not fight it when it comes and I will embrace it. I love the thought of passing on all my stories and knowledge to my children and grandchildren. To sit having tea with my girls and still talking about boys and the cute milkman. I look forward to strolling, no matter how slowly, with my husband through town or where ever me happen to be, two wrinkly people. I want to laugh and reminisce about old times and I want to be able to give my grandchildren my book collection in hopes that it will stir their imagination and keep them young at heart like they kept me. I want to be old in body and young in spirit and still be able to 'kick with the young-uns', for my grandchildren to tell their friends that their grandma is cool and gives them sweeties and reads them brilliant stories about dragons and far off lands and sings them lullabies in bed.
I know this is not a common way of thinking but I accepted long ago that one day I would be old. I think it go's back to youth group at church. One day I was flicking through Proverbs and I came across Proverbs 16:31 'Gray hair is a crown of splendor; it is attained by a righteous life.' I thought it was a beautiful thought and I remember thinking 'I want grey hair!' It has stuck with me through the years and every time I think of being old I smile, and think one day I will have gray hair and I hope and pray that I would of gained it by living a righteous life. Being old is another adventure and I plan to make the most of it. I know this might be the naivety of youth speaking and being old wont be all I have thought it will be but I'm sure gonna try and live it all to the full.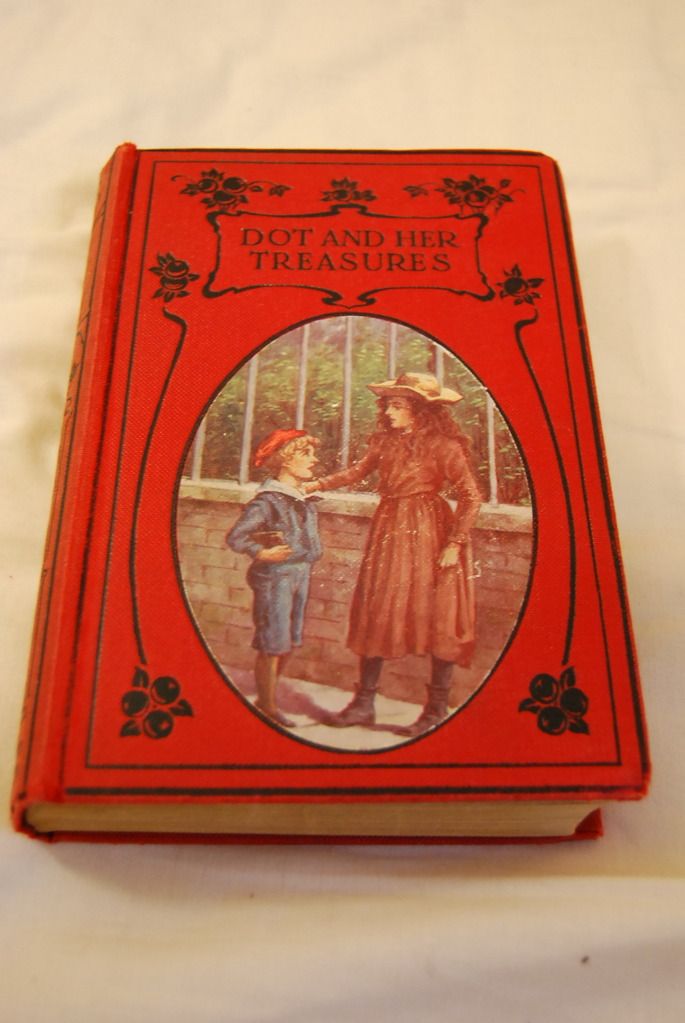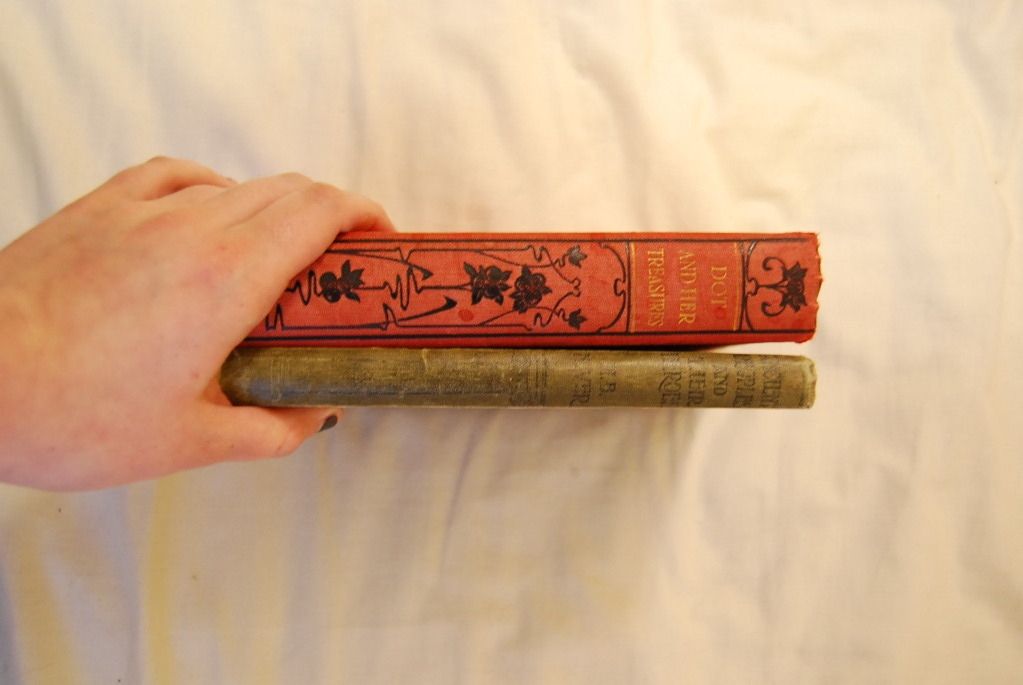 Anywho, the point of this post was actually going to be a 'thrifting finds' but my finds got me thinking about the above because today I found one of my favouritest and beautiful finds to date. We have and Oxfam bookshop in Preston and I go in it every now and then to have a browse. They have a section of old books that are old tatty hardbacks and this time I spotted this little red book hiding at the back. Its called 'Dot and Her Treasures.' I collect children's books so I was instantly drawn to this and I thought it sounded so cute. I flicked through and read a few pages and it was so beautifully written and romantic that I decided to buy it. When I was looking for the price, I went to the first page and found this.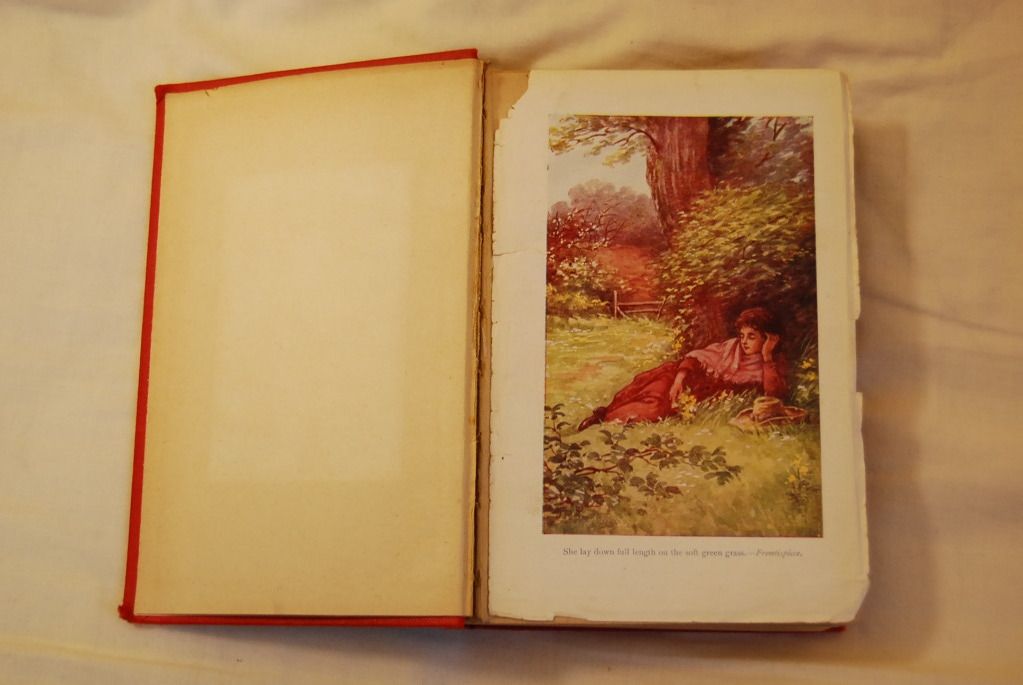 This book was presented to Isabella Swan in 1911 for good attendance at Wesleyan Methodist Sunday school. I think its amazing that I now have this book. It was all this that got me thinking about growing old and passing down my books. I know they will never looks as impressive and as beautiful as this but still its the thought and the idea behind it that gives it all the meaning. I did a little research and found a picture of the Church back then around the time she would of attended. I know its non of my business as she wasn't related to me, but I just can't help wondering who she was. I know when you thrift something it has always belong to someone else but this is so specific that I do wonder.
I also got this cool little book about ancient civilizations and their heros, I love classics and mythology so this should be an interesting read. This book also dates back to 1912, I wonder who owned this? Maybe some university professor? An anthropologist studying ancient cultures? or maybe just a curious no body like me? And I got two fantasy books that look like there gonna be a lot of fun :)
So yeh, this has been one crazy post and I hope it makes sense and I don't sound like a total weirdo. I promise I was only going to write a 'thrift post' but sometime my mind has other plans. Good job I didn't do a VLog like I was going to try out!! How disastrous would that of been! Anyway, just to let you know, while you read this I will be on my way to the Harry Potter Studios in Leavesden!! I'm beyond excited and can pretty much guarantee that I'll be jumping up and down in my seat nattering my dads ear off. So enjoy your weekend what ever it is your doing and I shall be seeing you on Monday morning bright and early with a book review, if I finish the book in time that is! Toodles!