Hands up if you've seen the Burlesque movie with Christina and Cher? It's got to be one of my fav films, I can't stop watching it!! It's so cheesy and I love it, I tell everyone to watch it, so WATCH IT!! I made my mum watch it and she's now hooked too. So much so that for my birthday surprise my mum booked me and her tickets to the burlesque show Martini Lounge in Liverpool!! It was amazing, but I will save that for another post when I've got all the photo's from mums phone. But here is what I wore!! It's not very Burlesque-ie but we went shopping before had so hand to go in something a little more normal. We both agreed that next time were going all out with the fancy dress though!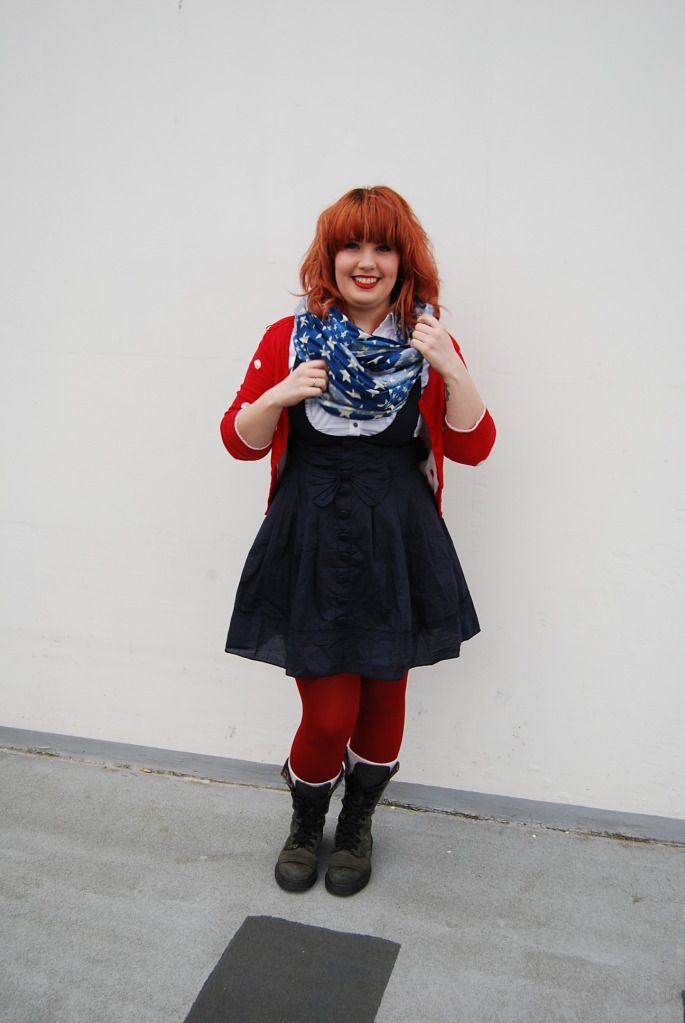 I bought this dress and shirt combo on my trip to London last week. It's from Camden Market, one of my favourite places to shop. I fell in love the moment I layed eyes on it. I love the uniqueness of it, is is a dress or a skirt...who knows, I do know it fits amazing and looks darn cute! I actually wasn't going to buy it because I had spent entirely too much money but my friend practically begged me to buy it, so I did :) The shirt is separate from H&M but it fits like a glove. I have trouble with shirts as I'm rather largely busted (is there a nice way of saying that?!) and always get that stupid gappey bit in between the buttons. The only thing is its totally see-through, which I didn't notice until I got home, so cant wear it without a cardigan or scarf. Gaaah!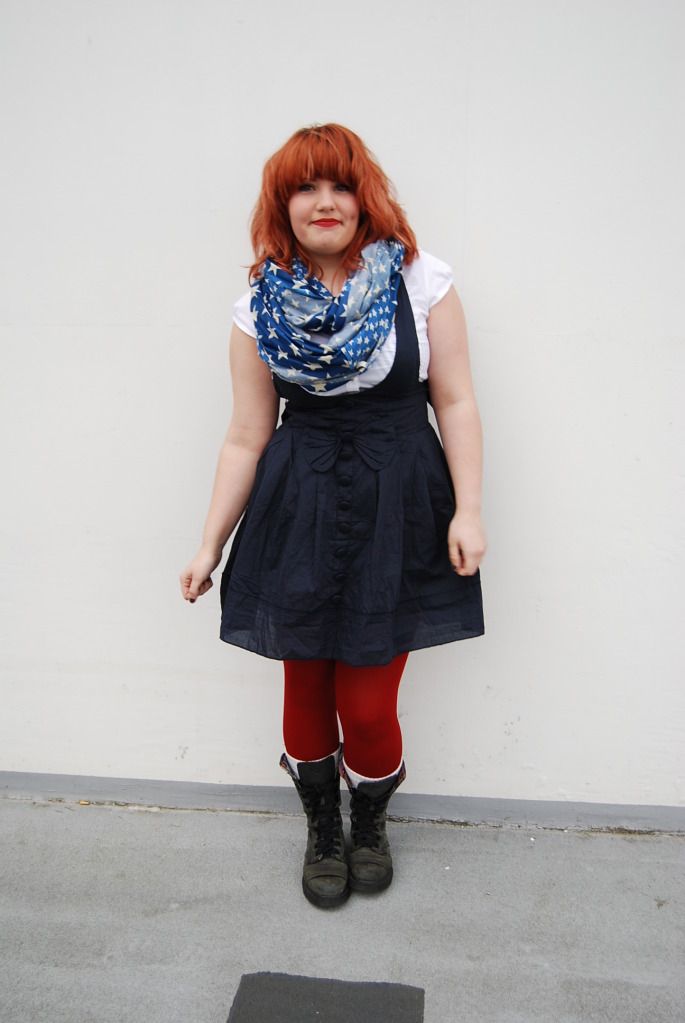 I wore: Scarf-River Island//Cardigan-New Look//Shirt-H&M//Dress-Camden Market//Tights-Accessorize//Socks-New Look//Boots-Doc Martin
Its so cold again at the moment I had to break out the winter boots! Not that I mind, as I love these shoes but when your in the mind for sandals and cute heels, these are the last thing you want wear. Mum looked as gorgeous as even and I would say where her clothes are from but I forgot to ask and I cant remember! I know the bags from TopShop though!!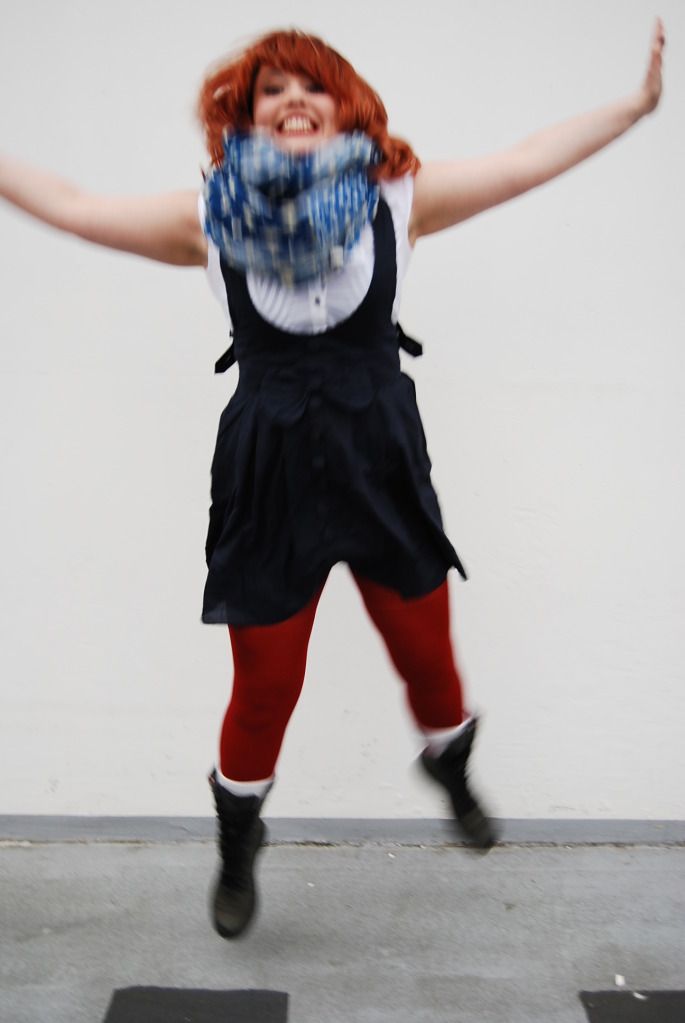 And of course the customary jumping photo :) Keep your eyes out for the Martini Lounge post...it was such a great night!!