Me and mum love to shop. Granted we never buy anything because clothes are stupidly expensive at the moment but it's nice to see what could be. We regularly go on trying on days and we always have so much fun. We have a rule that if one of us says to the other 'try it on' you have to try it on. This results in some hideous but hilarious outfits. This time round we didn't do this so much. It was so packed that we only really tried on what we liked but I did get mum to try on a pretty ugly onesie.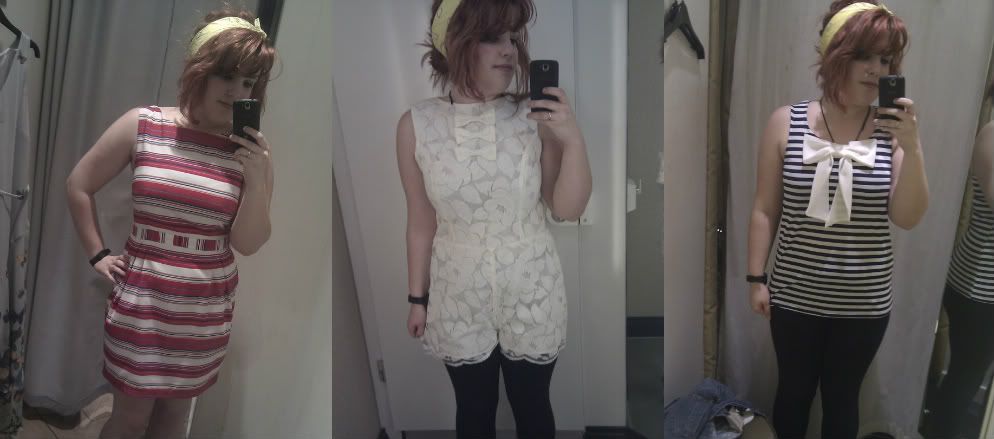 This stripey
dress
from warehouse was the most comfiest beautiful dress I've tried on it ages. It fitted perfectly and the back was gorgeous. It was a little out of my price range but I will be looking for it in the sale because I really want this in my wardrobe! I'm just gonna come right out and say it, I like playsuits, there cute and fun and I would like another one,
this
one to be exact. It's so cute and sweet and it didn't make me look fat and was quite a moderate length, with tights. Mum was making fun of me because everything I was picking up was cream lace, so every cream lace item she found she would say 'ooh look Holly, cream and lace, you'd like that.' Right, do any of you have this problem I have, where you see a item in the shops and think...'I could make that' so you don't buy it but then you never end up making it?! I do ALL the time, I love this
vest
from New Look but I put it back because I can make that much cheaper...but I know I wont :/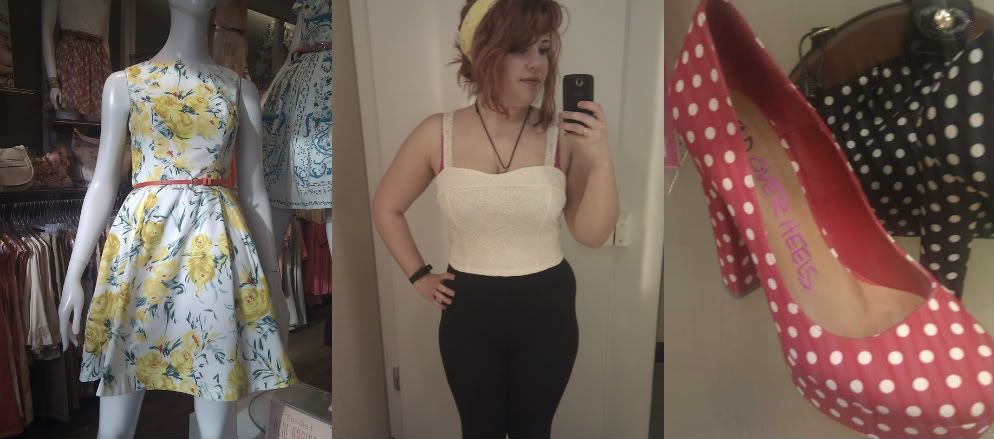 I am in love with Oasis spring line, especially this
dress
! It is just beautiful and pretty much what I have been looking for since I started wearing dresses, yellow, vintage 50's style summer dress. Only one problem THE PRICE!! Eight five flipping pounds! I don't even know how they came up with that number!? Needless to say I didn't try it on because I probably would of started crying! Another cream lace item!
This
is so nineties that I had to try it on and I loved it straight away. Obviously not with the leggings but with a high wasted skirt (which I have a few of) to turn into a cute little two piece or over a dress with a belt...or something haha! These
shoes
are pretty much ment to be mine haha! Red and white polkodots are my favourite thing and I love these. They are so comfy and not too high...maybe in the sale I could snag them for cheaper than £55....excuse me while I go cry in the corner about the fact that I seem to have expensive taste.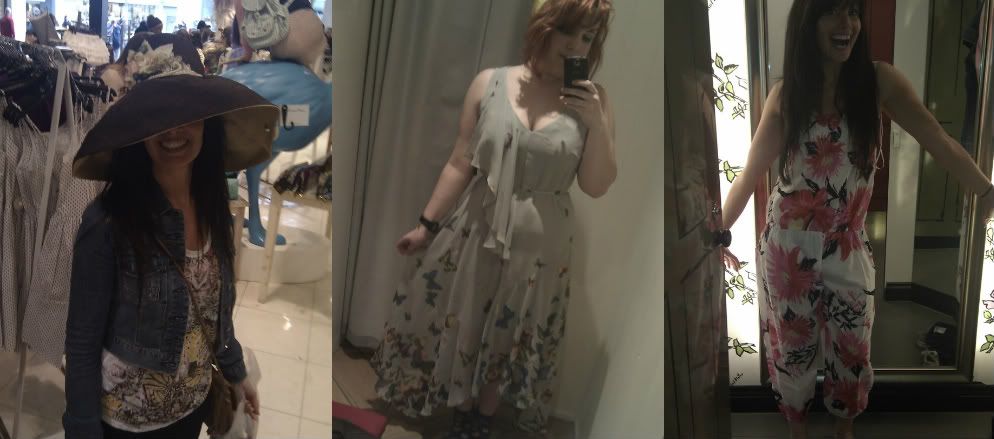 Aaaand the not so nice things. This hat, oh my goodness, It was hideous and do you know how much it was? IT WAS £60!! WHAT?! I'm sorry TopShop but that is ridiculous! The dress is from Warehouse, it looked so pretty on the hanger but unless you stick thin and extremely tall, it's not gonna happen. AHAHA this was the onesie mum tried on, oh my gosh I was laughing so hard, it was awful and totally see through! I can see what they were trying to do but no, just no. (of course if you like it, good for you, you can find it at RiverIsland)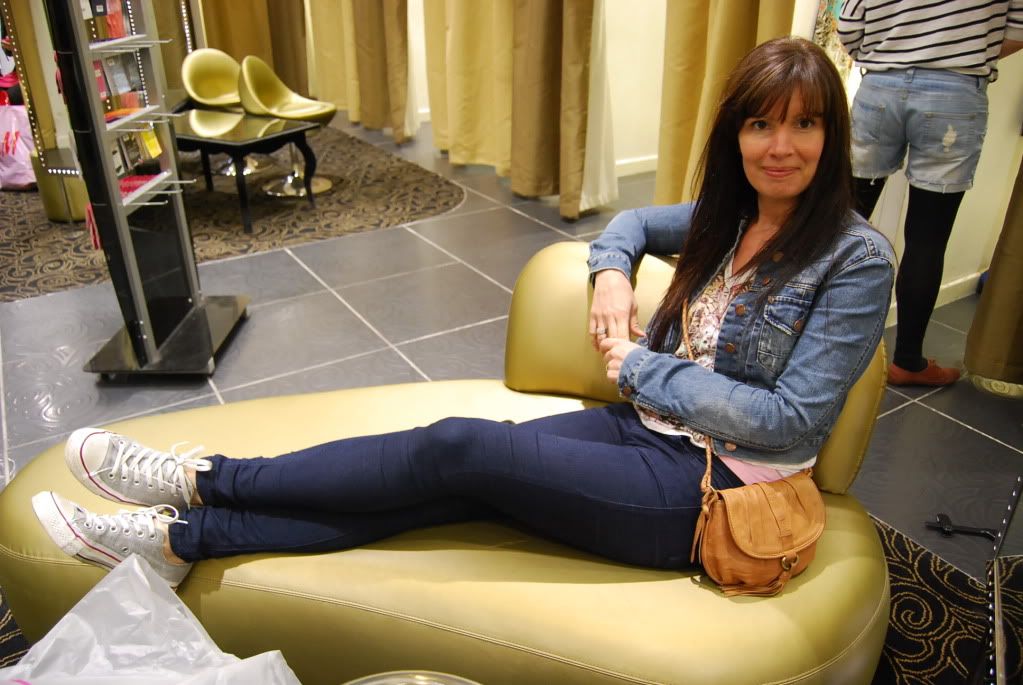 Mum being a super star in New Look changing rooms, there were full length mirrors with lights around them, I felt like a proper movie star!

Do you have a shopping buddy that you always go with? Any funny rules or rituals that you do?