...and I'm not getting married. Not for a good few years anyway haha! We've been meaning to go to this church ruin for some time to snap some outfit pics and we just happened to pass it on the way to Liverpool so we stopped. It's such a cute little ruin, I like imagining what it used to look like when it was new and used. Sorry for the silly amount of pictures in this post but as usual, I couldn't decide what pictures to choose so here is pretty much all the best ones that weren't blurred.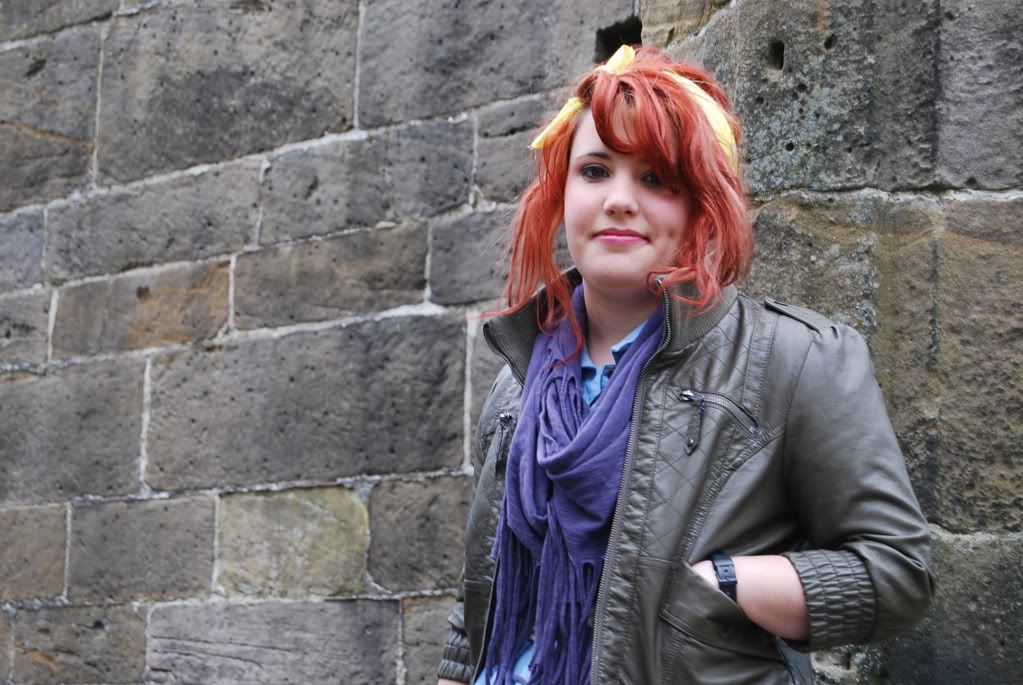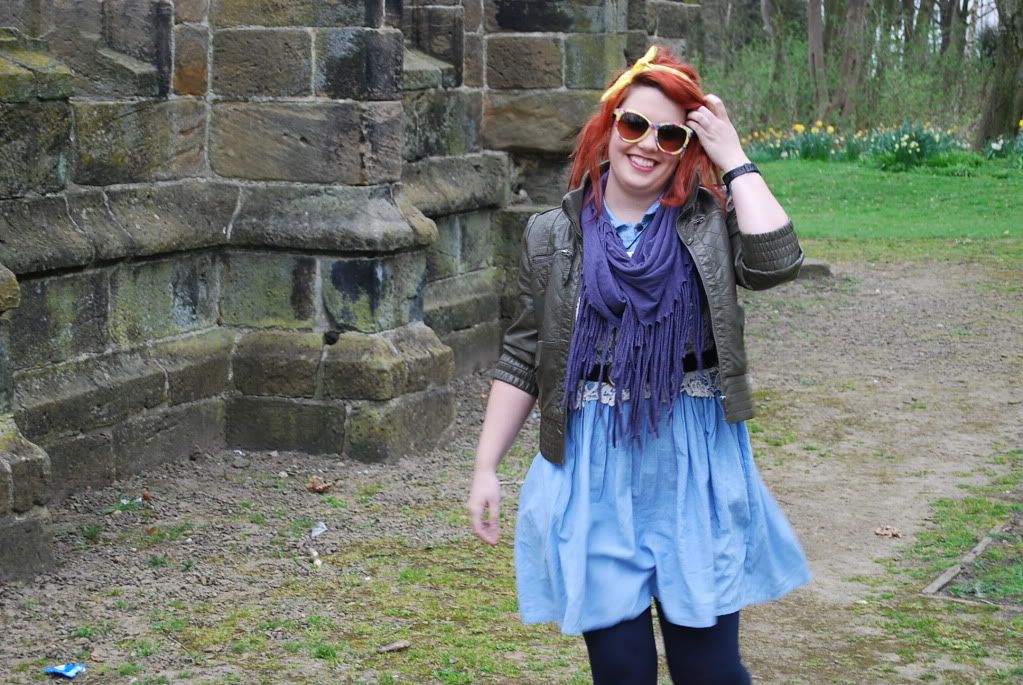 It was really cold so I really didn't want to take off the jacket but I had a nice cream lace top to show off that I bought the other week Also my new glasses, they look ridiculous here as it wasn't sunny and my hair was up which makes them look HUGE! But they look good normally, promise.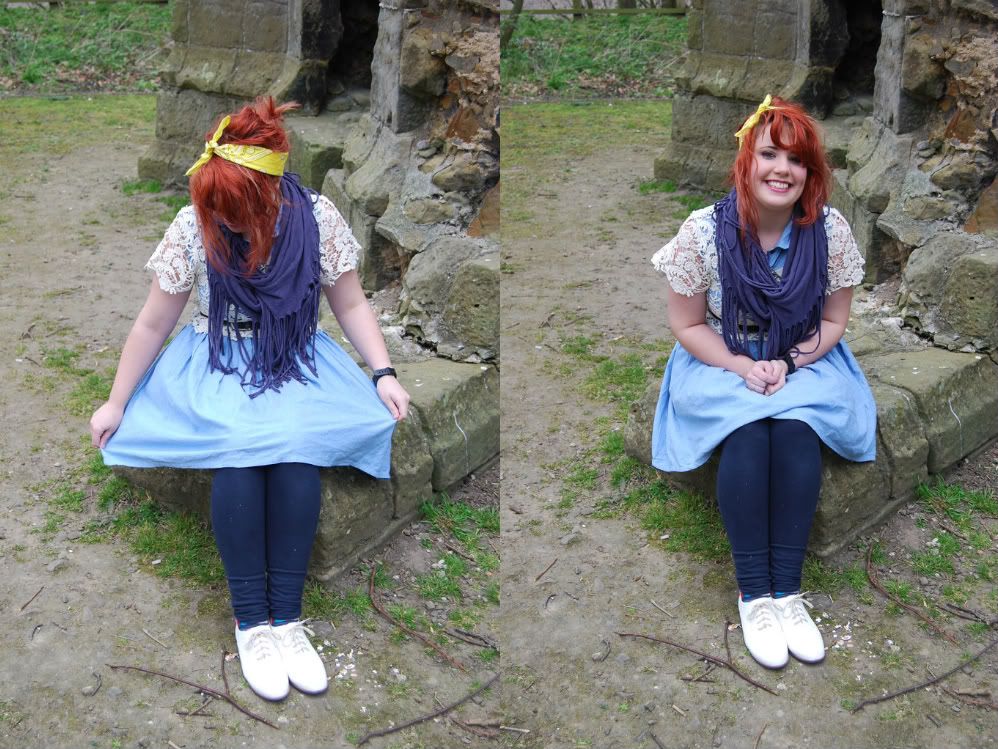 I'm wearing: Lace top-Quiz//Dress-Primark//Belt-my dads//Leggins-NewLook//Shoes-Primark//Scarf-Unknown
I love this headband and it did go with my outfit at the start of the day. I had some little yellow pumps on but it was way to cold to wear them so I had to switch to my white oxfords. I was a bit worried that it didn't fit the 'look' but I quite like the little splash of colour going on here. Also please excuse the hair, I never realised how much it needed a wash, how embarrassing
I cant get enough of jumping photos! They are so much fun to do its ridiculous. These kinda hurt though because I was jumping quite high onto uneven ground, my shins are complaining today and my feet were hurting most of the weekend, but I had fun so its okay!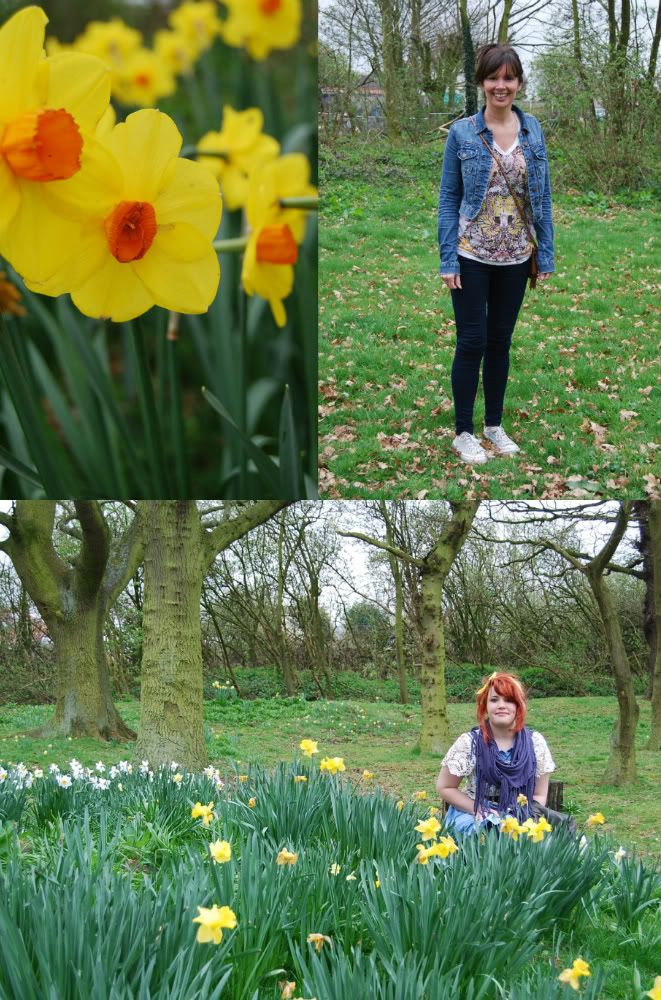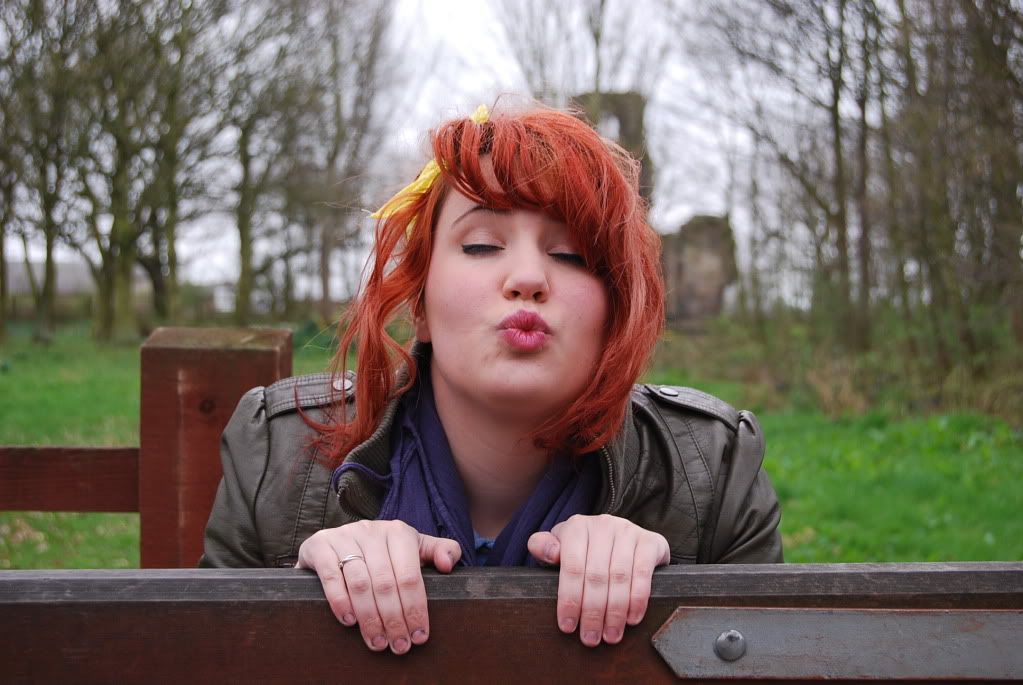 Kisses for everyone!