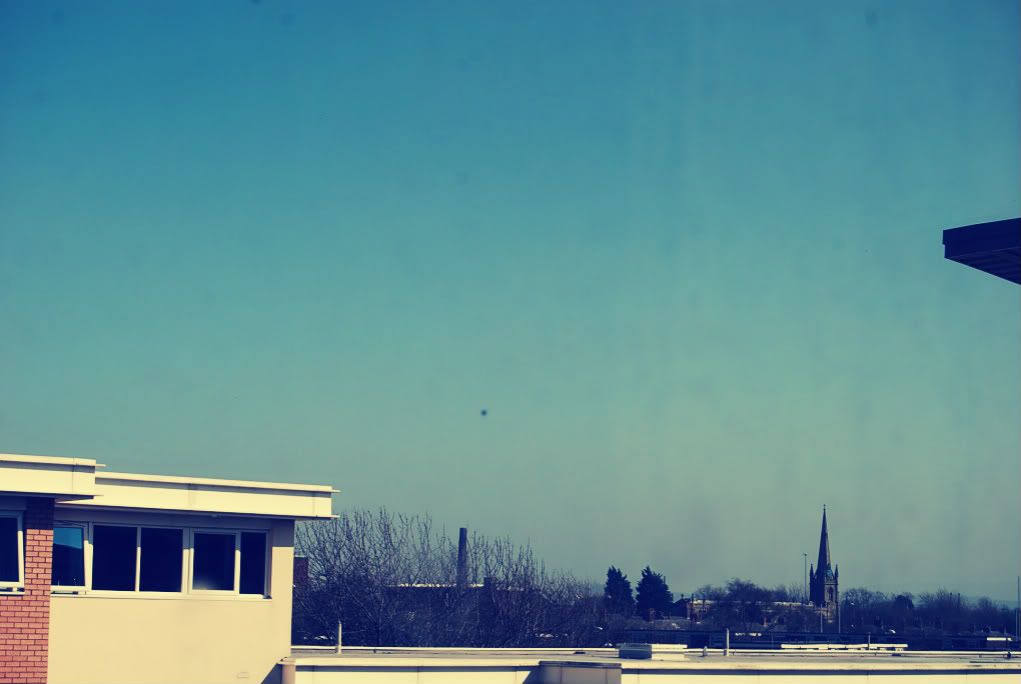 It's a scorching 20 degrees here in Preston. That isn't really that hot, but for the middle of March that is crazy weather! The sky is that yummy blue that makes you think of beaches and the sea and I find myself daydreaming of swimming in the sea and falling asleep reading in the park or playing Frisbee. Everyone around my Uni halls has been having BBQ's and sunbathing on the grass and it makes me so happy to see what a bit of sun does to lift the spirits of everyone. Music is always playing across the courtyard and I'm constantly thinking that I'm in the the middle of a musical and everyone all of a sudden is going to burst into song and dance....The sun does funny things to my imagination.
I can safely say that my art is suffering in the heat. I haven't been able to stay a full day in the studio at all the last few weeks! The sun is just too good to waste and really, who wants to be stuck inside on days like today! I kinda hope that it rains next week so I can get some work done :S We only have 6 weeks left until the end of the year and I finish University for ever!! AAAAAGH! I'm going to be a grown up soon and in the real world....it's so scary! BUT TO EXCITING!!
Speaking of exciting (hahaha smooth)...do you remember
this post
where I gushed at how amazingly brilliant
Boy & Bear
are? We'll I'm still completely in love with them and have quickly climbed the ladder of 'favourite band' to somewhere around the number 2 mark. We'll I'd kinda resigned myself that I would never see them in concert because they were Australian and not that well known over here but you never guess what?! THEY ARE!!! And real close to where I live and I'm super stoked that I got tickets!! I'm going to see Boy & Bear *does a little gig* WOOOH!
We'll this has been a rather random post, but I've enjoyed it :) I've felt like I've had nothing to blog about recently as I haven't done much apart from watch Stargate, Lost, eaten lots of food and painted some wood, and I'm pretty sure that would get old fast, but do not fear. This weekend is the Easter Holidays and I'm kick starting it with a weekend away with my mummy so lots of photos from that and many more from the rest of the two weeks off :) Do you have any plans for Easter? What have you been doing with this awesome weather that we've been having? Any gigs planned or bands being seen soon?