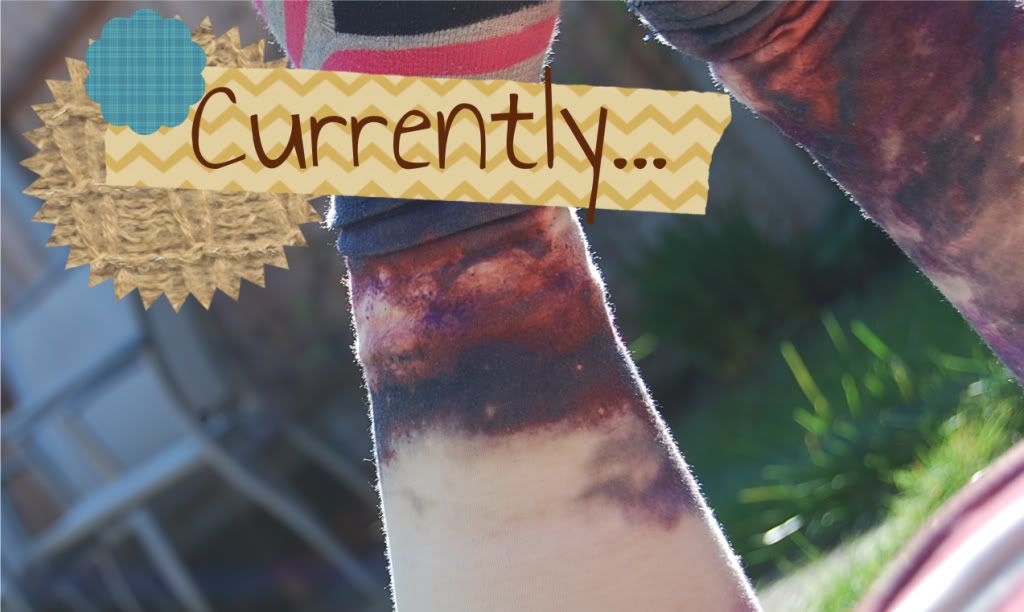 Loving
: The Sun! It's March and its sunny, whats up with that?! Not that I'm complaining at all! I love sitting in the sun and soaking up some vitamin D. Also Running in this warm weather is much nicer than the bitter cold we had a few weeks ago. The only down side is I don't want to go into the studio on a nice day like this. Who want's to be cooped up inside on a day like this!?
Thinking about:
My birthday. I know it's like 2 months away but it's Star Wars fancy dress (of course!) and I'm stressing a little over my costume as I want to look cool! I keep switching between two so I really need to make my mind up and get making!
Anticipating:
The weekend. Both my friend Tim and my mum are coming up to visit this weekend and I cant wait! I love hanging out with friends and family, and when they take the time out to visit me in Uni it makes it that extra bit special. Hopefully this nice weather will stick and we can drink coffee in the sun and then go watch The Hunger Games. EXCITED!
Listening to:
Sleeping At Last. I adore them! Seriously, I've had the Yearbook album on repeat for about 3 weeks. I have listened to nothing else. It's so beautiful and it gives me the tingles every time. I've already decided that I'm having one of there songs as a tattoo because I love it so much!
Eating:
Healthy! Or trying to *hides bar of chocolate* Because I've taken up running I'm trying to eat more healthy too but it's not working. I keep eating chocolate and sweets. Me and my friend Hollie have started sharing meals though so it's not so bad....right?!
Wishing:
That Uni was over. Not in a negative way because I'm enjoying it and it's going quite well. But I've spent my whole life in education and I feel like i'm ready to move on to the next adventure. I'm surprised that I've stuck out this long actually. Usually I'll get bored and move on, so it's definitely time for a change. I can't wait to see what the future holds :)
What are you doing/wishing/thinking about? I'd love to see what's going on, just link back and I'll check it out :)