This one didn't go to well, it got a little burnt. But apart from that it tasted yummy! I love raspberry and white chocolate together. I keep meaning to make raspberry and white chocolate muffins but I always forget. I've been asked to make the cakes for my pop's wedding so I think that one will go on the menu. If I was to do this again, I would probably sprinkle grated chocolate instead of having solid chocolate chunks.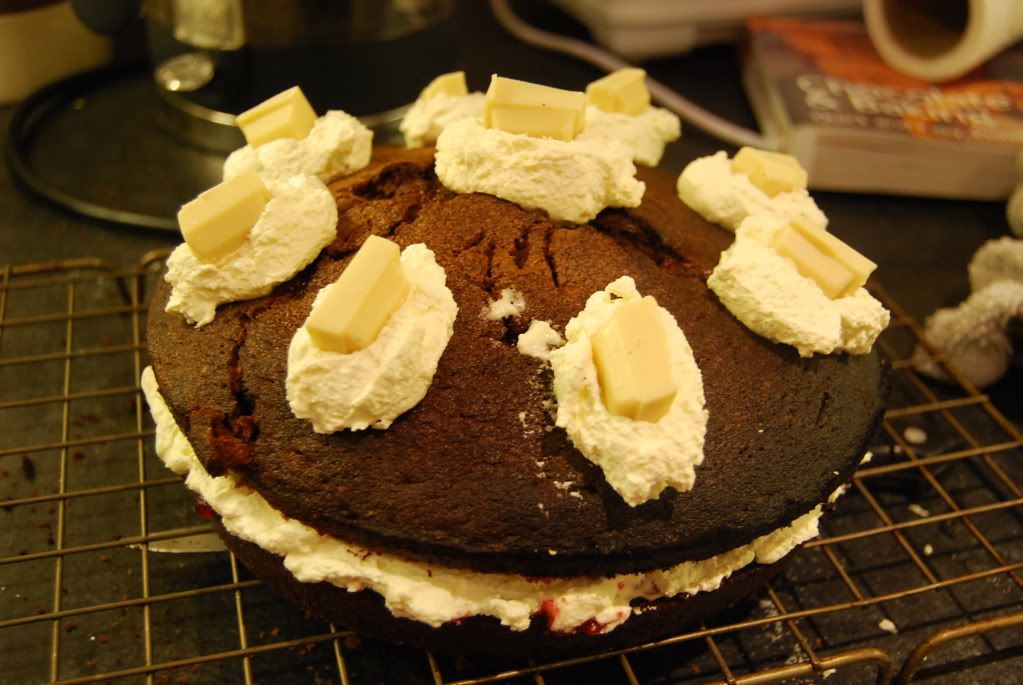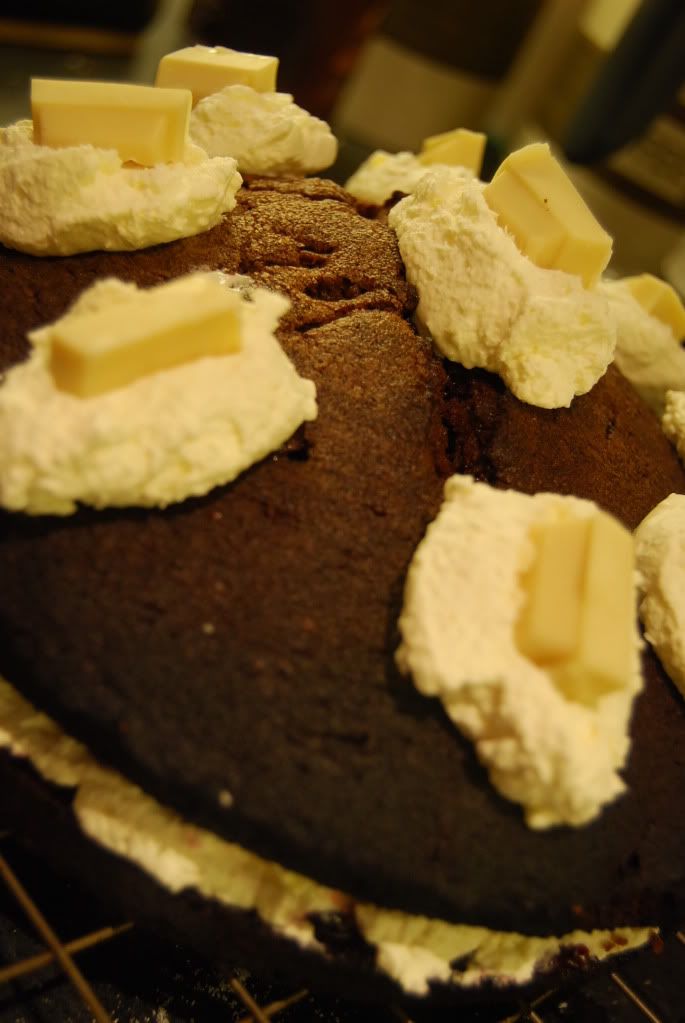 Recipe
Sorry I don't have proper measurements for everything, I'm one of those people who just bungs it all in
6oz butter
6oz sugar
6oz flour
3 eggs
coco powder
raspberry jam
whipped cream
chocolate chunks
Pre-heat the oven to 190/200 and grease a cake tin (I used a silicon one)
Cream the butter and the sugar together until smooth and creamy
Add the eggs and then gradually sift and fold in the flour
Add as much coco powder as you like (I like mine really chocolaty and used about half a tub) and add some chocolate chunks (I used chocolate covered toffee balls)
Spoon into cake tin, spread till even and pop in the oven for around 15-20 minutes
When cooked all the way through take out the oven, cut in half and leave to cool
On the bottom half of the cake spread the raspberry jam (thickness to your liking). Then spread the whipped cream over the top (again, thickness to your liking).
Put the top on the cake and add little dollops of cream on the top and add white chocolate chunks!
Happy Baking